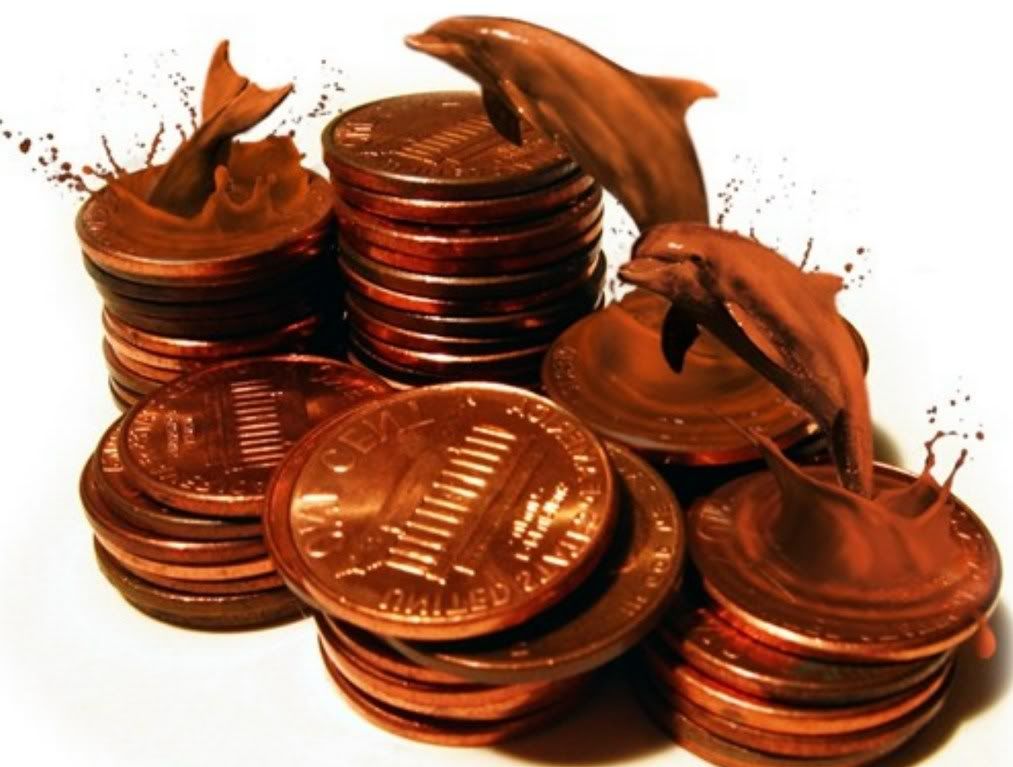 It's no secret that I hate to cook. Whenever I have a chance to eat a meal out, I take it. In fact, with the rising price of groceries, I'm convinced that it's sometimes cheaper to eat out than cook at home! I do manage to cook at least 4 dinners a week, but whenever Ken and I do go out to eat we're still frugal.
We often have a
Groupon
(or some other site's) coupon, but when we don't we still have other ways of keeping the bill relatively low. Many restaurants provide really large portions, so we'll often split a meal. Sometimes we'll order an extra side of fries or a potato and we're satisfied when we're done! We'll take advantage of those large portions while they're still around ... have you noticed the shrinking candy bar and "gallon" of ice cream? It's not a gallon any more!
Sometimes when we're sitting at the bar for
"Happy Hour"
, we'll order something from the kid's menu if there are no food specials at the bar. Now, this took us a little while to get used to doing ... we were a little embarrassed at first. However, after learning that all we had to do was ask ... we don't mind anymore. It's never seemed to be a problem, and hey ... as long as they're happy with their tip they really don't care!
Like the kid's meal, appetizers are usually a great option as well. At some of our favorite places, the appetizers are huge! If you have a sweet tooth, why not order a dessert and split it ... as your main course! Ken doesn't eat many sweets, but every now and then (especially on vacations) we'll go to a really nice place and just have coffee and dessert or beer and an appetizer while enjoying the ambiance of the place. You don't have to have a full course meal to enjoy some of the finer restaurants and/or awesome views!
Many of us find that a dollar is hard to earn these days ... and even harder to keep! Don't avoid saving money because you feel foolish. Hey, it's your right to spend your money as you choose ... and eat as you choose! There's no shame in splitting a meal, just going out for dessert, or bringing home a doggy bag!
It's Friday and this is making me hungry ... maybe we can go get a "kid's meal" tonight ... LOL!
Hasta luego ... until then. Mid-Life Cruising!
*For those that missed the other posts of this series, check them out below: