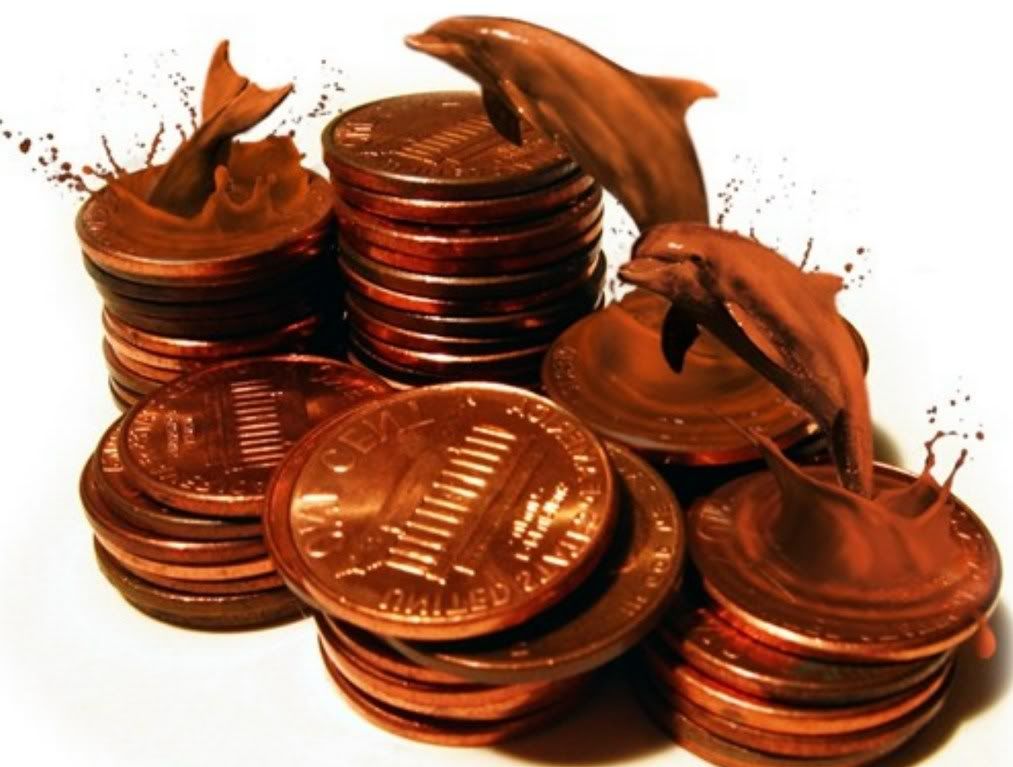 Since it is January, we're not doing much sailing lately, and I've completed my
NKOTB series
, I thought I'd start another Friday series ..
"Frugal Fridays"
! I believe that most cruisers are like us ... not rich and having to sacrifice and plan to reach the dream of cruising on a sailboat. For us, making this dream into a reality means living a frugal lifestyle. A frugal lifestyle requires patience, hard work, discipline, and not wasting a penny. It means delayed gratification instead of instant gratification. We're keeping our eye on the prize!
Ken and I have always lived a frugal lifestyle, so it's nothing new for us. We've become pretty good at stretching a dollar. So, I thought "Frugal Fridays" would be a great way to share a little tip with our followers. Sometimes we'll just being sharing a little motivational quote or video, cause the frugal lifestyle ain't always easy! Whether you have the dream of saving for cruising, buying a home, going on vacation, etc. we hope these posts will help you get that much closer to your goal!
So, today's "Frugal Friday" tip is about rest areas. Yes, I'm talking about those pit stops along the interstate. There's much more to a rest area than dog walkers and creepy guys! Did you know that most rest areas have all sorts of coupons for nearby attractions?
This past Sunday Ken and I were craving the seafood buffet at one of the Mississippi casinos. The casino has a great Sunday champagne and jazz brunch, but it costs about $24 per person .. ouch! We don't gamble enough to get their coupons, and we were wondering how we could get our hands on one of their "buy one, get one free" coupons that we've seen others with. Then, it occurred to us that the Mississippi rest area was nearby (we live in Louisiana) and maybe they'd have some coupons. We drove to the rest area and were greeted by a very friendly lady. She gave us free juice and asked if she could be of any help. When I told that we were locals and looking for casino coupons, she grabbed some brochures from several casinos (including the casino we wanted to go to) ... all with "buy one, get one" buffet coupons! I love getting a deal, so I walked away with a big smile on my face, excited like a little kid. We were going to the casino for brunch ... woo hoo! We just saved $24 bucks, plus had more coupons for the future!
Ken and I headed to the casino, and had a great brunch consisting of eggs benedict, boiled shrimp, king crab legs, roast beef, dessert, etc. while enjoying live jazz music. This wouldn't have been possible without the coupon, because we would not have gone to the casino.
I know some rest areas are closed, and some are better than others. However, why not check out your local rest area and any other rest area that you happen to be near? You never know what you may find. In fact, we also picked up a great little seafood cookbook!
We'd love to hear of any tips or experiences that you may have regarding a frugal lifestyle.
A penny saved is a penny earned!
Hasta luego ... until then. Mid-Life Cruising!