We shook hands for our 1987 Catalina 30 sailboat in 2009 on my birthday, November 20th. What a great way to spend a birthday! We had been actively looking for a sailboat since July 2009 and we were not impressed with anything we had seen. Here in Louisiana there's not a whole lot of sailboats for sale. Florida seems to have a lot of sailboats, so we had hoped to make a trip there around February 2010. We searched Craigslist everyday, and the day before my birthday our sailboat showed up for sale. We went the next day, shook hands and sailed across Lake Pontchartrain to our backyard dock about a week later. The seller sailed with us, as we are not yet sailors and didn't want to take any chances.
The Catalina 30 sailboat is a really roomy sailboat, and a great layout for the length. We had been looking at sailboats around the 37' range, and the Catalina 30 is roomier than most of the sailboats we looked at. We knew instantly that she was for us.
We

hauled her out

on tax day, April 15, 2010 and repainted the bottom and the hull of the sailboat, as well as repaired 81 blisters! We also had a boat renaming

ceremony

and gave Nirvana her new name and port. Two and half months later, she was back at our home on July 3, 2010 - just in time for the 4th of July! Now that Nirvana is in our backyard, we'll take our time painting the deck and refinishing the woodwork inside. The sailboat's in really great shape, but we'll be making some changes and additions in order to live the cruising life.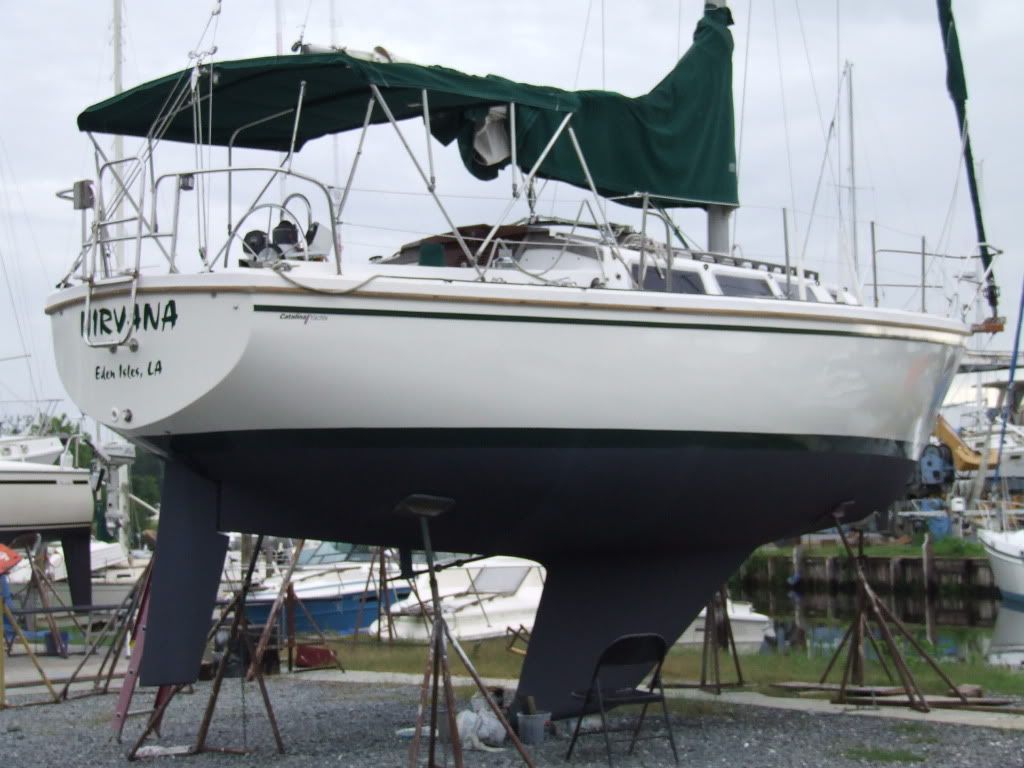 The
haul-out album
shows pictures of the entire haul-out process. Haul-out posts are here.
Here are some pictures of Nirvana. More pictures of our sailboat are in our

Nirvana album

.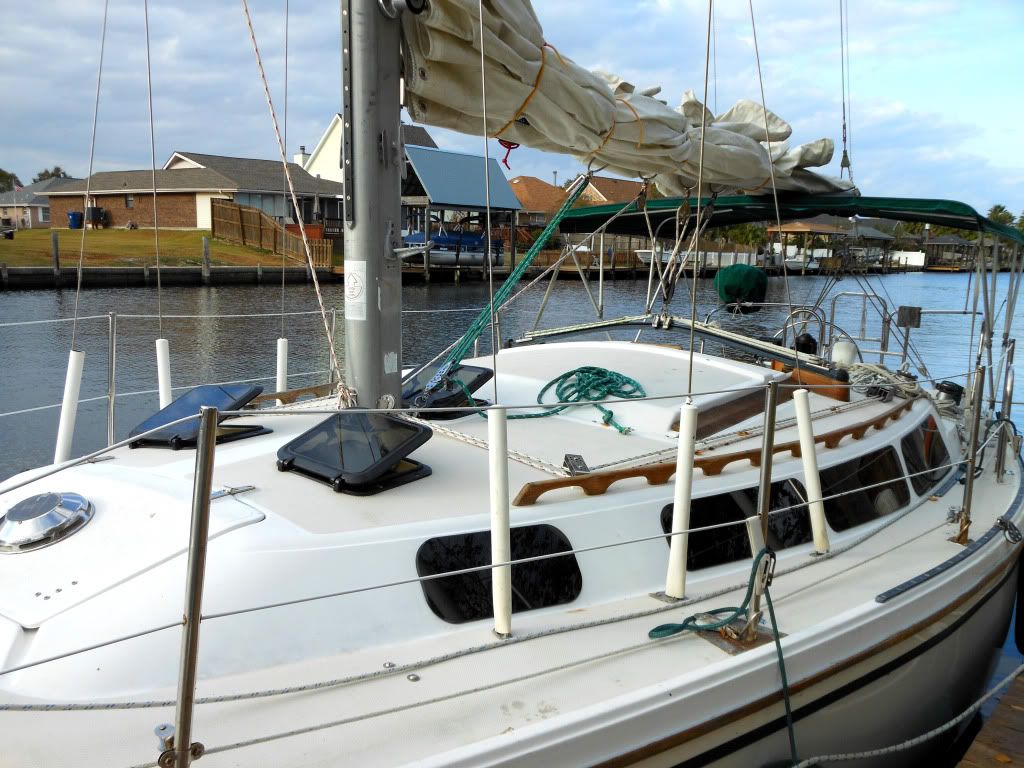 Our interior looks much cleaner with the
new ports
!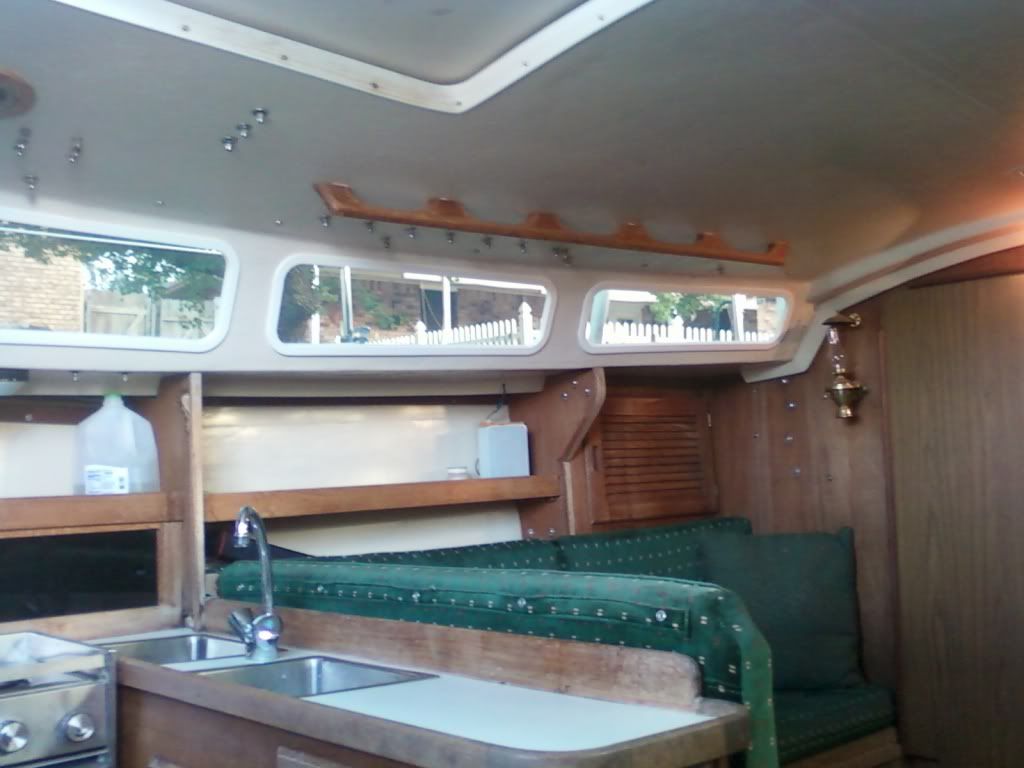 Our interior teak needs some attention!
We changed the name of the boat to Nirvana, since the current name had no meaning to us. No, we didn't name the sailboat after the band. Nirvana is a Buddhist term basically meaning, "bliss and enlightenment". (See our ideas for a decal). The buddhist believe that true happiness results from ridding oneself of ego, envy, and material things. So, we thought the name was appropriate since we're ridding ourselves of material things and not concerning ourselves about what others have or think. We agree with the buddhists that true happiness does not come from working life away to pay for the growing pile of debt acquired from "keeping up". However, sailing around the blue waters of the Caribbean? Now that sounds like bliss!