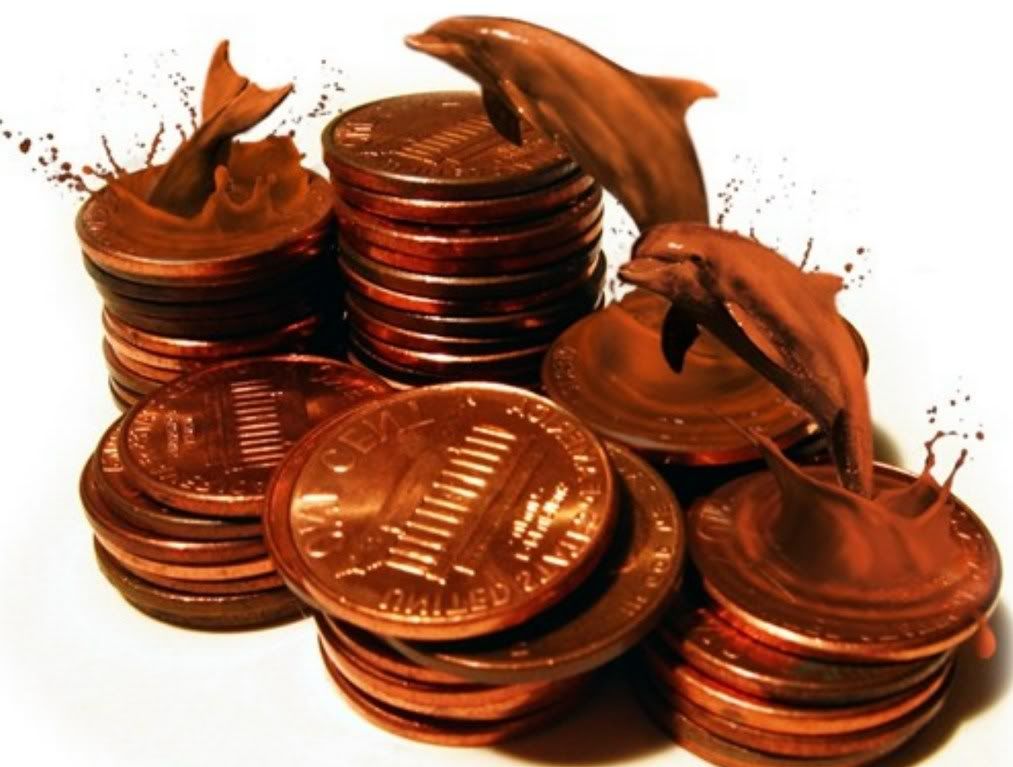 "Happy Hour" is something we've all heard of, but I just wanted to remind everyone about this great deal. Of course, some are better than others and you need to know the difference between a real "happy hour" and nothing more than a marketing scheme.
Last night, Ken and I couldn't wait for the weekend to chill out a little bit. So, we headed to one of our favorite places for Happy Hour ... "Copeland's"! This restaurant chain was started in New Orleans by the founder of Popeye's Fried Chicken, and we love it. The food is great, as well as the atomosphere. There's always a lot of people around the dimly-lit bar, with good music playing in the background.
Every weeknight, Copeland's offers a glass of house wine for $2.00 and a bottle of beer for $2.50 ... not bad! On top of that, they offer $5 appetizers which include fried shrimp, stuffed mushrooms, spinach/artichoke dip, southwest eggrolls among many others. Last night we ordered the southwest eggrolls (one of our favorites), then after a while we ordered the fried shrimp. For less than $20 (plus tax and tip), Ken and I were able to hang out in a hip place for a couple of hours while enjoying great food and a couple of beers and glasses of wine. We were stuffed when we left, and had a great night out. Who says you have to drop $50 bucks or more for food and drink in a nice place?
This great tip isn't just for after work! Whenever Ken and I go on vacation, I look through the coupon books or the telephone book to find the local bars and their happy hours. Not only do we get to hang out with and meet the locals, but we avoid the high-priced tourist traps that don't offer any more ... and usually less! We found some great places in Hawaii and Jamaica when we were there, although I have no idea of the names at this point.
Whenever we find ourselves in Destin, FL we go to "Friday's" restaurant ... on Fridays! I don't know if the offer is still going on, but for years the Friday's in Destin offered a great happy hour and as an extra bonus on Fridays they'd offer a free buffet by the bar. We spent many Friday evenings meeting great people and enjoying brisket, steak, and whatever else they decided to put on the buffet. We'd walk out with full bellies and a "nice feeling" for less than $15 bucks!
Ken and I know so many people who never "go out" because they think they have to drop $50-$100 bucks to do so. These same people will spend almost $30 on a Ryan's buffet for two, $7 at Wendy's for lunch, or $8 for a mixed drink. If only they understood that with a little planning they could eat better, drink more, and enjoy a nice atmosphere for less than the Ryan's buffet!
So, take a few minutes and check out what the local restaurants/bars have to offer. A penny saved is a penny earned!
Hasta luego ... until then. Mid-Life Cruising!
Oh, and last week I posted about
"The Day After"
... now we have lots of Valentine's goodies for less than $8 bucks. This should last us till "the day after" Easter! A little piece of chocolate after dinner ... sweet!
*For those that missed the first four posts of this series, check them out below: