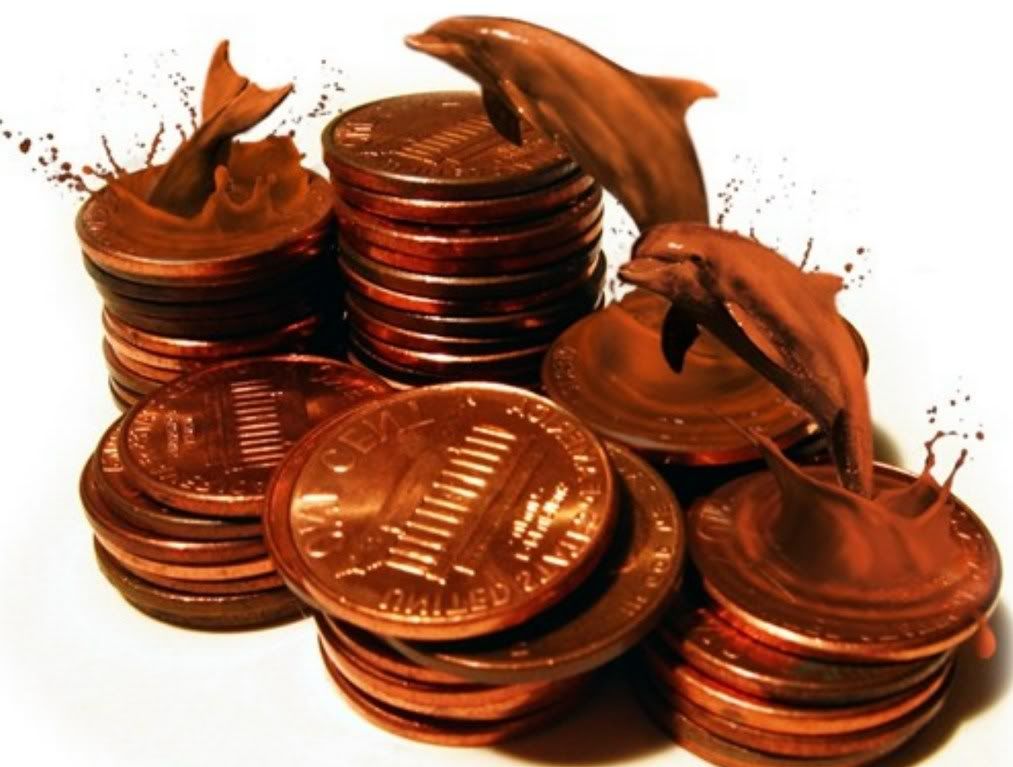 With Valentine's Day only a few days away, I thought this would be a great time to talk about the "day after". Yes ... the day after Valentine's Day, or any holiday for that matter. Being the frugal couple that we've always been, Ken and I have looked forward to the "day after" for many years. What's so great about the day after a holiday? The huge discounts on all the candy and other holiday items. I'm talking 50% - 75% off!
After every Valentine's Day, Easter, Halloween, and Christmas I'm at the local Wal-Mart, Target, etc. filling up on candy. While I try to eat healthy, I believe in moderation and I'm not giving up candy! So, I buy a few bags of Ken's favorites (Reese's, Hershey's Minis) and a few bags of mine (Candy Corn, Chocolate Covered Cherries). For less than $10 bucks we have enough candy to get us through for quite a while. Of course, some self-discipline is necessary, or all the candy would be gone in a matter of a week and we'd be a few pounds heavier! We just recently ran out of our "Christmas" candy, so Valentine's Day is just in time. Then, Easter's right around the corner.
If candy isn't something you'd buy anyway, it's still a good idea to check out what's on sale the "day after". One year, I found a great lamp with a red shade at Target after Valentine's Day. I had already planned on buying a red-shade lamp, so finding one for less than $8 bucks was a deal! There's usually also things like flags, lawn ornaments, and all those other holiday decorations to make the season festive. Easter is a great time to find brightly-colored plastic cups and plates, which are great for a boat! Christmas wrapping paper .. always bought the "day after".
While I'm talking about Valentine's Day, I'd like to give another piece of advice ... don't buy the roses! Do you realize that the price of roses double for Valentine's Day?! Give your sweetheart roses another time of year when they're a lot less expensive. Also, doing it "just because" instead of for a heavily-marketed holiday means a lot more! Truth be told, purchased flowers of any kind are a very rare thing for us. Some of my favorite flowers were wildflowers .. picked by my daughter or my husband. What could be better?
Also, Ken and I usually stay home for Valentine's Day and our gift exchange usually consists of a $1 card from the dollar store and a $2 heart-box of chocolate .. also from the dollar store. We figure, why fight the crowds at a restaurant and why spend a lot of money on candy when there's the "day after". It's also kind of liberating to us cause we feel like we haven't been "sucked in" by today's marketing pressure. Of course, we do acknowledge the day (I guess we've been "sucked in" a little) cause it would seem kind of weird to totally ignore it. But, it's not a big deal in our household.
I tell ya, all of these little things add up! I wonder how many of us will be in Wal-Mart on February 15th ...
Hasta luego ... until then. Mid-Life Cruising!
*For those that missed the first three posts of this series, check them out below: