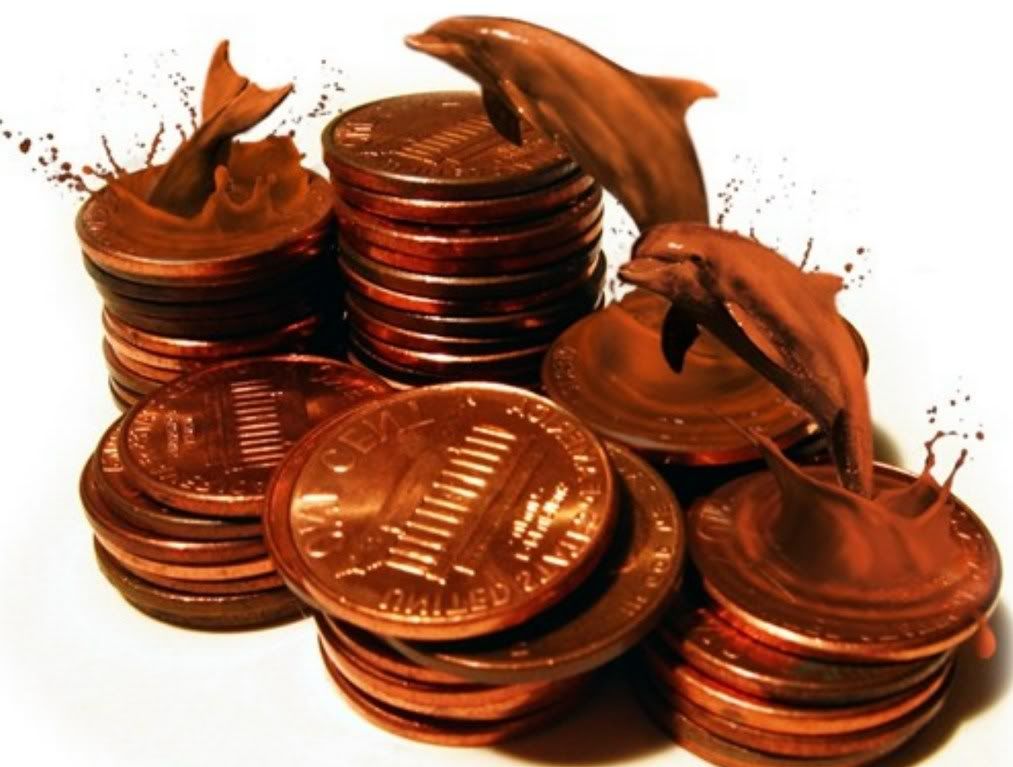 Okay, I know you've all heard this frugal tip before, but I'm gonna mention it because I see a lot of people who still don't follow this tip and are wasting a lot of money! This week's frugal tip is to
bring it
! Some may know this as the "brown bag" lunch, but I'm not just referring to lunch. I'm also referring to drinks, snacks, and other times when you're away from home for the day or night.
Throughout our adult lives, Ken and I have been told by friends that they wished they could buy this or do that ... but they just can't afford it. They proceed to tell us how much they make (we'd never ask) and more often than not these people make more than us! When we tell them that they make more than us, and it's just a matter of living frugal ... they don't believe us. They say, "No way do I make more than you" ... yes, they do! However, the reason these folks think we have a higher income is because we don't waste a dime. These people that make more than us have nothing left at the end of the week, yet they are wasting money every single day on things that they don't have to give up, but just need to bring from home instead.
Whenever I pass by the local Starbucks coffee shop, the place is full of people. I often wonder how many of those folks are regulars, and how much money they're wasting every week. I mean, a few bucks for a cup of coffee every day adds up! Every morning I make coffee at home, which is the Dollar General brand by the way. It tastes great, and I get a huge can for about $7 bucks. This lasts us about a month ... about the cost of two or three Starbucks coffees.
Every morning I also make sandwiches for Ken and I to bring to work. Yes, we do get tired of sandwiches but it's worth the savings. So many of our co-workers think nothing of spending $5-$20 for lunch. Ken and I spend about $2.50 per day for the two of us. Since I have access to a microwave and refrigerator I also bring leftovers, unless the leftovers are enough for another dinner.
As far as snacks for the day, we buy fruit and chips. However, we don't buy individual sized bags of chips. Instead we buy the larger bag then place a serving into a sandwich bag. You pay for convenience!
Ken doesn't really eat breakfast, but I do. So, I bring a box of cereal and some milk to last me about two weeks. I buy the Dollar Store raisin bran or shredded wheat at $2 or $3 a box, which amounts to about 0.50 cents per serving including the milk.
We both drink water during the day, and I even drink water at night. Replacing sodas with water is not only healthier, but a whole lot cheaper! Do I buy my water? Heck no! I drink my water right outta the faucet.
Have you been to the movie theater lately? Have you seen the ridiculous prices of the candy?! We only go about once or twice a year (cheaper to rent a movie), but when we do ... we eat first and we stop at the dollar store and buy some candy to munch on. At about a $1 for a large box of Mike n Ike's or Raisinets, we're saving about $3 a box!
If you're one of those that regularly buys your coffee on the go, hits the vending machines at work, and runs out for lunch than you should really think about writing down every penny you spend on these items that you can bring from home. You'll be amazed at how much money you could save every week, then every month, then every year!
A good example ... for less than $4 a day Ken and I each have two cups of coffee, I have my breakfast cereal, and we both have a sandwich for lunch with a small snack of chips or fruit. Imagine if we each spent $2 a day on coffee, $1 a day on snacks or drinks, and $5 per day on lunch. That would be $16 a day instead of $4 per day. In a month that would add up to an extra $240 (based on weekdays only), and in a year that would be $2880 dollar. That's a huge savings we're making!
I really hope this motivates some change, and some savings for someone. These changes are really easy to do, and for us it's liberating as well. We wouldn't throw money into a fire, so why would we waste it?
Our frugal ways should be good preparation for cruising! Hasta luego ... until then. Mid-Life Cruising!
*For those that missed the other posts of this series, check them out below: