Jimmy Buffett wearin' his "FREE SEAN PAYTON" shirt ... nice!
This past Sunday Ken and I were off to New Orleans for another free concert due to the Final Four event. After Ken finished work for the day (again) we headed to the city around 3:00, just in time to catch the end of Big Sam's Funky Nation. We'd heard of this local band, but this was the first time that we'd listened to them ... they were really good!
Next was local legend, Dr. John, and although he's been around a long time he's still got it!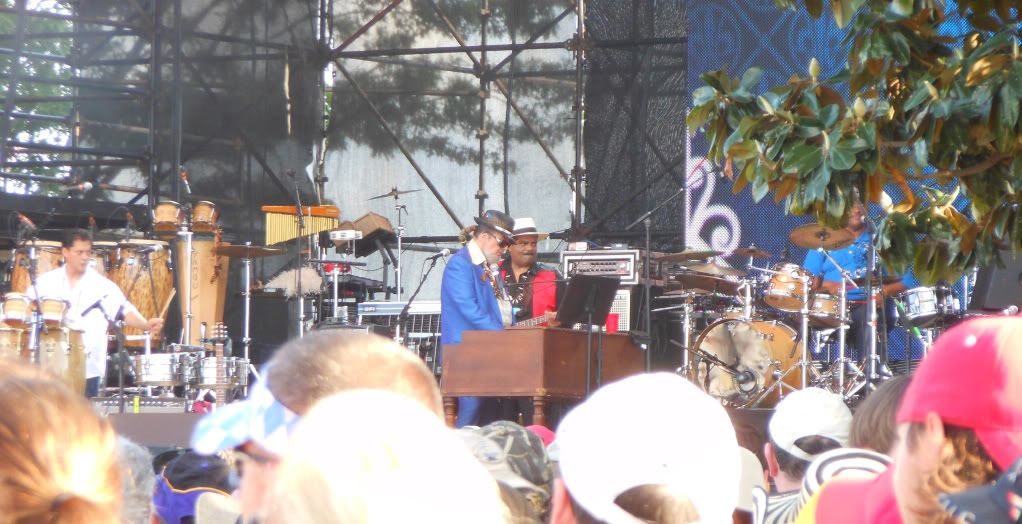 Dr. John
Following Dr. John was a band we'd never heard of, the Avett Brothers. They turned out to be yet another great band, really jammin' on the cello and banjo (among other instruments). We love to see bands that use more than just the usual instruments.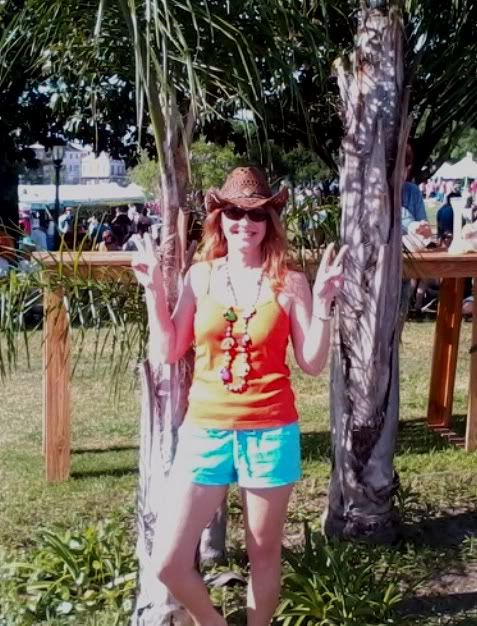 "Parrothead" for the day!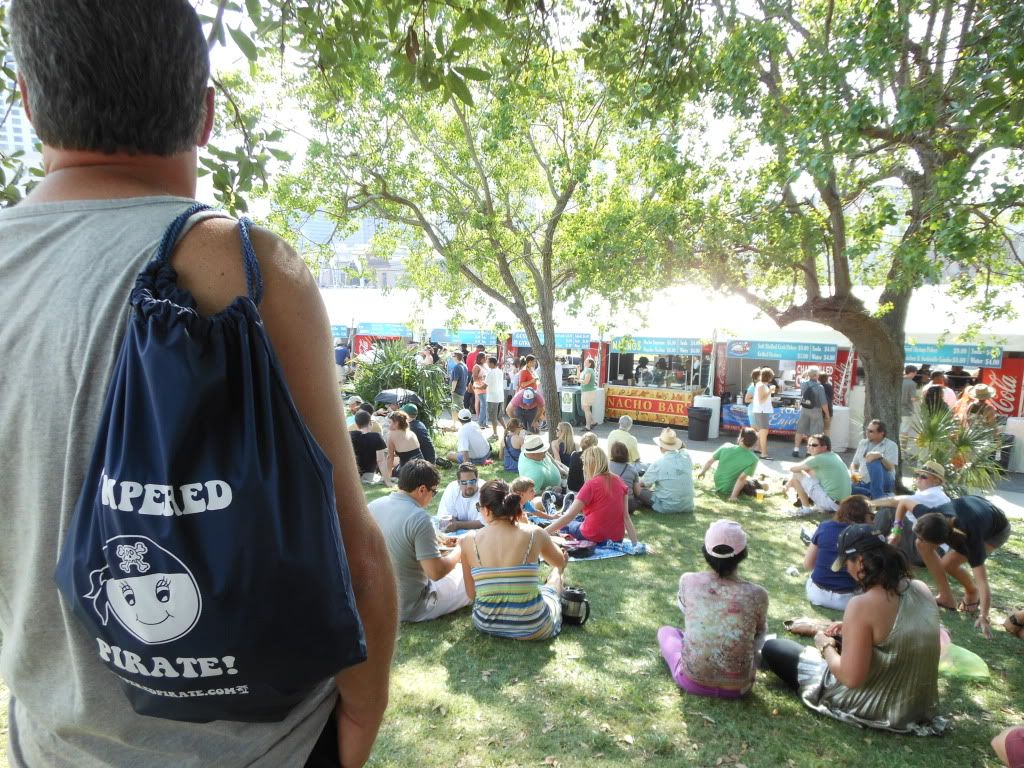 Throughout the afternoon the crowd got thicker and thicker and we decided we'd better claim our spot!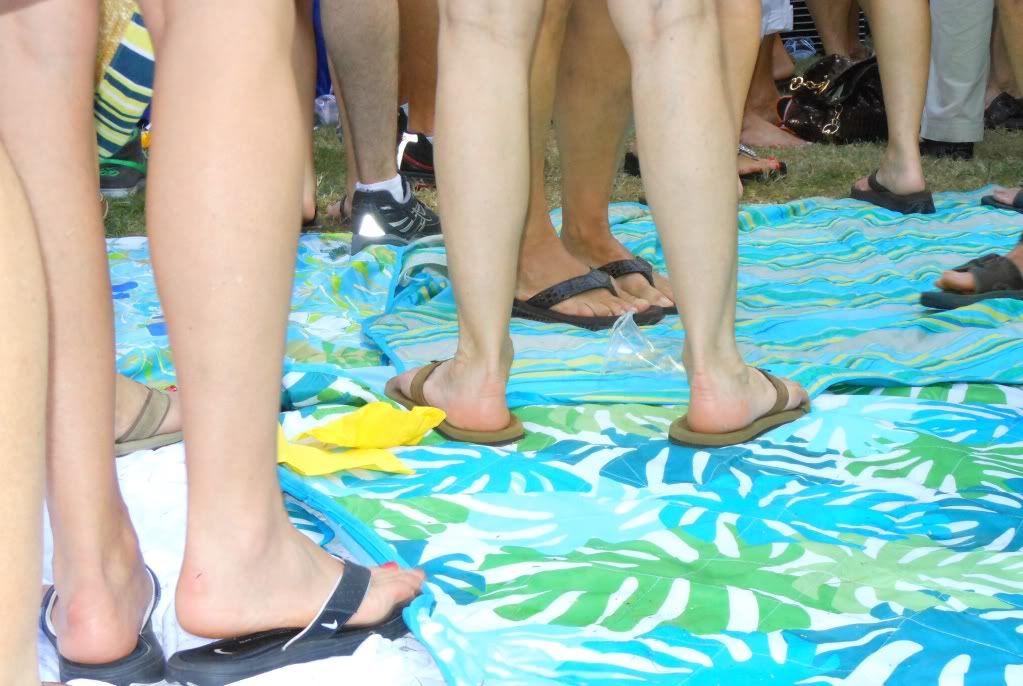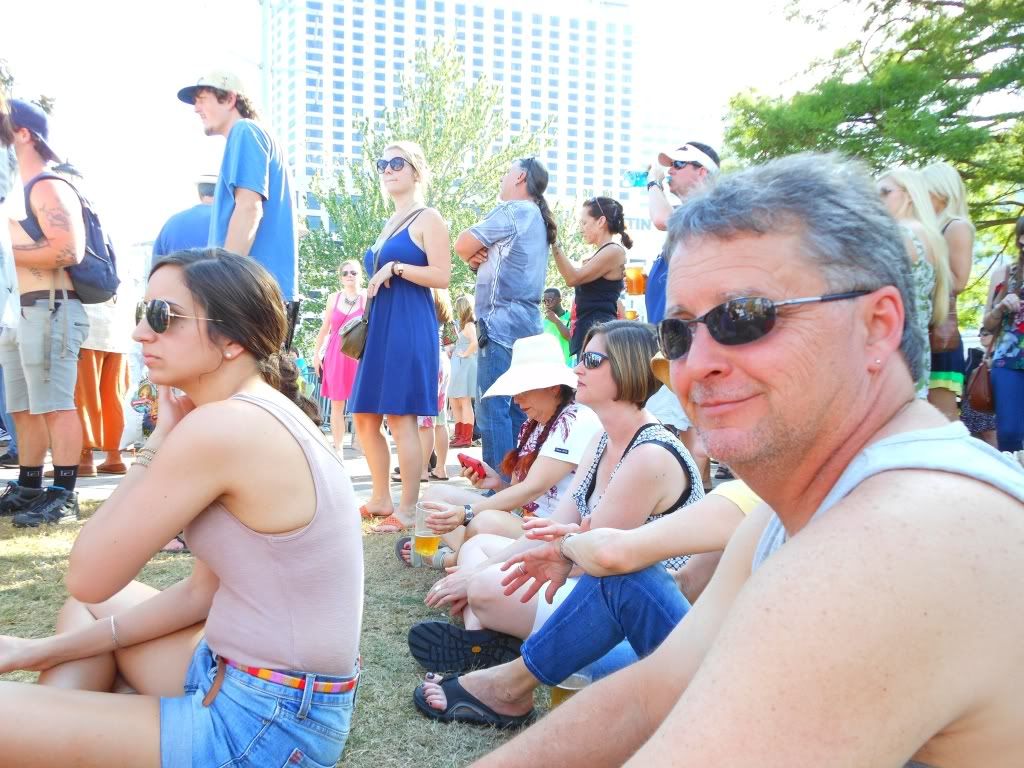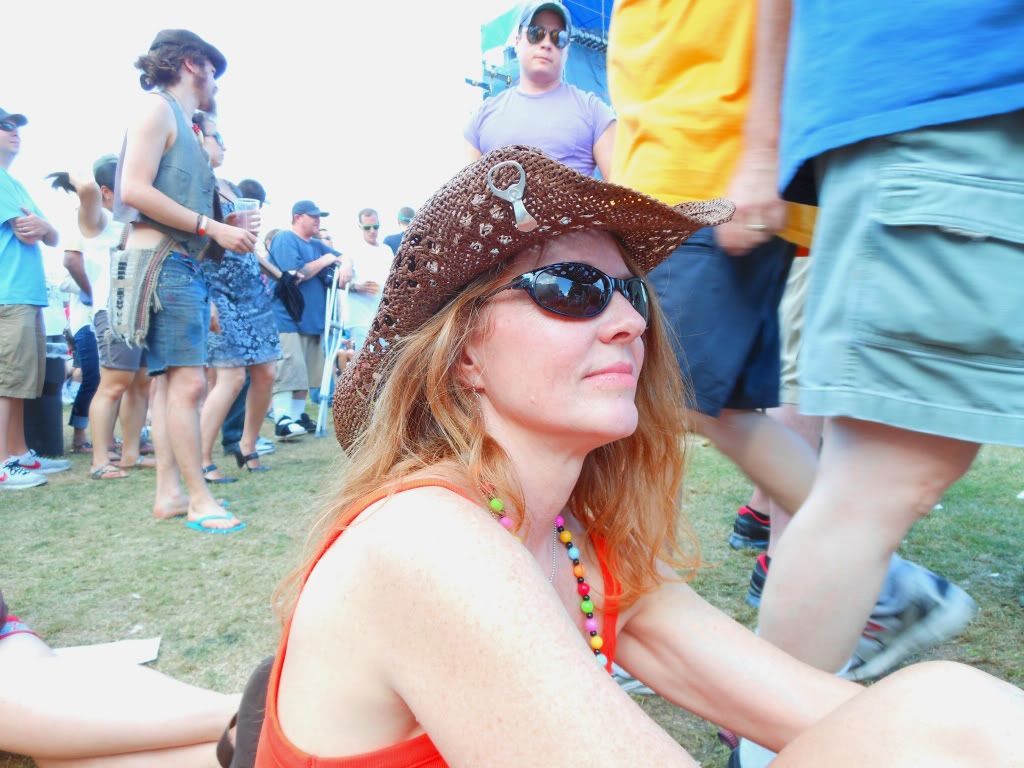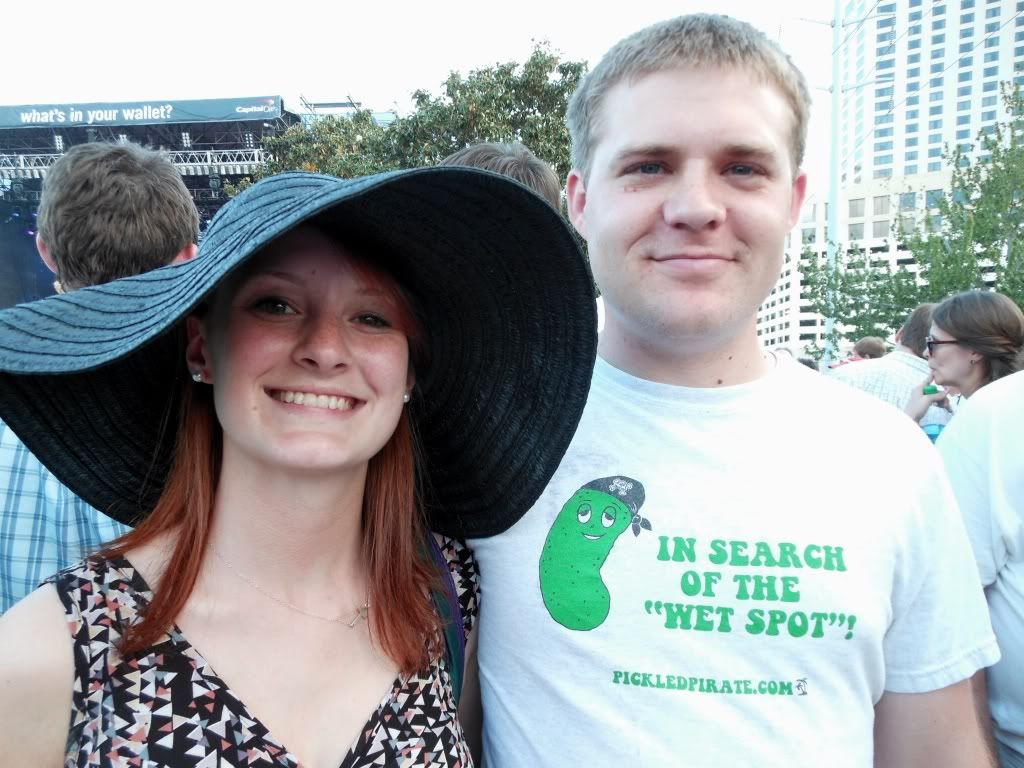 Our daughter and her boyfriend joined us.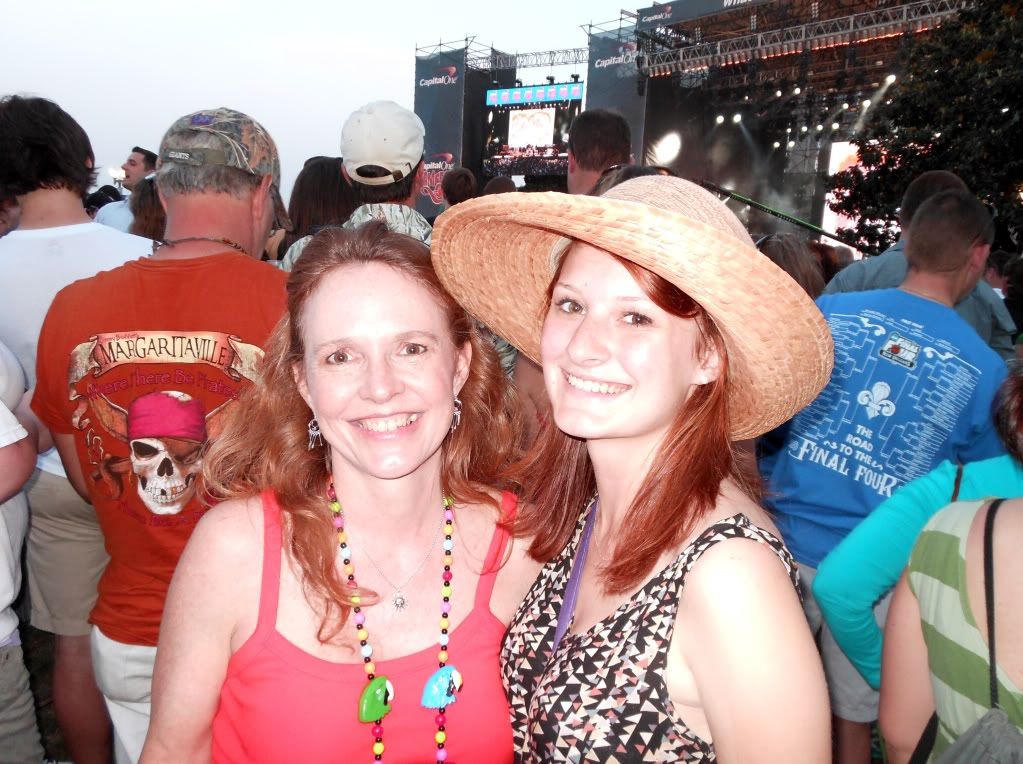 The sun set and at exactly 8:00 Jimmy Buffett came on stage, and the crowd cheered when they saw what he was wearing ... a "Free Sean Payton" t-shirt! As always, he put on a great show and had a huge screen behind him that showed great views of the tropics. We felt like we were off on some island with him!
As the show was coming to an end, a big surprise! Our Saint's football coach that our city loves so much, Sean Payton, walked on the stage! Sean proceeded to take a spot behind the bongos and played them during the song, "Changes in Latitudes, Change in Attitudes" ... so cool!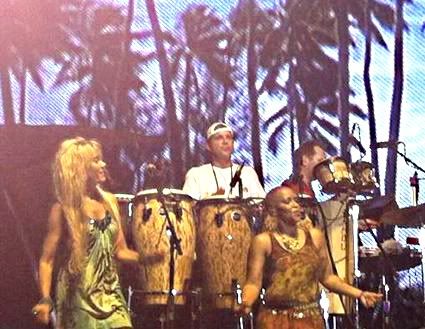 Who Dat on the bongos?!
Payton on the bongos, and the blonde backup singer that's been with Jimmy forever ... lucky girl!
Here's a video of Sean Payton playing the bongos with Jimmy. The next day the news reported that Sean Payton jokingly said he wasn't worried about his suspension 'cause he got a job with Jimmy Buffett!
Looks like Sailor Jerry was in town too ... sweet car!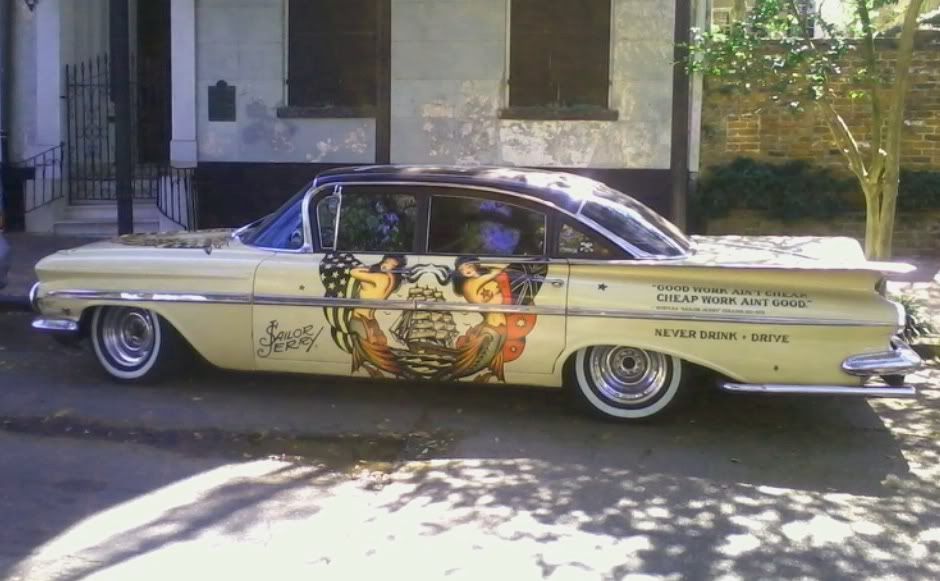 Needless to say, we had a great time and wished we didn't have to go to work the next day!
Hasta luego ... until then! Mid-Life Cruising!