KISS Love!
This past Friday night kicked off the "Final Four" basketball celebration in New Orleans. While Ken and I aren't into basketball, we took advantage of the free festivities and went to the KISS concert in a park on the banks of the Mississippi River.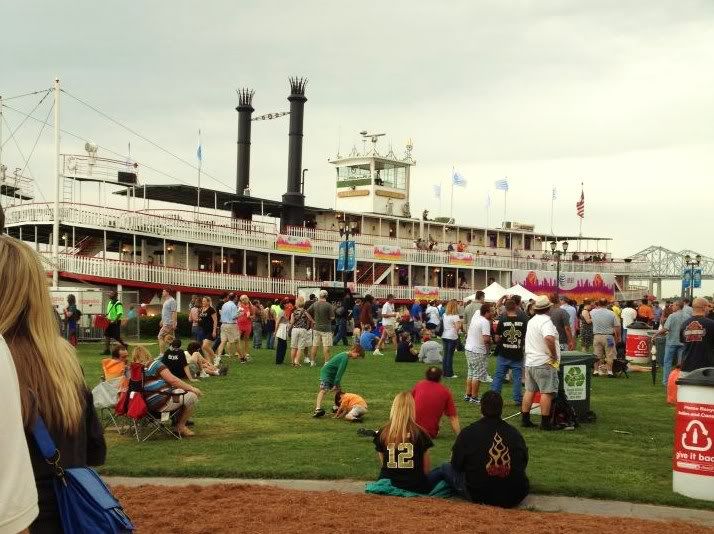 Ken and I gettin' ready to be KISSed! Ken wasn't goin' for the picture with them though!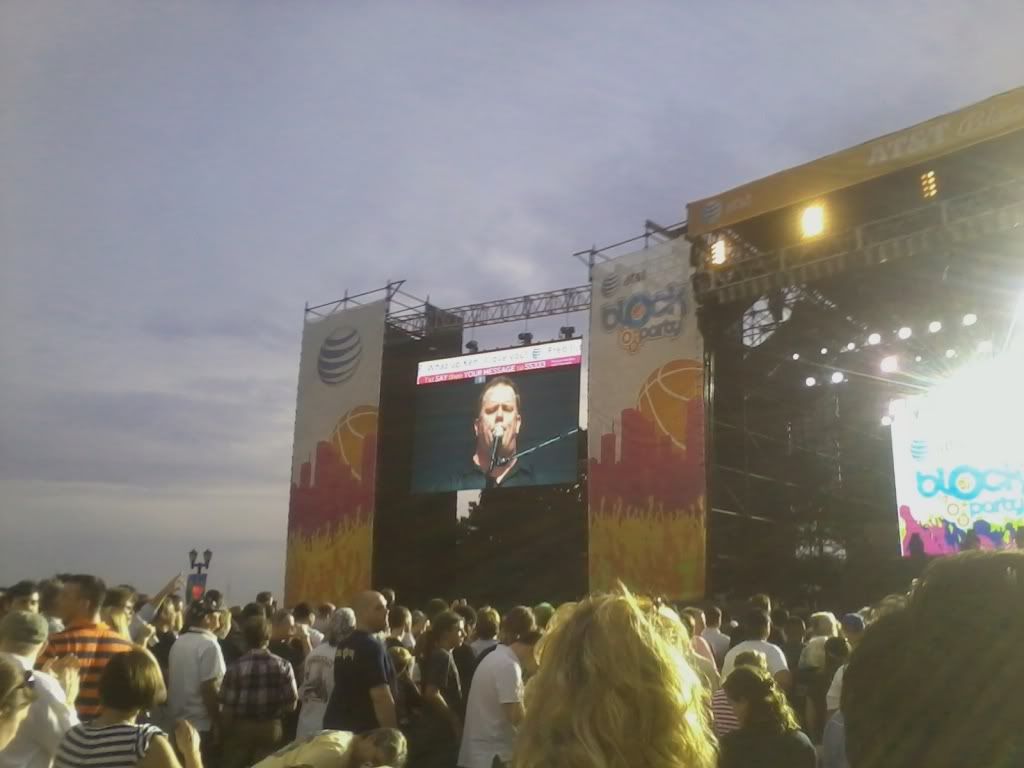 Before KISS we watched Cowboy Mouth, a local band that you may have heard on the radio ...
"Jenny Says". We love this local band and have seen them about a dozen times throughout the years.
Right on time, KISS came on at 8:30pm and put on quite a show ... but they didn't sing "Beth"!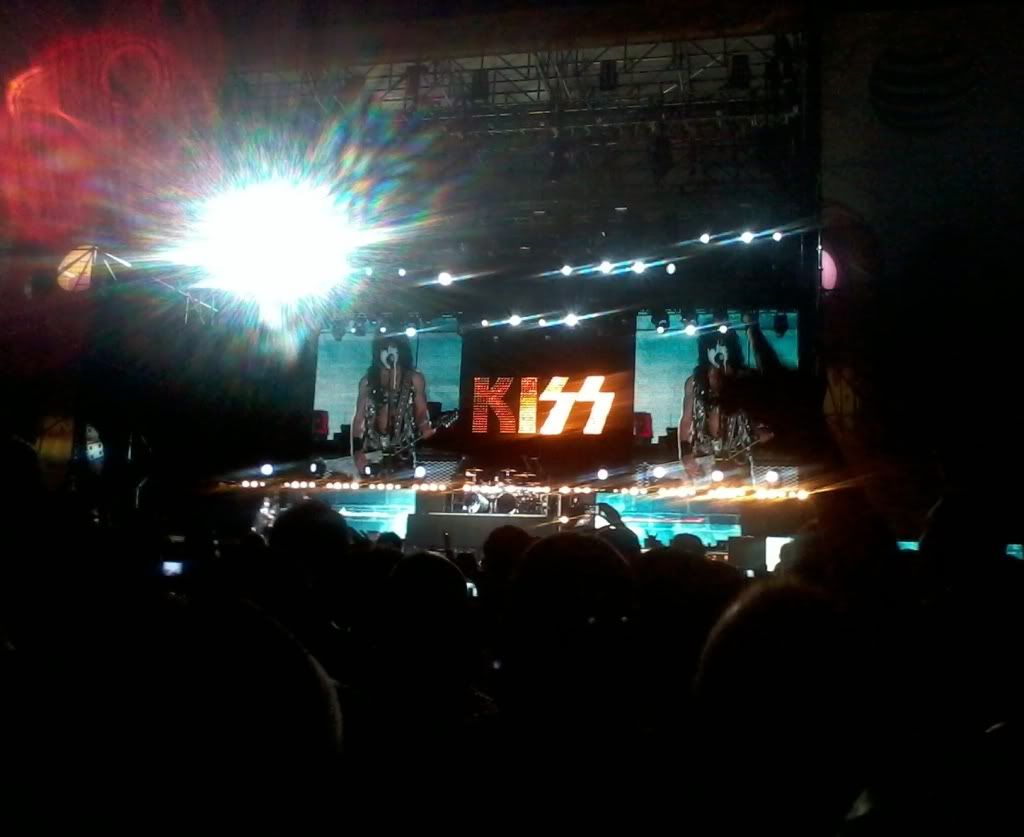 The night ended with a ton of confetti and fireworks shooting out the top of the stage ... a rock n roll show!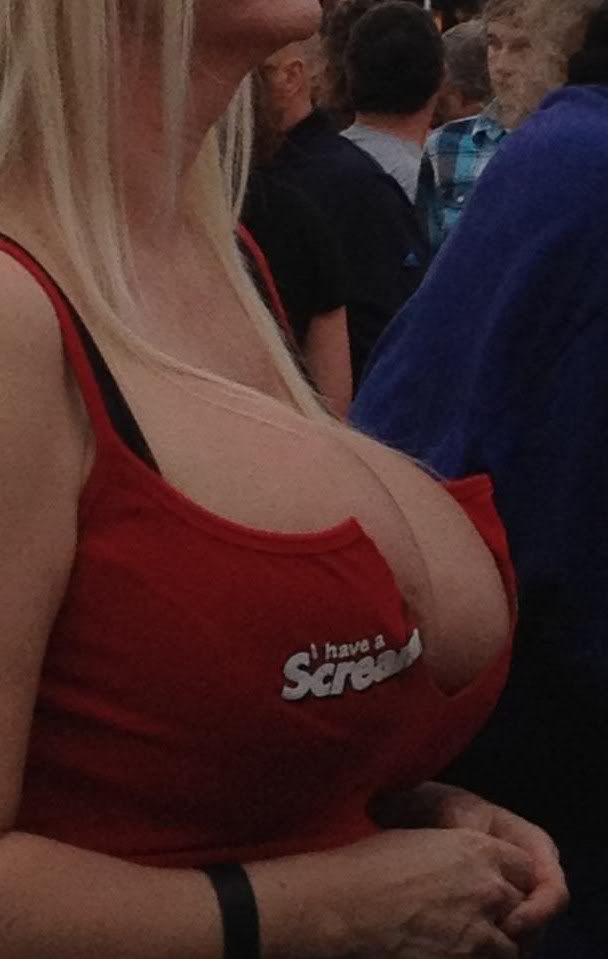 I guess this is what you see at a real rock n roll show ... I guess. Um ... I think less is more!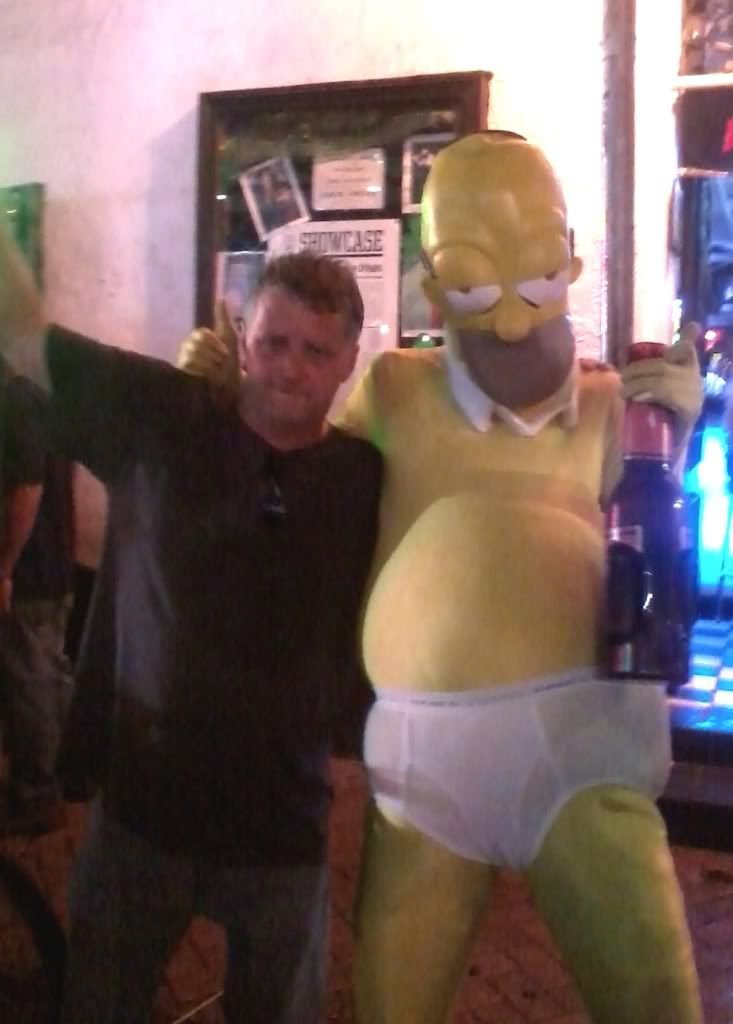 Afterwards we roamed Bourbon St. for a while and ran into Homer!
On Sunday night we were back in the park for several other great bands, including Jimmy Buffett. That's another post!
Hasta luego ... until then. Mid-Life Cruising!