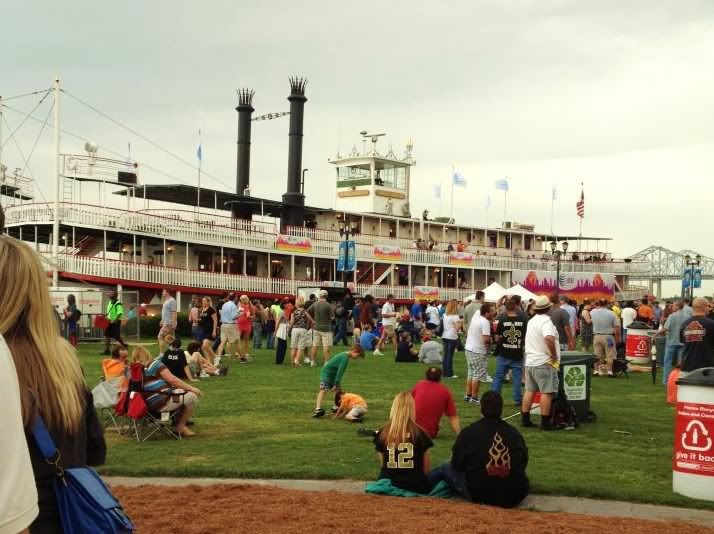 Perfect backdrop for a New Orlean's concert ... a Louisiana steamboat!
While Ken and I had yet another weekend of work, we were able to squeeze in some free concerts in New Orleans in the evenings. Thanks to the "Final Four" basketball event, we were able to enjoy some great music Friday and Sunday night along the Mississippi Riverfront. Cowboy Mouth, KISS, Big Sam's Funky Nation, Dr. John, the Avett Brothers and the best for last ... Jimmy Buffett! These were the bands that we picked among the many to choose from.
Back to work today, but I'll have some posts later this week with pictures and more!
Hasta luego ... until then. Mid-Life Cruising!