This past weekend Ken and I headed to the hills of Mississippi for an Easter barbecue at my brother's place. The weather was perfect and it was nice to be able to sit back and enjoy the peaceful afternoon while my brother grilled up a small feast for us!
My brother, Scott, grilled chicken, deer sausage, pork chops, and burgers. A real sportsman ... fishing, hunting, boating ... he just moved a boat from Texas to Louisiana for a guy. He could teach us a few things!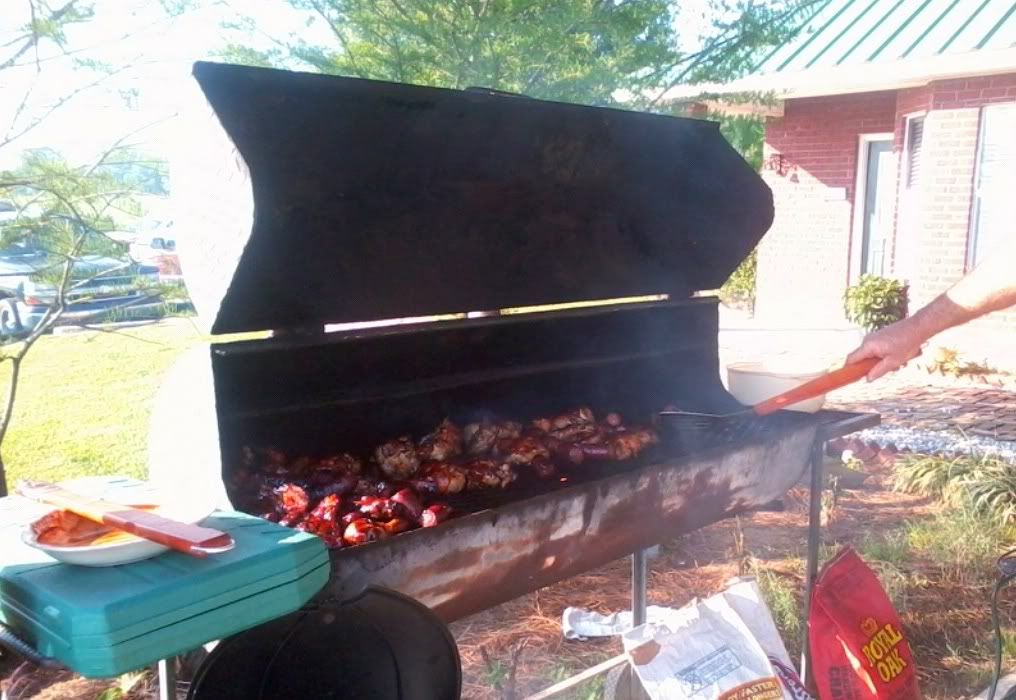 Yum ... and no dishes to wash either ... my kinda day!
My nieces ... notice the tractor and the bales of hay, my brother's a farmer too!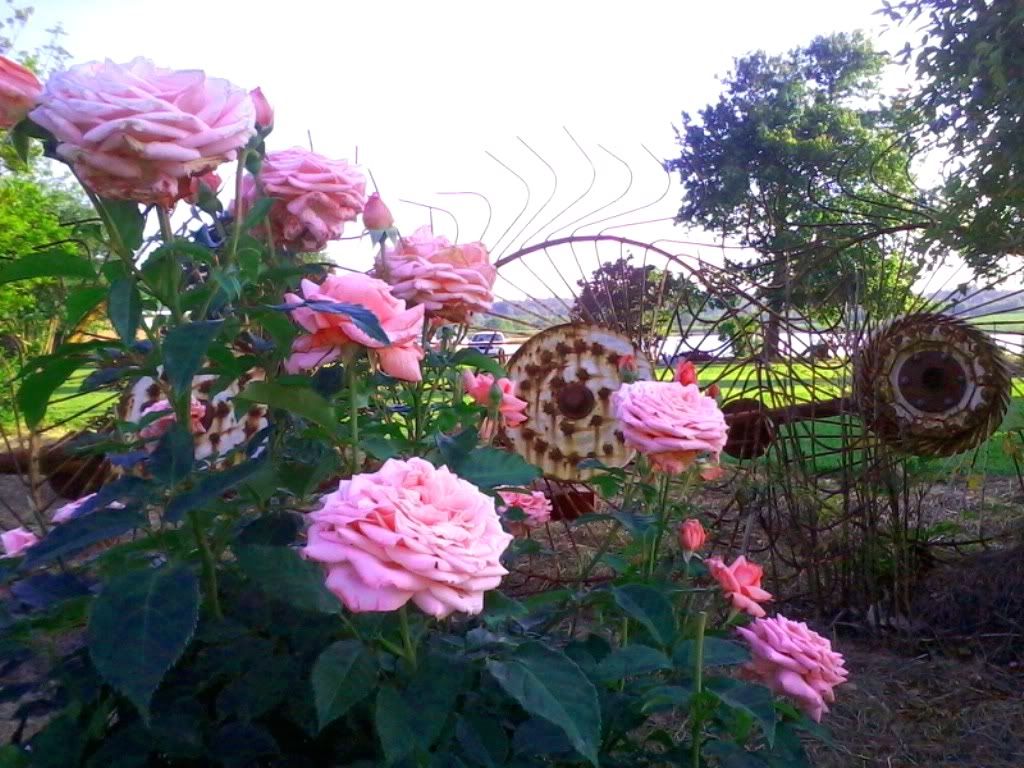 My sister-in-law has a green thumb!
Do you know what these are? They make great yard art!
My brother's grandsons, playing as the sun began to set. Those boys never stop!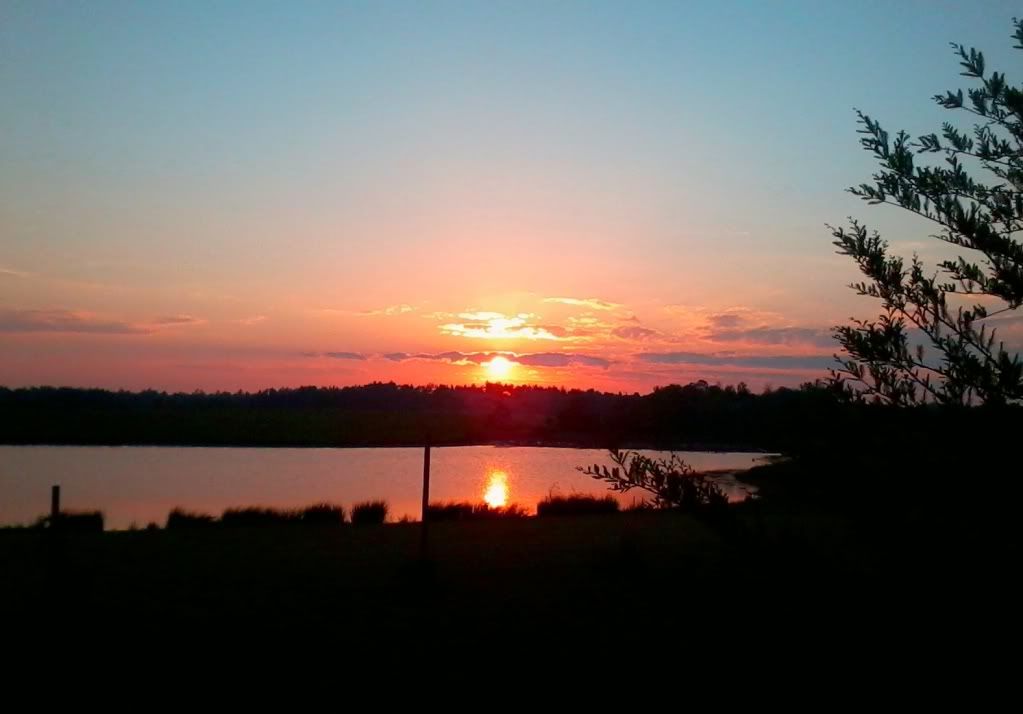 What a great way to end the day ... a sunset view from my brother's back patio!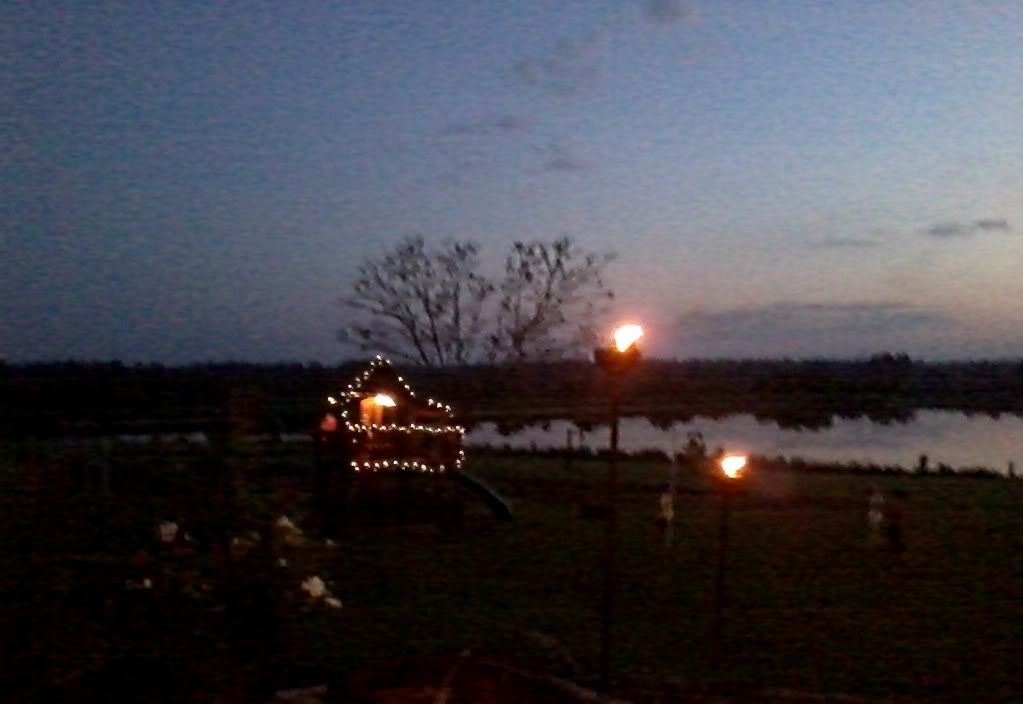 Not the best picture, but I had to take this of the kid's clubhouse ... all lit up at night. Right after this was taken, each of the kids were given a flashlight to hunt for Easter eggs in the dark ... how cool! I wish I was a kid again, cause I wanted to play in the clubhouse and hunt for eggs in the dark!
Ken and I hope all of you had a peaceful and relaxing Easter weekend.
Hasta luego ... until then. Mid-Life Cruising!