It seems like only a few months ago when I was writing my
2012 review
, and here I am writing about another year that has passed, or should I say ... "flown" by. It's true what people say ... the older you get, the faster the times goes by. Scary, but true.
I remember this time last year, as we had recently put our house on the market and I was certain that 2013 had huge changes in store of us. We'd be selling our house no later than the Summer, preparing Nirvana for cruising, then sailing off no later than November. I had such a sense of excitement about what was sure to lie ahead in the next twelve months. As most of you know, I was way off on my predictions! But, that sense of excitement has been restored. 2014 will surely be the year that those changes find us ... right?
While 2013 didn't go as planned, it was still a great year. Here's a few highlights ...
February was a great month! The
Super Bowl came to New Orleans
(above), the next weekend we
celebrated Mardi Gras
with friends Judy and Mayor Gonzo Mays from the Florida Keys, then a couple days later we hopped on a plane headed for
Vegas
. In Vegas, we watched "the proposal" on a gondola in The Venetian. Our daughter got engaged!
Ken and Homer on Bourbon St.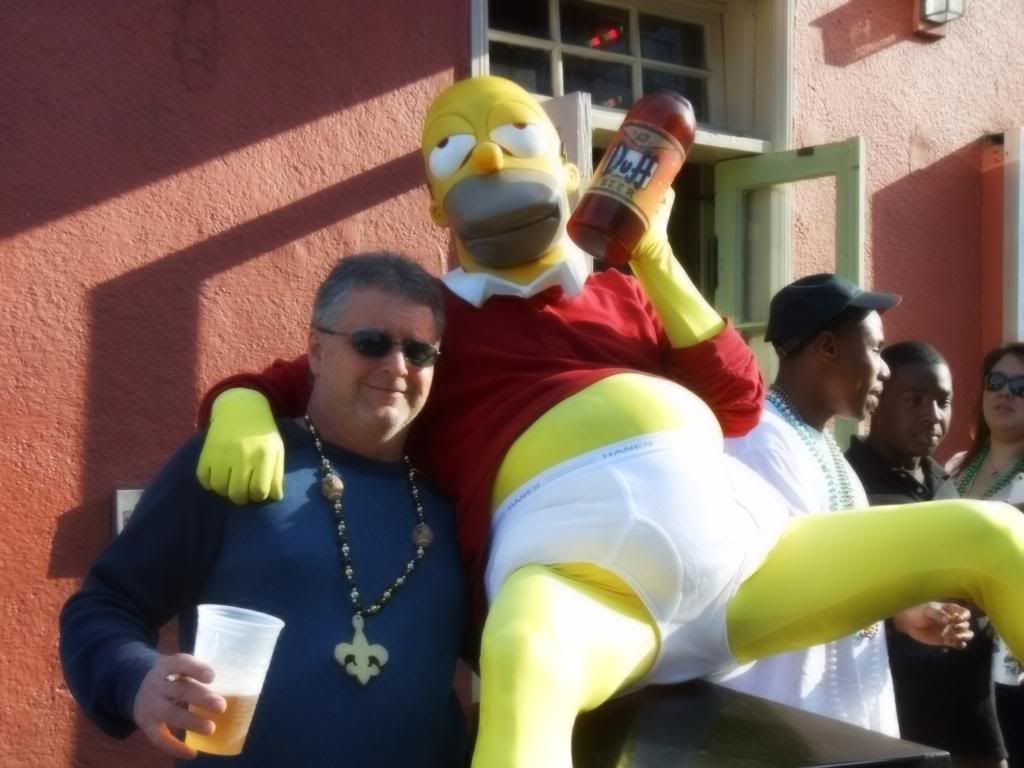 Me and Homer on the Vegas Strip ... he gets around!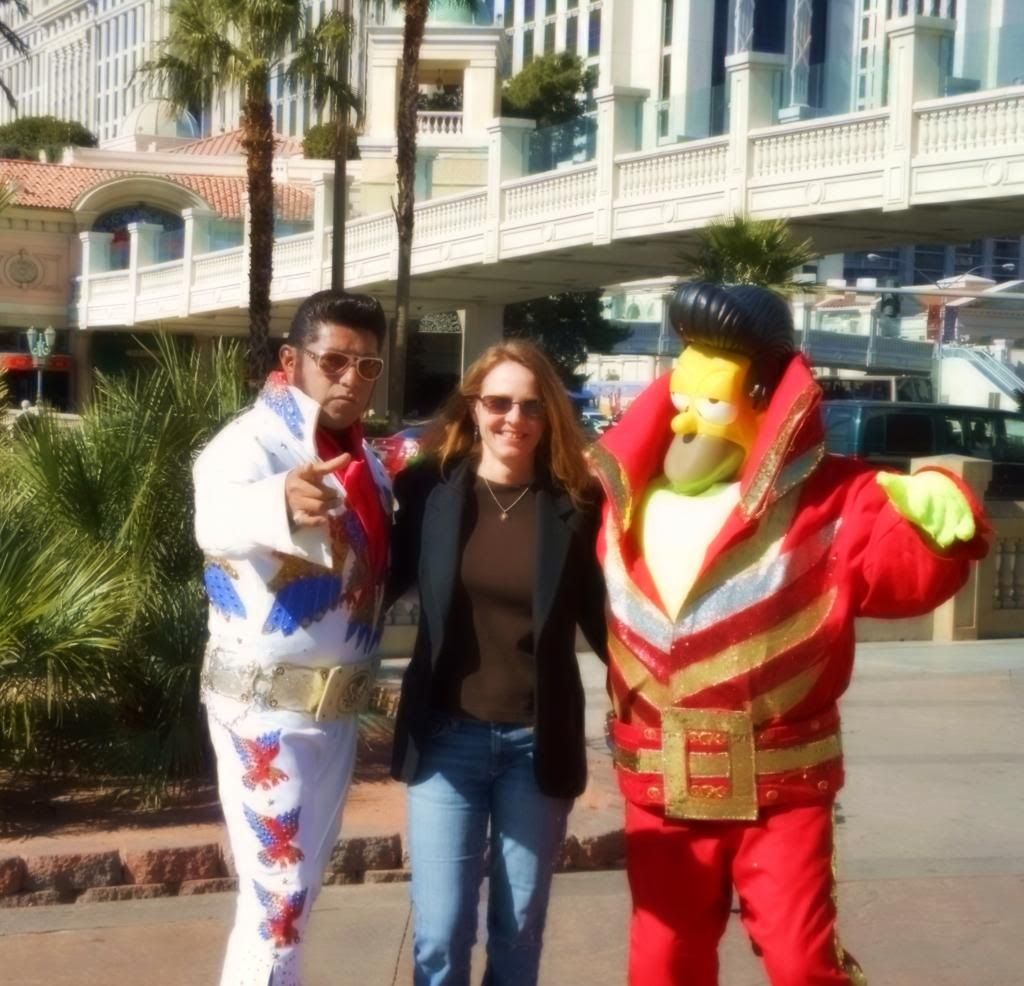 The proposal in Vegas!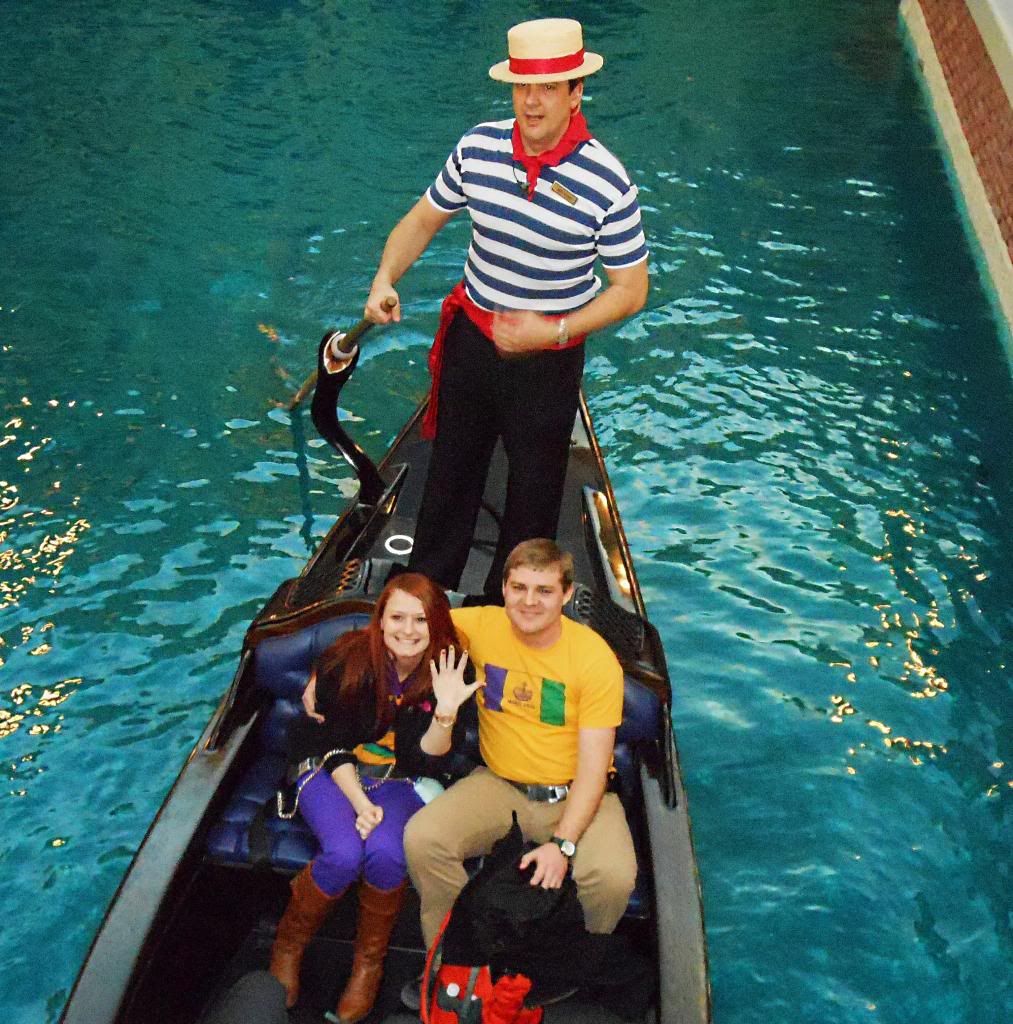 After so much in one month, the next few months were uneventful. However, we did get Nirvana
documented
in March, won tickets to see Eric Clapton ... and Ken fell off a ladder! Luckily, his fractured wrist and sore ribs healed after a few months ... just in time for a lot of boat maintenance. We removed,
cleaned
and
painted our heat exchanger
and gave our
engine some TLC
. We found
a great product
to clean our Lexan ports,
restored our teak
, scrubbed and
buffed the boat
, and I gave some attention to our
corroded quadrant
. The
leaky tiller head
that caused the corrosion was also repaired with some of Ken's ingenuity. We also hired a seamstress to sew a
new bimini
for Nirvana, which we were really excited about. With all that work and no sailing, we spent a fair amount of our summer evenings listening to music and admiring Nirvana ... with margaritas.
Before we knew it, the holidays had arrived!
Halloween
was a lot of fun with family & friends...
and so was Christmas!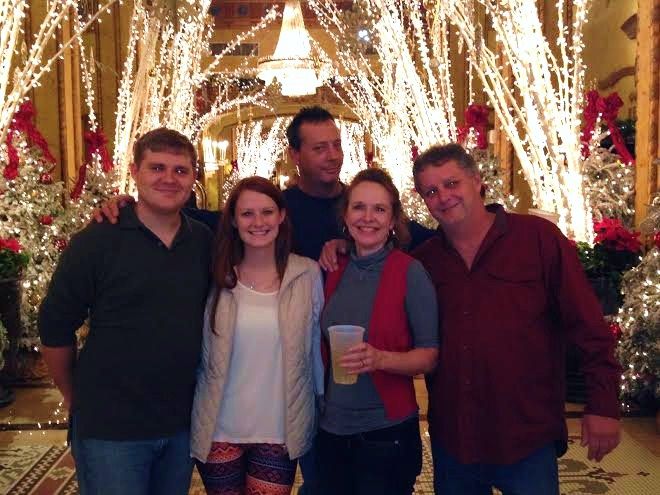 We rang in the new year like we've done the past few years ... down the road at our friend's place on the water. It was a rainy and cold night but a bonfire, pop-up gazebo, and some Evan Williams' Honey Whiskey kept us happy. I'm not a whiskey drinker, but love that stuff. It's now the 6th day of the new year, and I've already had a big change in 2014! It's not as good as selling our house, but it's a change for me that I'm feeling pretty good about ... more about that in my next post.
Ken and I are hopeful that 2014 is indeed the year that our house sells and we move onto Nirvana. If so, then we'll probably look back and think that everything went as it should have. With our daughter getting married in April and graduating from college in May, we would have had to sail back to Louisiana for a few months if we were already cruising. Plus, I always get a "warm n fuzzy" feeling when spending time with our daughter and future son-in-law ... had a lot of that this past year that I wouldn't replace for anything. We're thinking that it's all gonna be perfect timing. We're keeping our fingers crossed that's how it's gonna go.
Until then, Mardi Gras is just around the corner.
Hasta luego ... until then. Mid-Life Cruising!