Yep, that's Ken standing on the dock.
It's almost the weekend and I'm just getting around to posting pics from last weekend. We took a break from things last Saturday for the annual boat parade in our neighborhood ... Krewe of Bilge. (I swear it seems like I just posted about
last year's parade
)! It was a perfect day to "escape", with temps in the mid-70's and blue skies. Good friends, good food and some cold beverages topped it all off!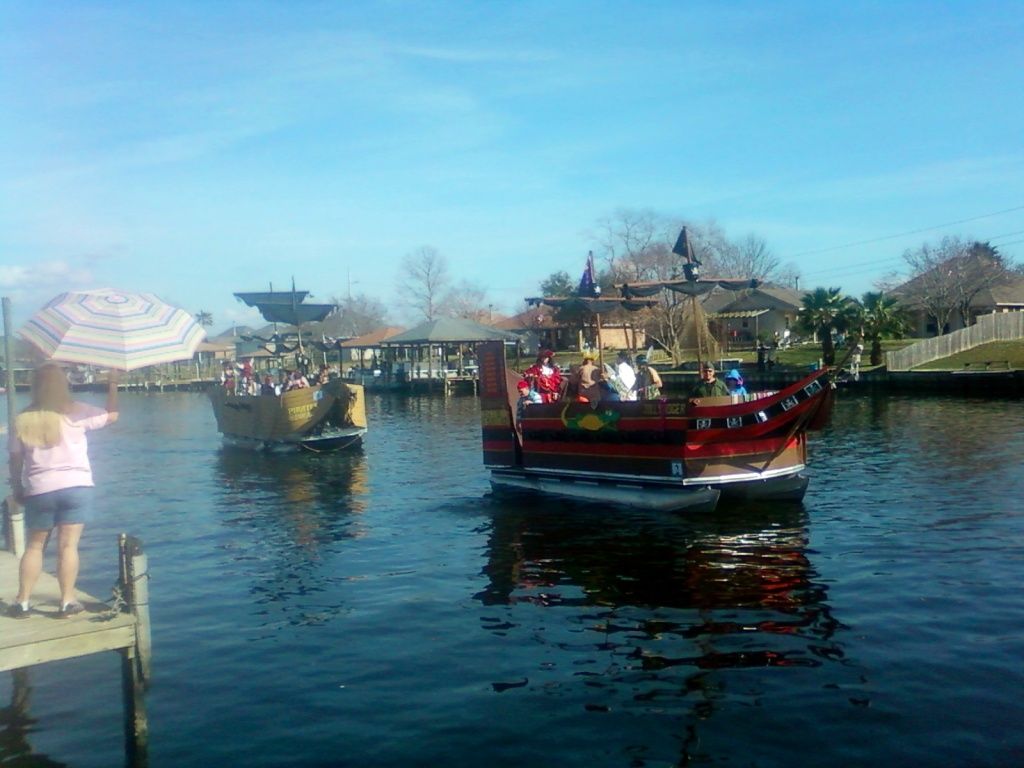 These pirates actually gave stuff away!
The theme was Disney ... Dumbo even squirted water out of his trunk! Mickey's on the back.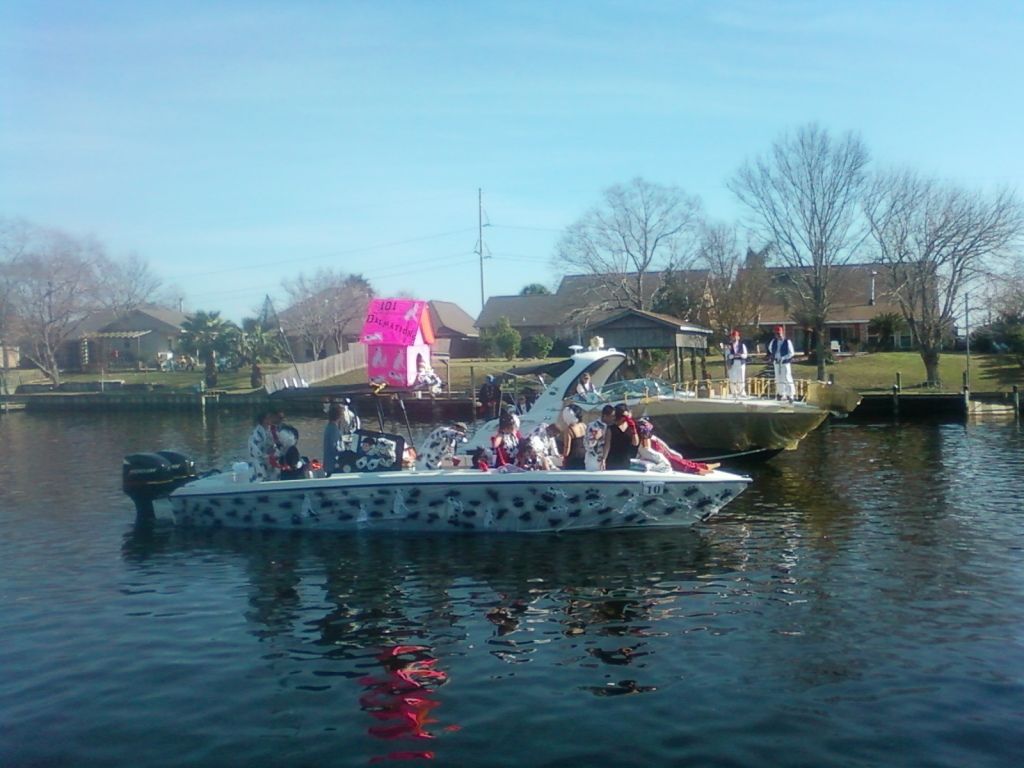 101 Dalmations
Traffic jam in front of the local bar!
I wish I would have gotten her picture, but there was a little girl (about 4 years old) that was having the best conversation with me ... in Spanish! I couldn't understand a word she was saying. Every now and then she'd throw a little English into the mix. I really want to learn Spanish when things slow down a bit.
It was good to kick back and laugh for the day. Since then, Ken and I have been busy working on our rental all week. Next week we'll paint the inside of the house, and the rest of the repairs can be done a little at a time. We listed the house and put the "For Sale" sign in the yard. Two houses for sale ... can we sell at least one of them soon?!
All this hard work means we can take another break this weekend. We're looking forward to celebrating our daughter's 21st birthday (we can't believe she's all grown up) and going to the French Quarter to take part in all the Super Bowl happenings. It's gonna be a fun weekend!
Hasta luego ... until then. Mid-Life Cruising!