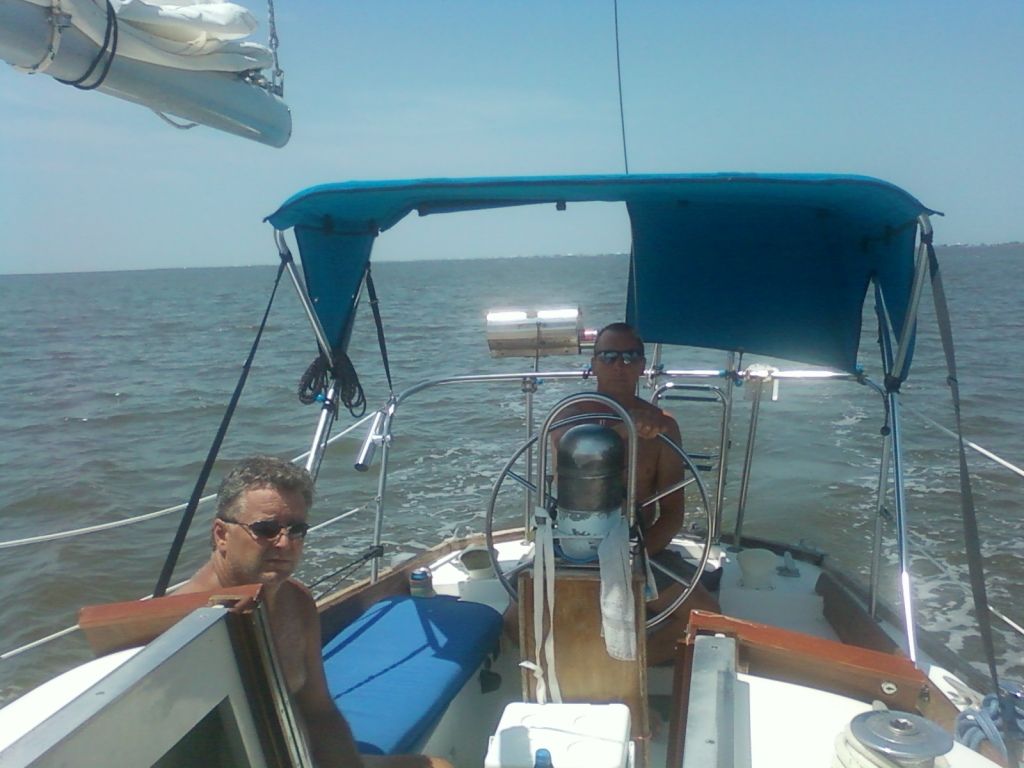 Ken and Ted on "Liberty"!
After spending most of our spare time on
home renovations
, Ken and I jumped at the chance to go out on the water with our friend Ted ... on his sailboat! Kicking back while someone else sits at the wheel ... it was so relaxing!
Ted is a liveaboard, and he lives in our neighborhood and sails the same waters. We've been talking with him for a while about sailing across Lake Pontchartrain and through the Rigolets, which open into the Gulf of Mexico. Ted has taken this route before, but Ken and I hadn't and were anxious to do so. After all, those waters lead to the Gulf of Mexico ... which leads to a world of opportunity and eventually the beginning of our cruising journey. It's where that big, blue watery road really opens up!
We plan on sailing Nirvana to Ship Island along the Mississippi Gulf Coast in the near future for our "shakedown" cruise, so checking things out ahead of time sounded fun.
We left Ted's place around 9:30 Sunday morning, which turned out to be a beautiful day with blue skies ... but no wind! Oh well, any time on the water with blue skies and calm seas is a great time. We motored East along Lake Pontchartrain and about an hour and a half later we were in the Rigolets. It took a while to get through this area, because instead of charting a straight line across we had to go around a really big shallow area. In fact, the area was so shallow that people on jet skis had stopped to stand up and cool off!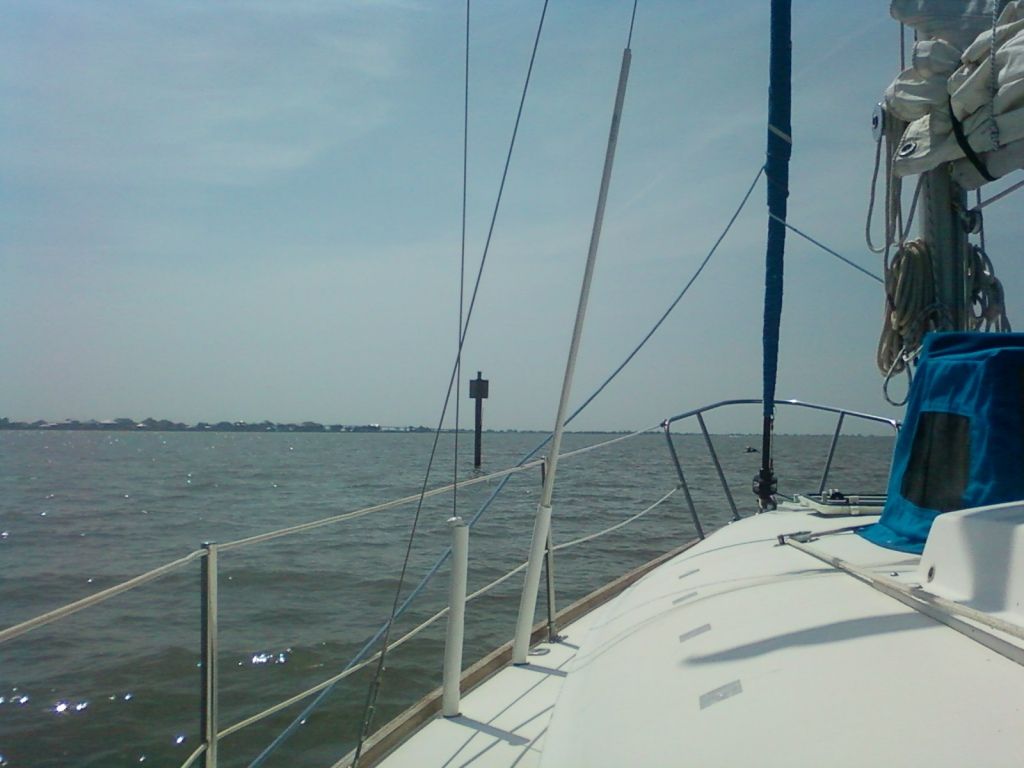 Headed East on Lake Pontchartrain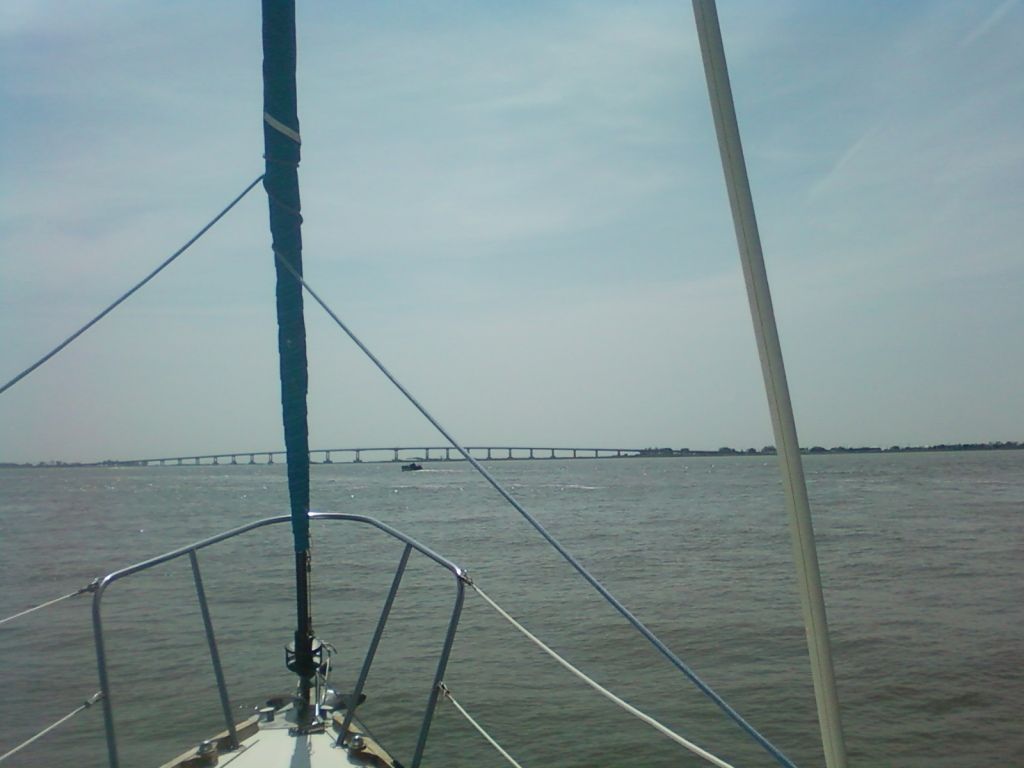 The Rigolets Bridge ahead!
After passing a lot of marsh land and motoring under the Rigolets Bridge, we continued East until we hit the Rigolets USX Railroad Bridge. It had been 3 hours since we had left Ted's place, and we all needed to work on Monday so it was time to turn around. If we had gone through the bridge, we'd have been entering the Gulf of Mexico. All of us started cursing work and thinking of how we could just keep on going. Oh well, that's for another day!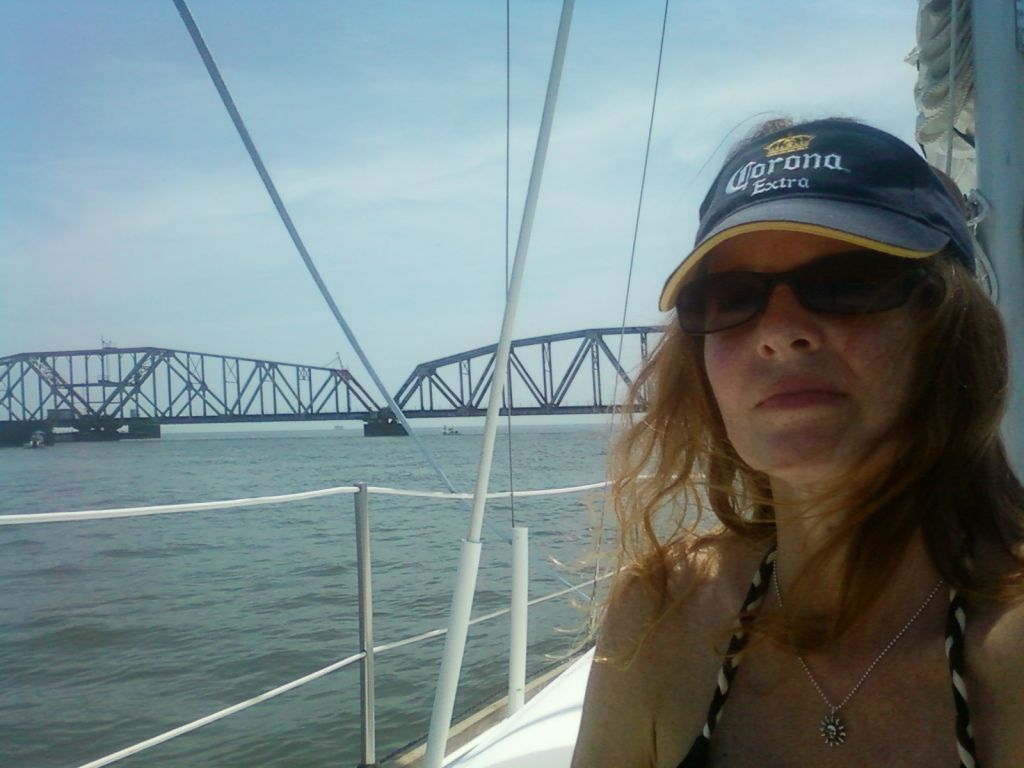 A frown on my face as we turn around and leave the Gulf of Mexico for another day!
We've been told that also past the bridge (on the right) is a great place to anchor, called Rabbit Island.
We spent 6 hours on Ted's sailboat and had a great time! We did pick up some nice wind on the way back, but we were headed right into it and decided to continue motoring. Actually, I didn't "decide" anything ... I just lounged around the deck and enjoyed the day! Since we were so close to the Gulf, we actually saw a few dolphin in the distance ... a rare sight for us in Lake Pontchartrain.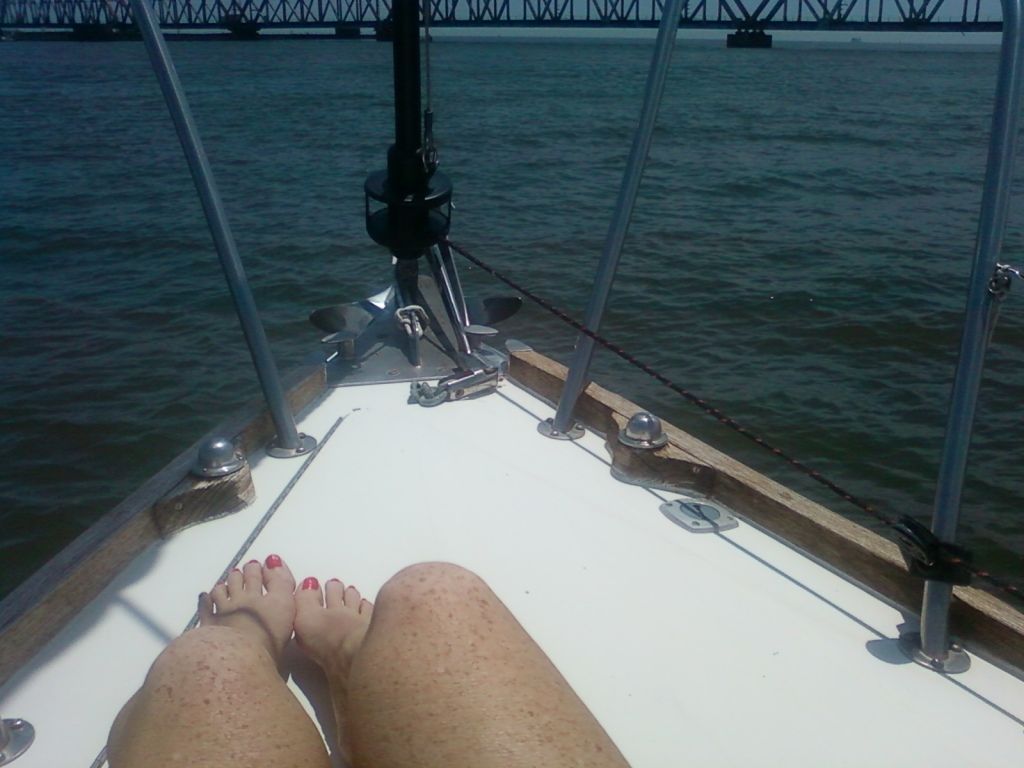 I had the best spot on the boat!
Now that we've ventured out a little further and were so close to the Gulf of Mexico, we're anxious to get out there. We were so close! If the weather permits and we get our house on the market as planned, we'll be back this way real soon. Ship Island or bust!
Hasta luego ... until then. Mid-Life Cruising!