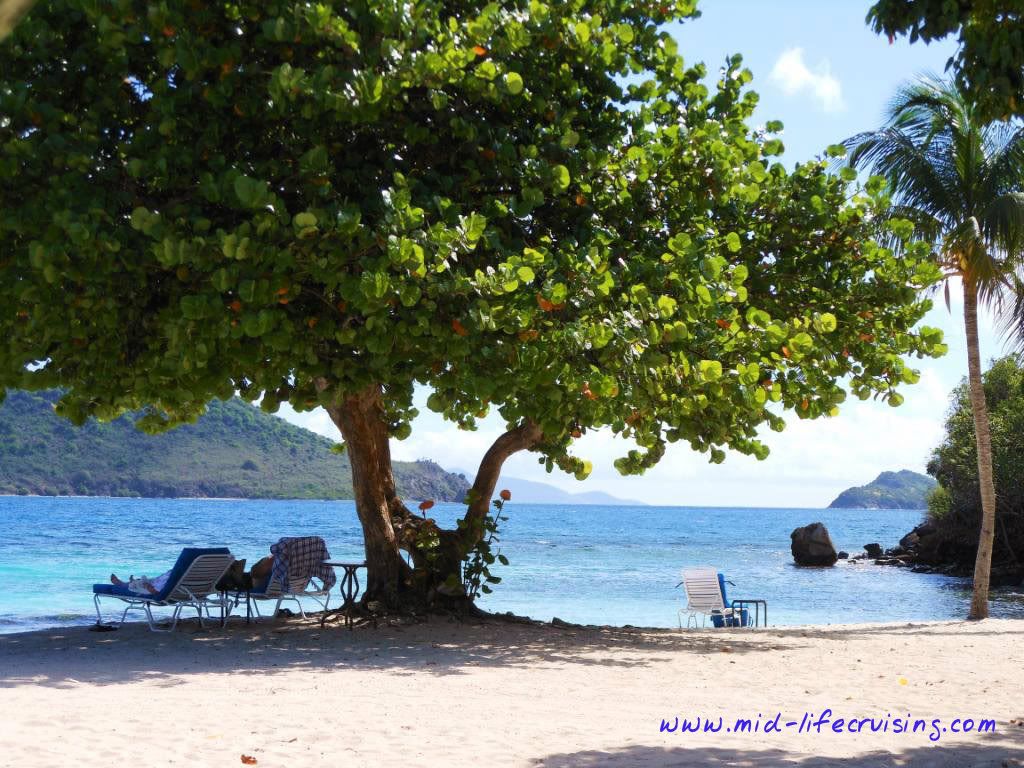 After checking into the
Sugar Bay Resort
the evening before, Ken and I enjoyed fantastic views of the islands while eating breakfast. We then walked down to the resort's beach for the above view ... we're on vacation!
We decided to go to Coki Beach, which is known for good snorkeling. We weren't sure just where Coki Beach was located, and it turned out to be the road that we'd been looking at from our room. In fact, while drinking coffee I had mentioned to Ken that it would be cool to drive down that road going in between the water ... that's where we wound up!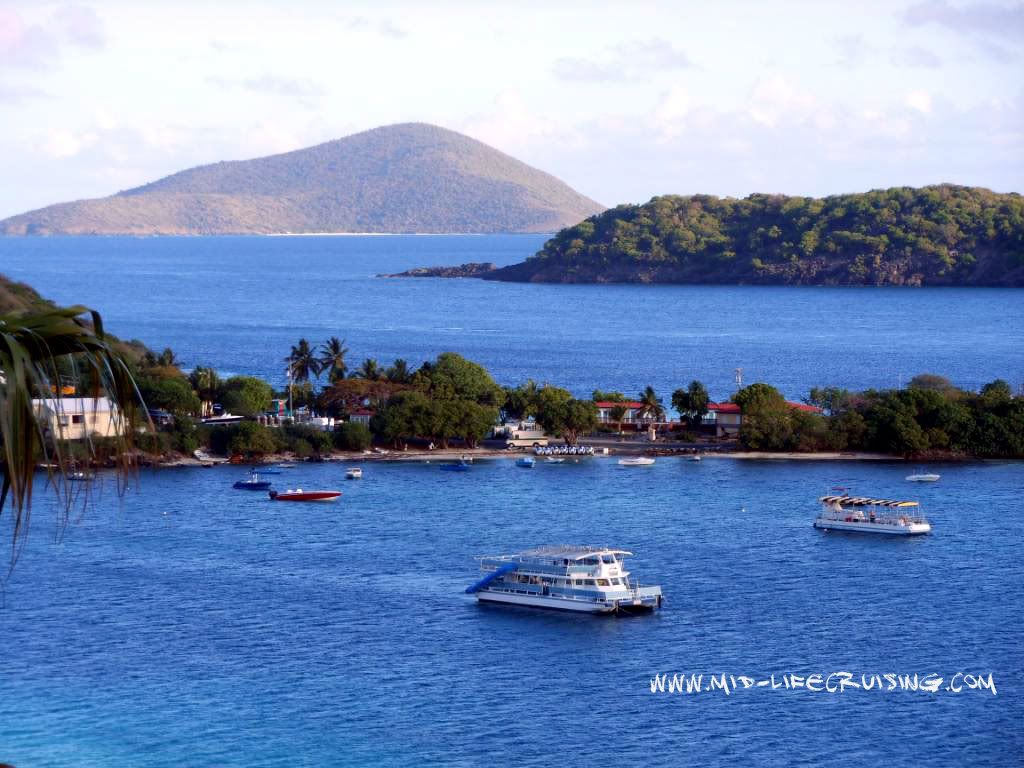 That little strip of land where the orange roofs are ... Coki Beach. What a view from our room!
I didn't bring my camera to Coki Beach, because I feared that it may get stolen while Ken and I were snorkeling. I didn't know what to expect on the beaches, but soon learned that we felt our belongings were safe wherever we went. Unfortunately I don't have any pictures of this great little beach. It was small, but very pretty and clean! There were several little shacks tucked in the foliage, which sold some great smelling food. We didn't indulge in any of the food, but we enjoyed the music that was playing as well as some pretty good snorkeling. In fact, the snorkeling at Coki Beach turned out to be better than Trunk Bay on St. John, where we snorkeled later in the week.
After a relaxing day at the beach, we headed back to the resort for dinner. Before dinner we enjoyed some live music by the pool ... steel drums! While on a tropical vacation, it's the best kinda music! After a few tunes and a few cocktails, we enjoyed a great meal of shrimp fettuccine and steak.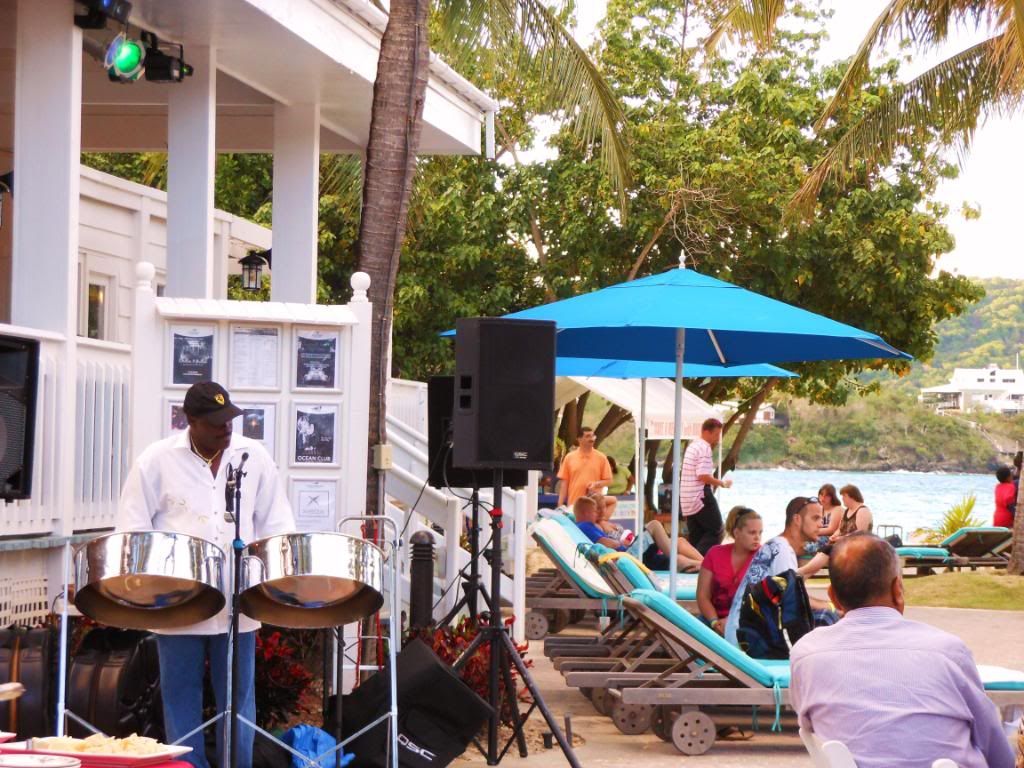 Later that evening the resort had a "Carnival" show, as we happened to be on St. Thomas while they were celebrating their 60th carnival. The show started with a lady that breathed fire, walked on glass, and had a lot of fun with the audience. She was followed by several dancers, who performed the limbo and some other entertaining dances. It was a great first day!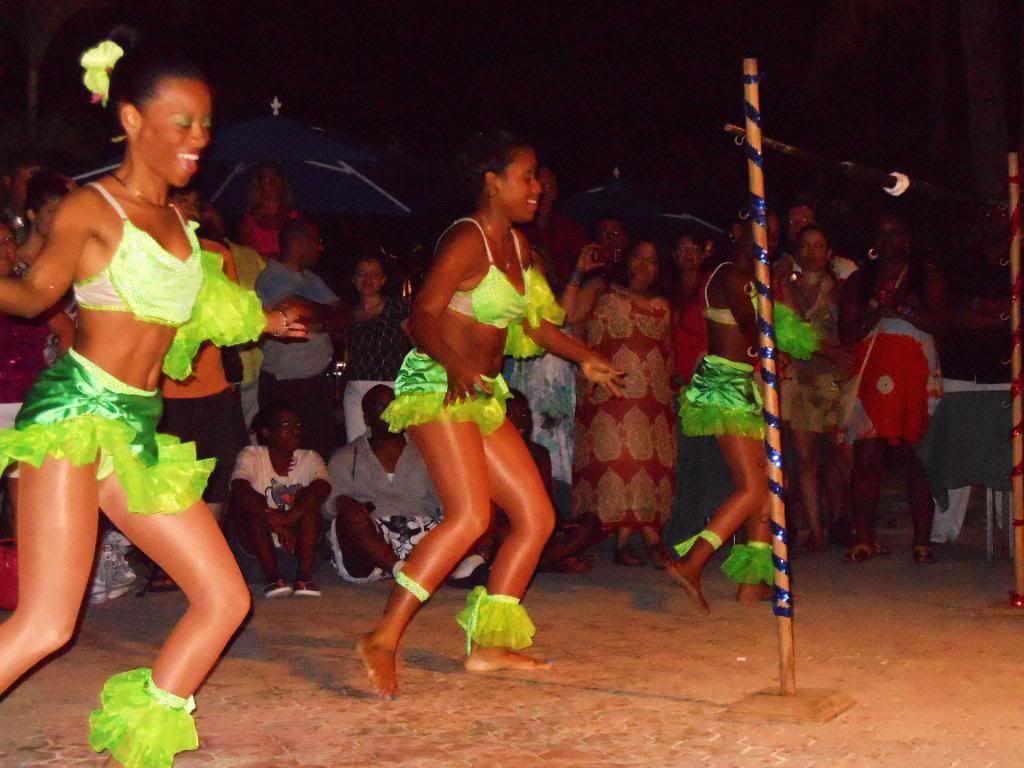 The next day (Friday) we woke up, enjoyed coffee and breakfast and discussed what to do with our day. I tell you it was so nice to not be on any schedule or hurry! I guess that's what's called "Island Time" ... I love it!
Our first thought was to catch the ferry to Jost Van Dyke, but we soon realized that the ferry only leaves at 8am and it was already after 9am. So, we decided to plan on going to Jost on Monday and instead headed to Charlotte Amalie, the capital of St. Thomas. We had planned on catching the adult carnival the following day, but since we changed up our days we were able to watch the children's carnival instead. Being on vacation, we were flexible. This also made for a great and relaxing vacation ... no worries, it's all good!
The local bus dropped us off right where the carnival was going on ... the center of town. We enjoyed watching the carnival, which reminded us a lot of our New Orleans
Mardi Gras
! The buildings in Charlotte Amalie also reminded us of our New Orleans
French Quarter
... just a lot smaller area.
Afterwards, we walked across the street to catch a breeze from the water and check out the boats and the cruise ship. We checked out all the anchored sailboats and dreamed of the day that Nirvana would be among them. We didn't see many 30 foot sailboats ... a little intimidating!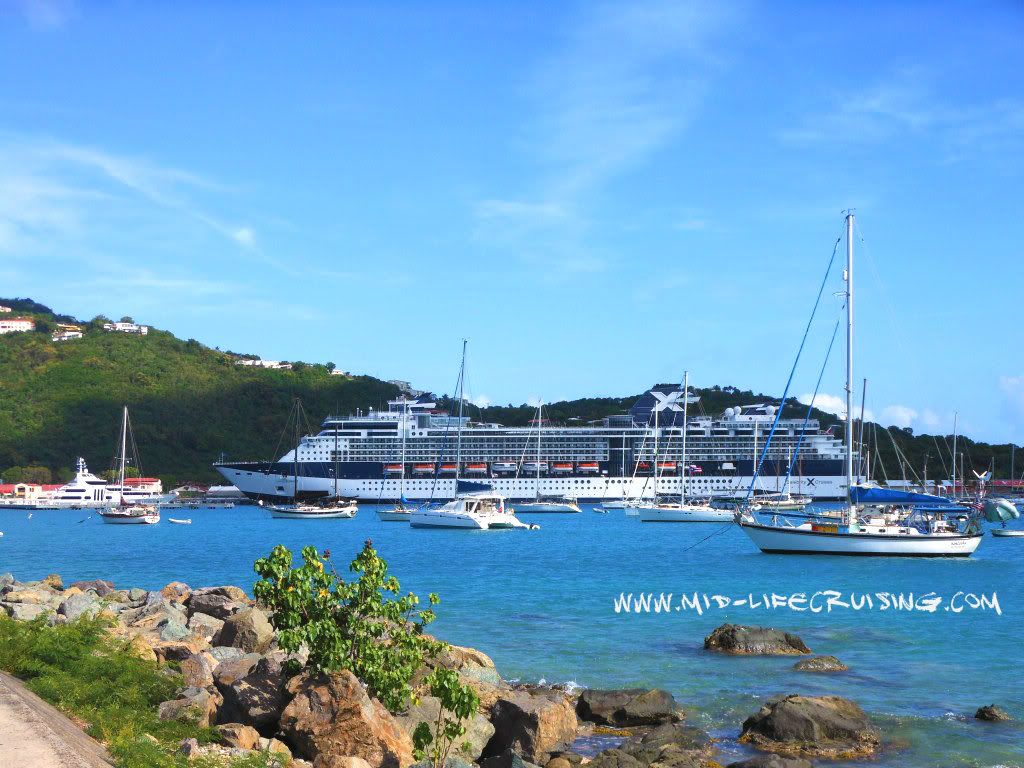 If all these beautiful and expensive boats weren't enough, we walked about a mile along the water to the yacht club. The boats at this marina were even bigger and better ... I'm talking in the million dollar range. Ahhh, if we could only win the lottery!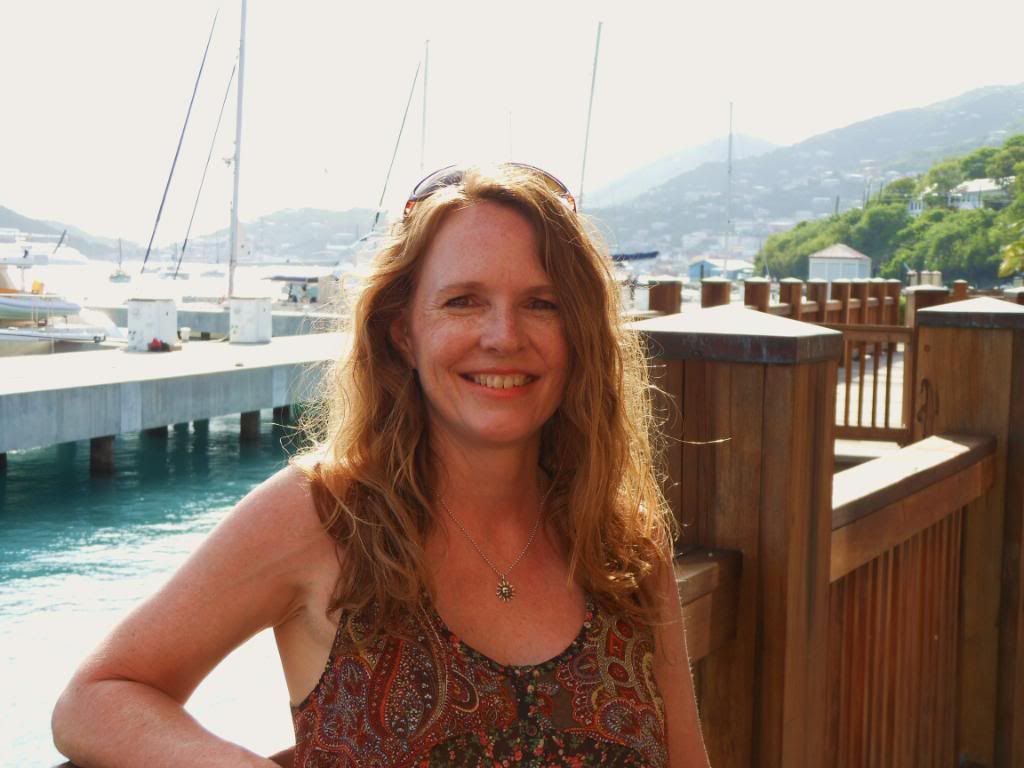 After a long day in the heat, we headed back to the resort's pool area for a few cocktails before dinner. After watching some karaoke and talking with other guests, we headed to the lounge for cocktails, dinner at the bar, and blackjack. The lounge had a little casino without any dealers, but a bunch of machines. Ken and I don't play the slot machines, but were happy to find that there was a blackjack machine. This consisted of a table with several seats available, and a screen with a virtual "dealer". This was a little creepy at first because the "dealer" (which changed every now and then) was often a big busted woman with very little clothing on. I mean, how are we supposed to trust that?! We decided to take a chance, and wound up winning a few bucks. It was fun, and we also got to meet some other great people while playing.
We went to bed relaxed and without any definite plans for the next day. We wound up going to Red Hook to catch the ferry to St. John ... more to come about that in our next post!
Hasta luego ... until then. Mid-Life Cruising!