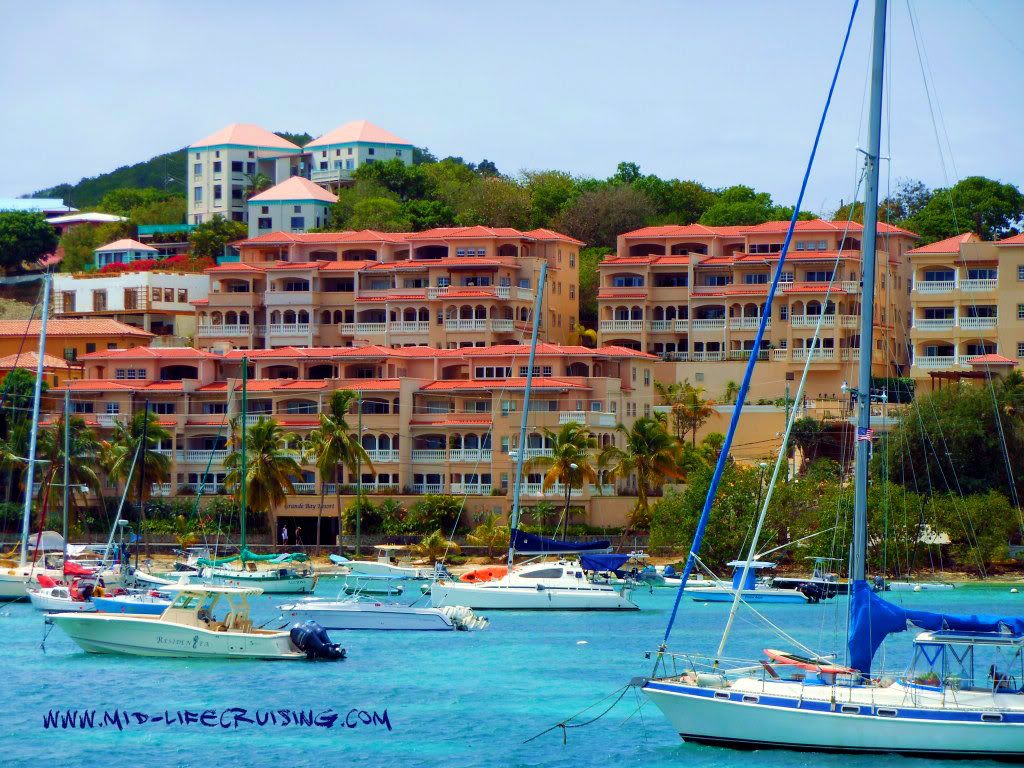 Pulling into St. John, USVI ... view on our right
After two great days on
St. Thomas
, we decided to head to Red Hook and ride the ferry to St. John. Once again, we jumped on the local bus and were at the ferry terminal in just minutes, and only $1 each! The ferry runs every hour, so we were headed to St. John without much of a wait. Below is the type of ferry that we rode to St. John.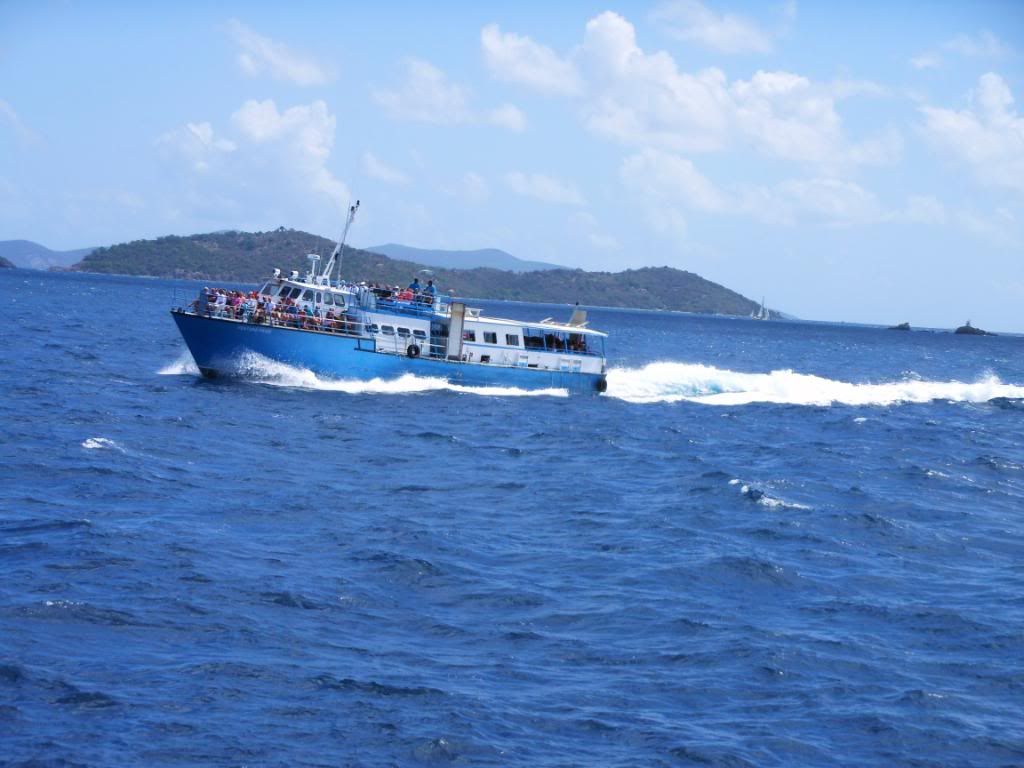 As we approached St. John we had this beautiful view to our left ...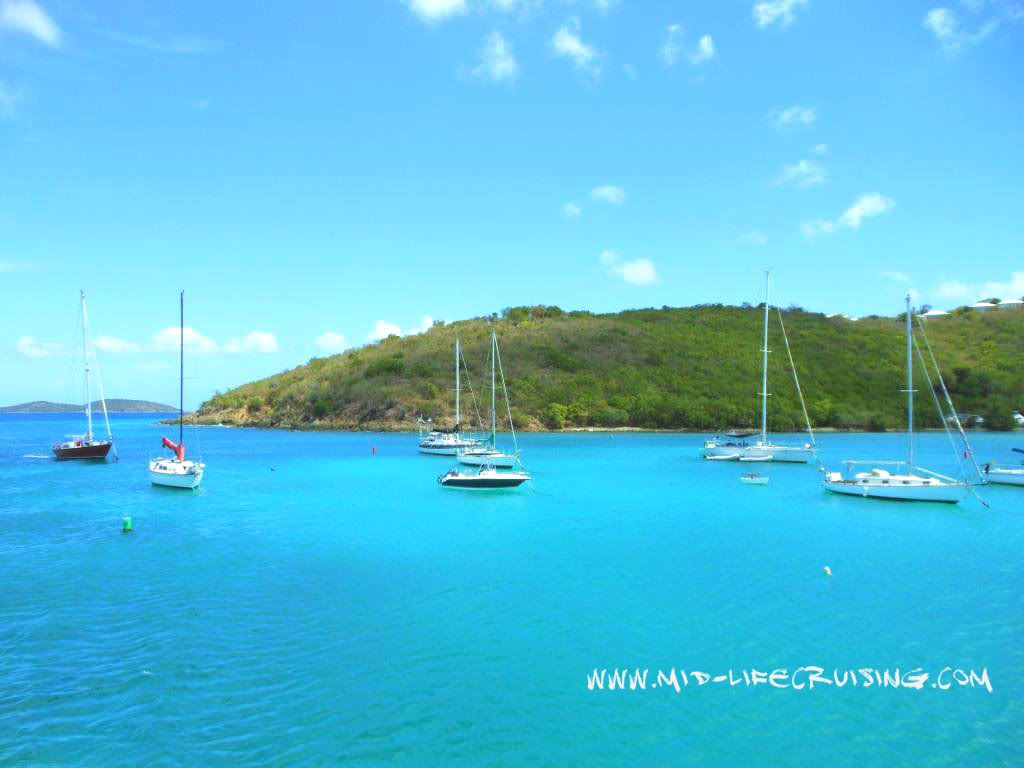 and this to our right (after passing all the boats in first picture) ...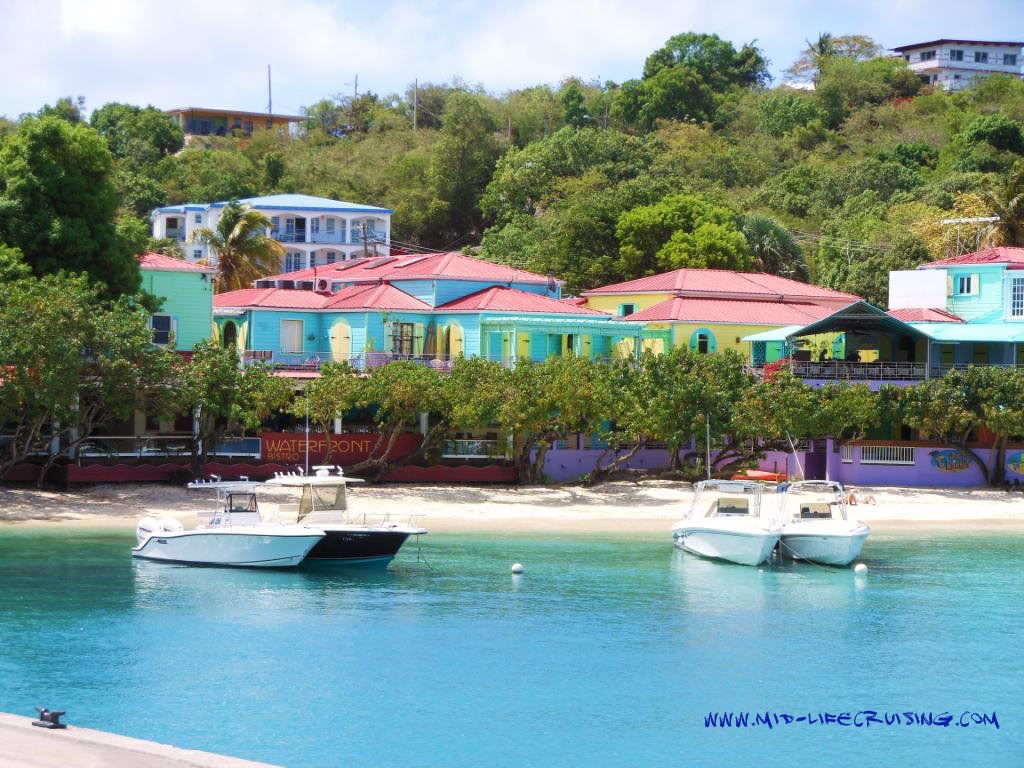 View of the dock ...
and the central area of St. John
that included this statue that I really liked .... "FREEDOM", with a conch shell and machete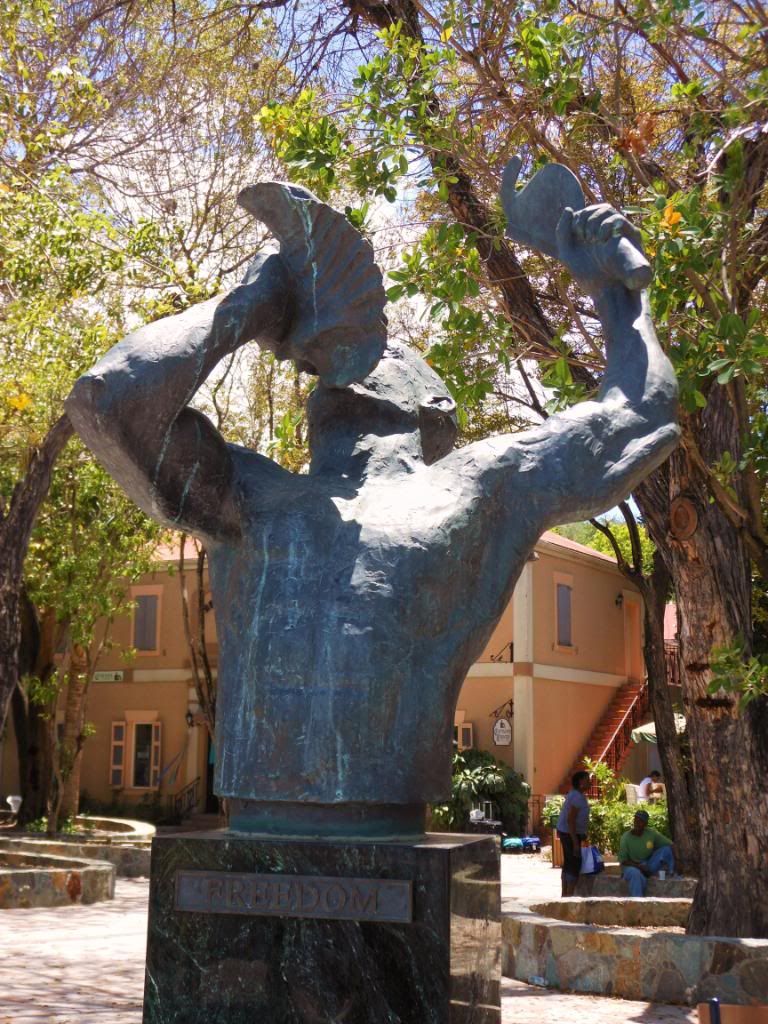 We loved St. John, with its quaint shops and streets ... there are no high rise condos here!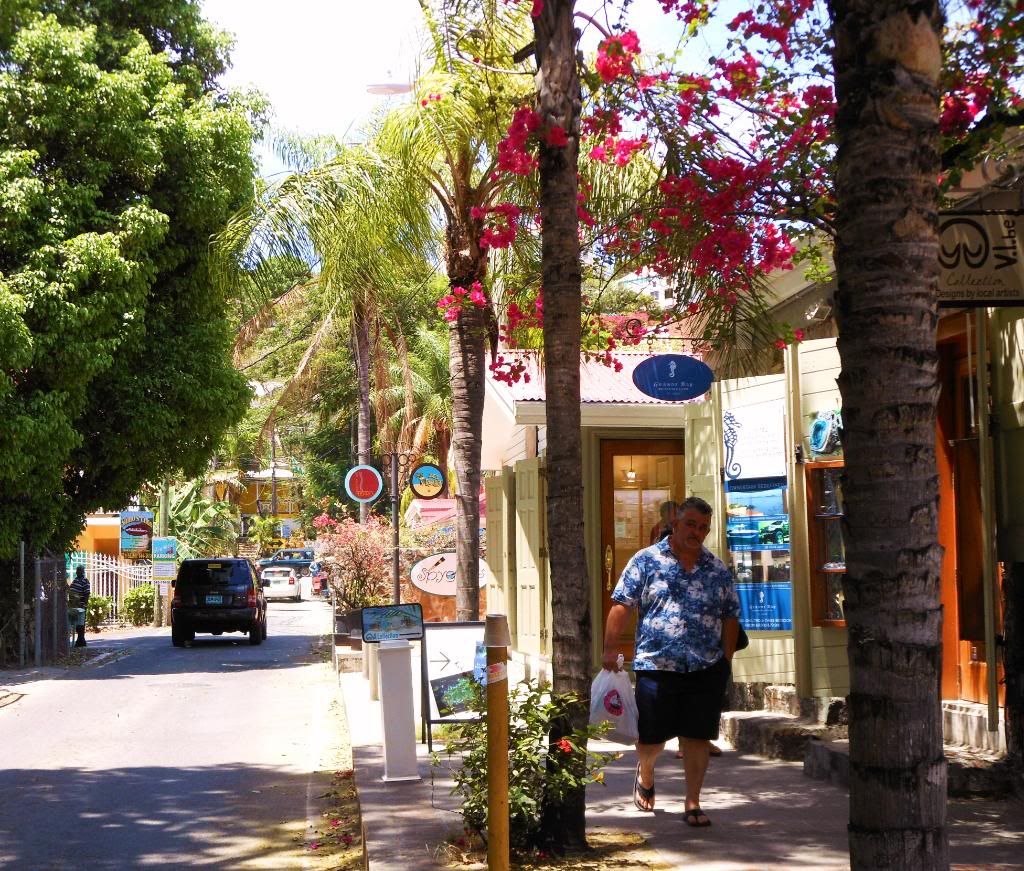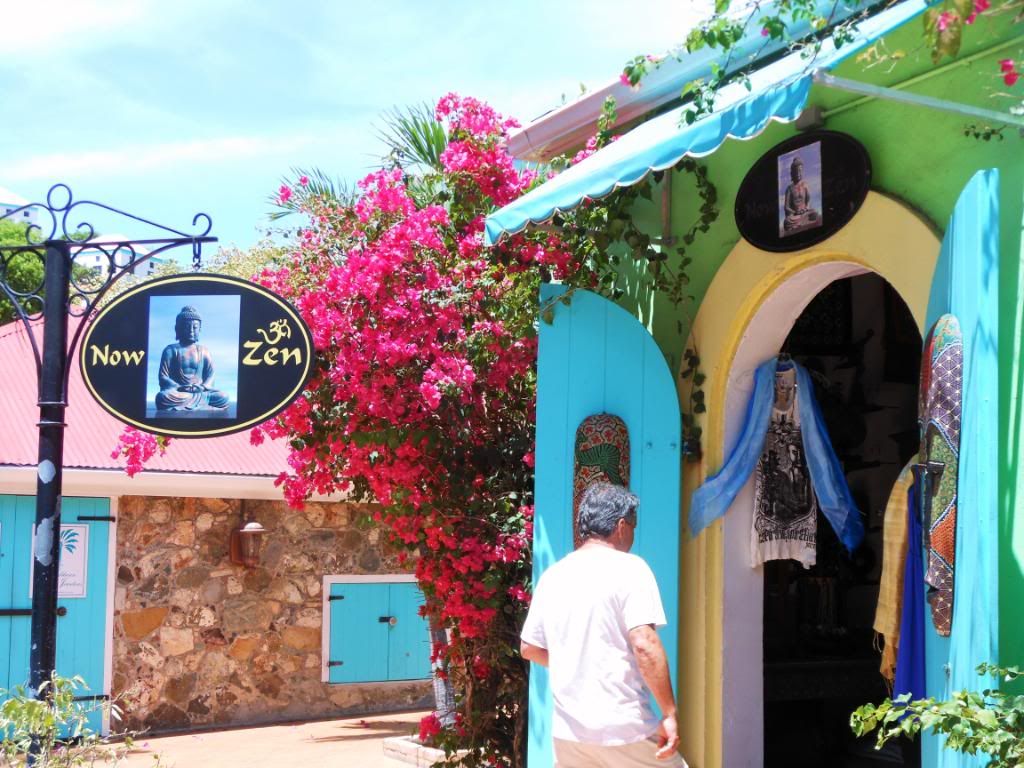 Now Zen ... my kinda store! I love Buddhas and zen stuff!
We went into the Zen store above, and the woman working there had moved to St. John about a year earlier. She was working part-time at the store, and also paints to make extra money. I'm not really into tattoos, but she had some matching "bracelet" tattoos on each wrist ... really cool! This long-haired blonder definitely had that "zen" look, and I envied her laid-back lifestyle. I went over my thoughts with Ken ... renting a place on St. John after we finish our cruising chapter, working at a "zen" store and getting a few tattoos ... someday?!
Right alongside the dock of St. John was a great little beach (didn't need to go far) with cool beach bars, providing beautiful views.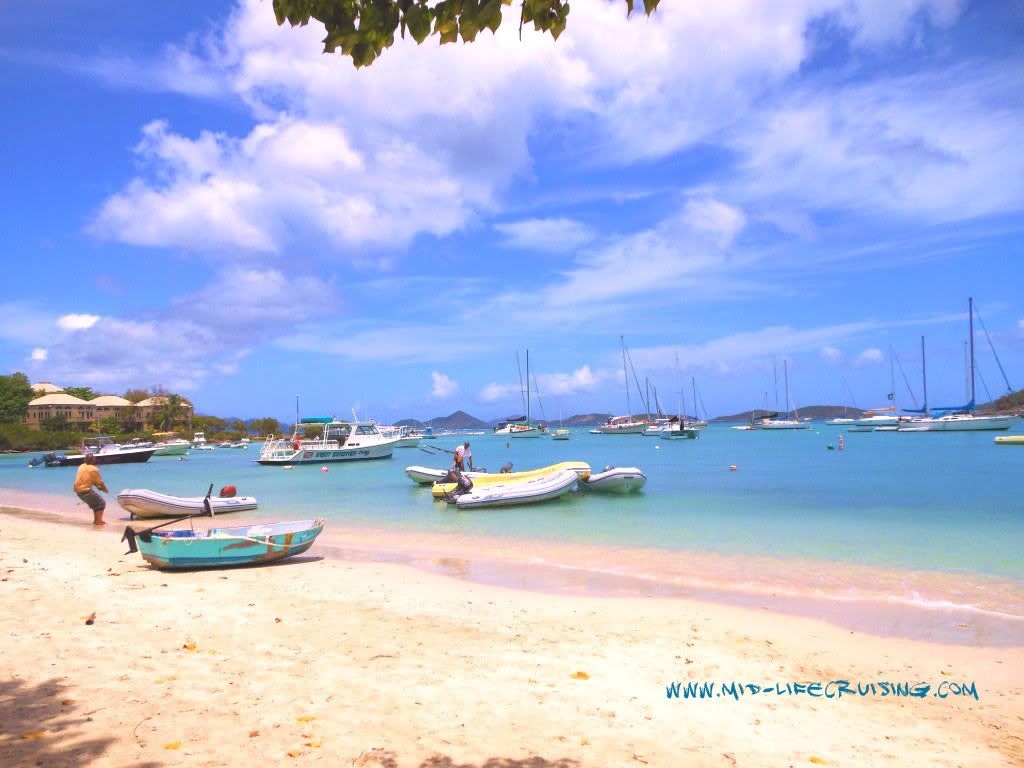 I had to write our "MLC" (Mid-Life Cruising) in the sand!
After exploring, we grabbed a taxi to Cinnamon Bay for the day. More about that in our next post!
Hasta luego ... until then. Mid-Life Cruising!