No, I'm not writing about escaping from the rain! I'm actually talking about a beautiful bridal shower, under a huge outdoor patio ... that Ken built! What a great way to see the finished product! Yesterday I attended the most amazing bridal shower that a friend threw for her daughter. She did a fantastic job with the decorations! She designed everything herself, and it was like a fairy tale with lots of bright colors and an amazing table as the centerpiece. The cake was beautiful, but notice the pink feather plumes in a vase of orange slices on each side, as well as all the candy and cupcakes. The table was like a candy store, and there were cute little bags for everyone to fill with candy and take home. What a great idea!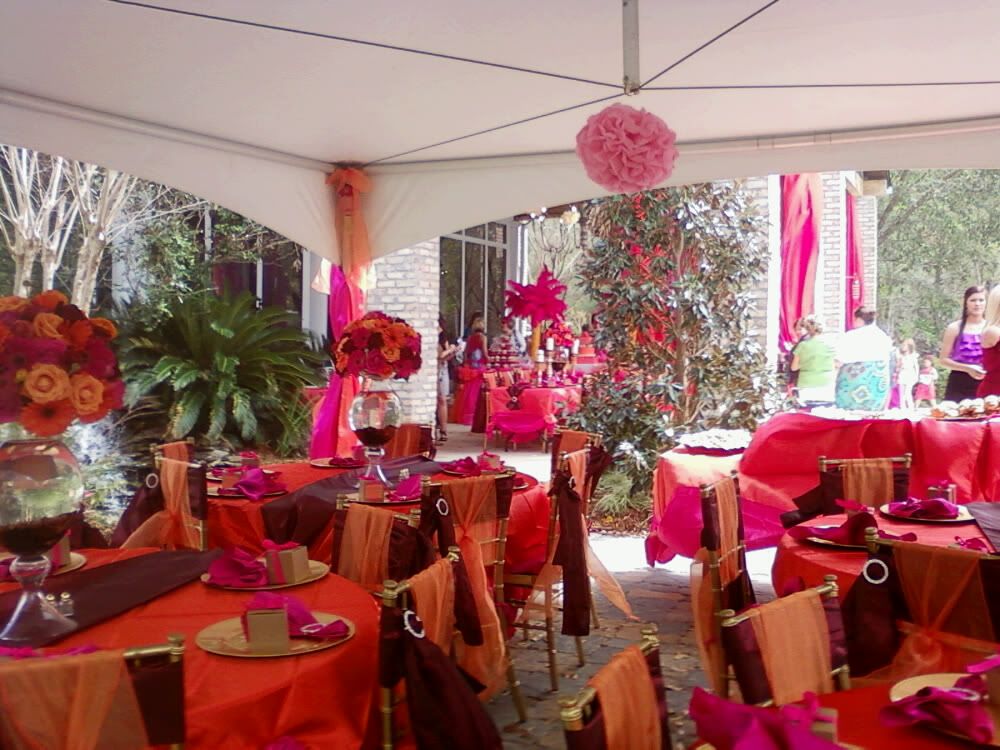 A beautiful dining area ... the centerpieces had live goldfish in them!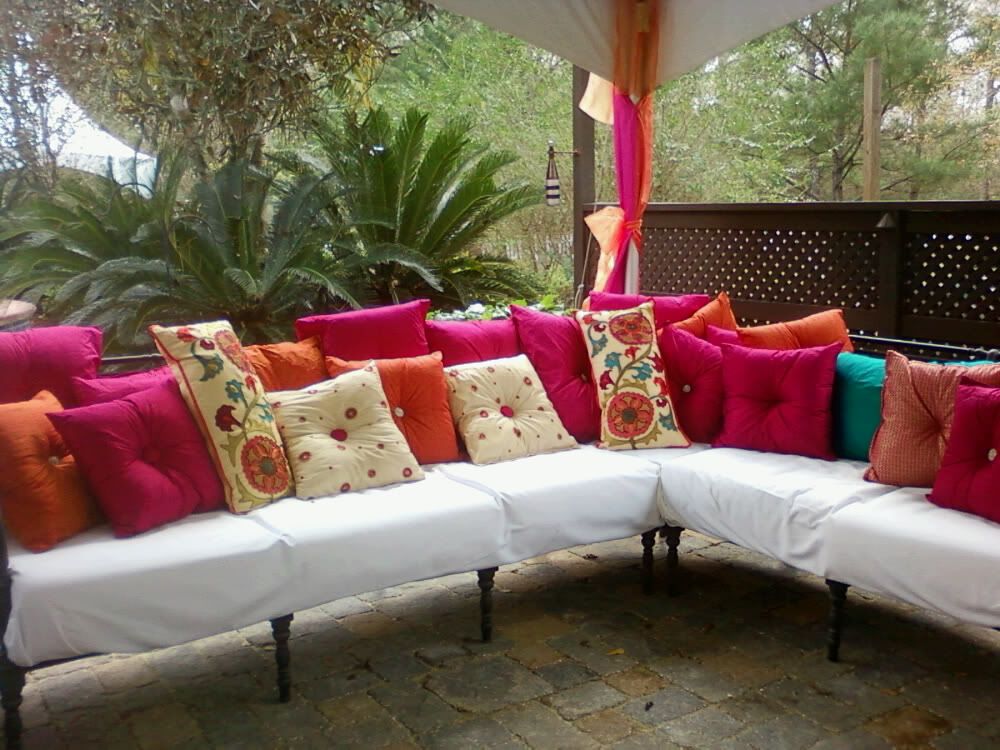 Love the colors and the Bohemian style!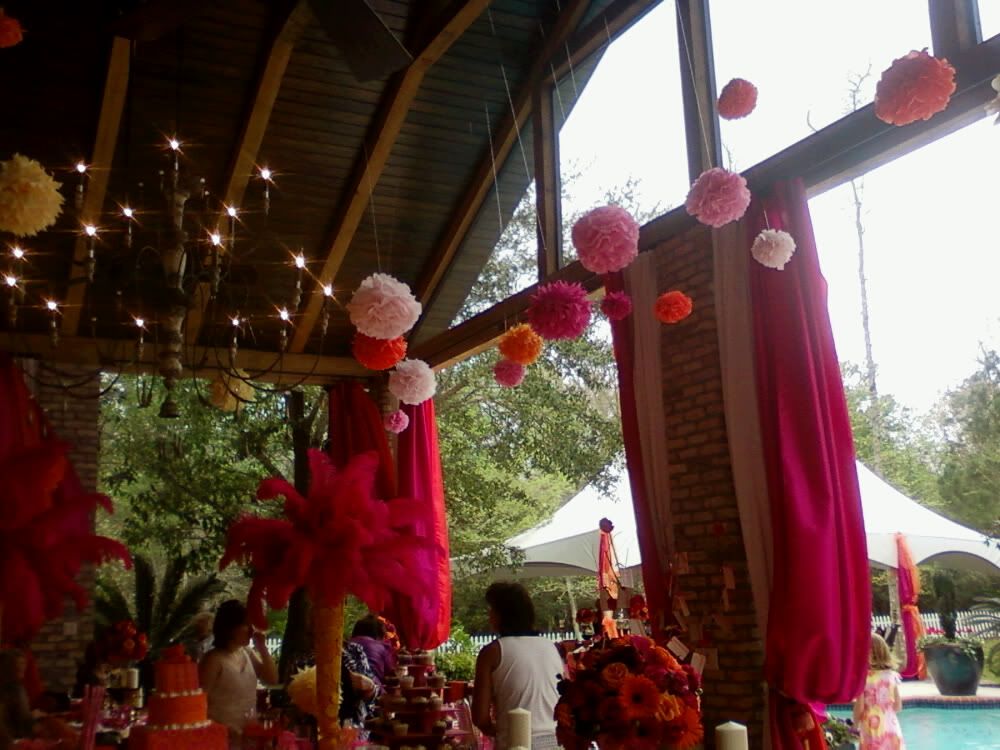 This is the beautiful patio that Ken built ... isn't he talented? I think he'll do just fine on boat work!
Hasta luego ... until then. Mid-Life Cruising!