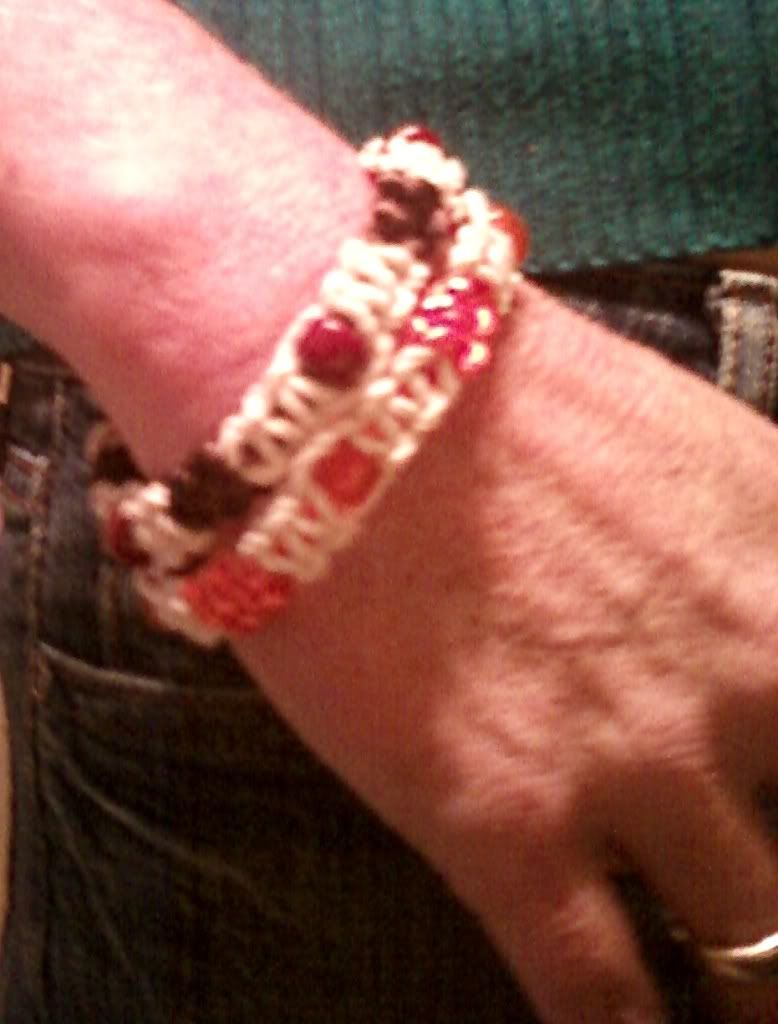 I've always considered myself an "earthy" kinda girl and haven't been into wearing flashy gold jewelry since my college days. Now that we plan on living on our sailboat in the Caribbean, my desire for earthy jewelry has increased even more!
I have a few pieces of silver jewelry that I love, but I read that silver jewelry doesn't handle the cruising lifestyle all that well. While I'm not planning on ditching my silver, I would like some easy-to-wear and inexpensive jewelry for my future "island bum" lifestyle!
I recently came across
Mystic Knotwork
, a web site with nautical knotted bracelets, anklets, lanyards and all sorts of cool novelties. I was immediately attracted to some beaded bracelets and anklets that come in all sorts of colors ranging from earthy to brightly colored beads. My favorite color is burnt orange, so I ordered an orange bracelet, a brown bracelet, and a matching brown anklet.
I'm happy to say that I love my new "cruiser jewelry"! The anklet and bracelets are comfortable, and I don't have to worry about getting them wet. Best of all, all three items were less than $20 bucks! I'm already thinking of another beaded bracelet in a pretty blue. There's also some nice bracelets that are a little wider with tighter knot work. I'd like to get one of those too!
Mystic Knotwork sells more than jewelry! In fact, I received a pair of lanyards for Nirvana as well. I'll post a picture once they're on our boat, but until then here is a picture of the lanyards ... on our living room floor.
The owners of Mystic Knotwork are sailors, so support the sailing/cruising community and check out their site. I don't get anything for this post, but tell them I sent ya! I'd love to think that they'll gain a few more customers.
Hasta luego ... until then. Mid-Life Cruising!