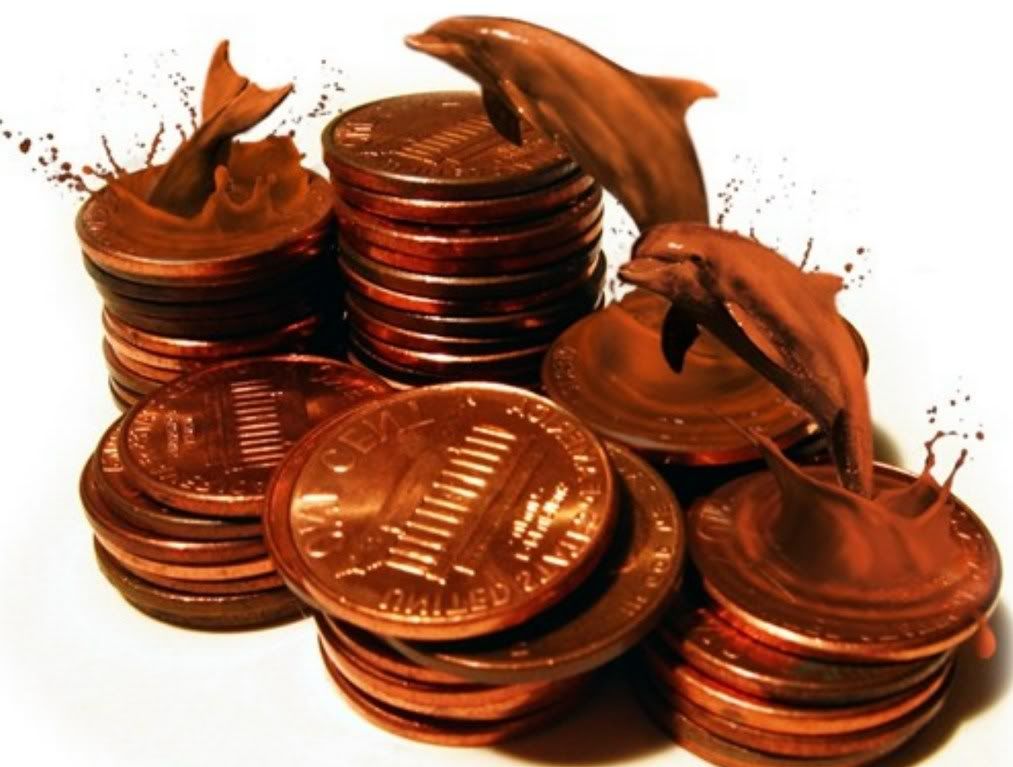 With Mardi Gras just around the corner (we can't wait) I needed to start working on this year's costume. As always, whenever I need a costume the first place I look is my closet. If I can't find what I need there, then it's off to the Goodwill store! I know a lot of people that just drop $50 to $100 on a pre-made costume at the local party store, but I just can't bring myself to spend that kinda money for a one-time outfit. Plus, I think that most of my past outfits have looked more authentic.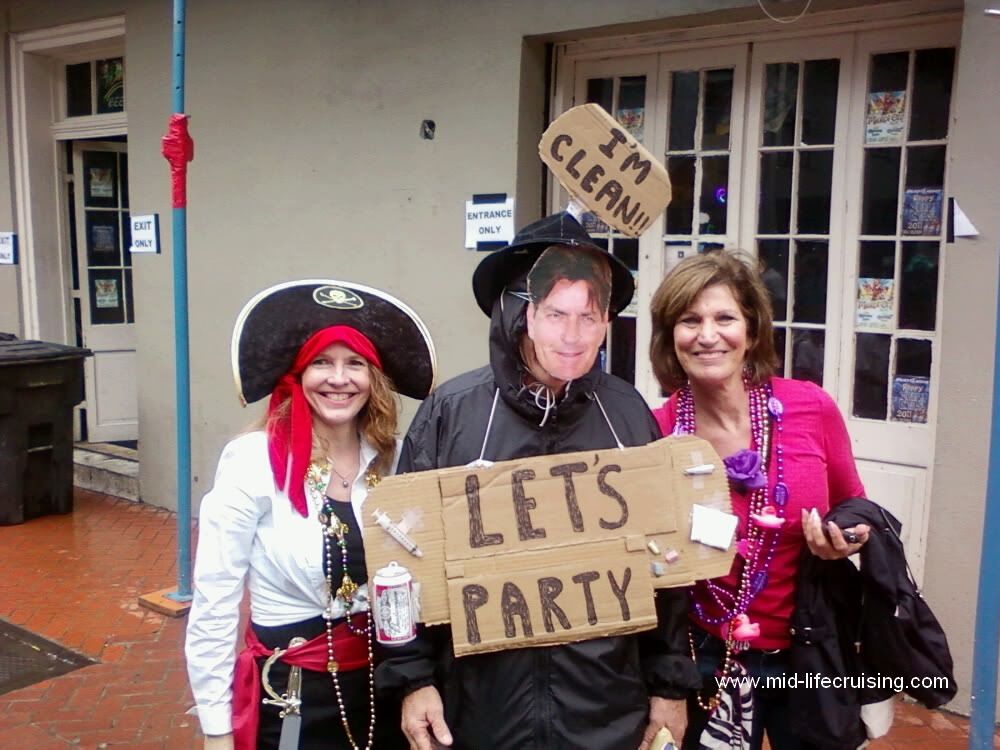 Here's my pirate costume from Mardi Gras 2011. I borrowed the sword and the hat, which was a little big but what the heck, it's only for a day. This was nothing fancy, but it all came out of my closet except for the red sash that I picked up at the fabric store for 99 cents! Oh, and my friend and I met Charlie Sheen .. LOL!
I'm sure most of you have heard about the Goodwill store, but I just wanted to send a reminder to you. Yes, you have to go through the all the clothes, but the Goodwill stores around here are really organized, breaking down the clothes into shorts, pants, tops, skirts, etc.
After scanning my closet for this year's costume and not finding what I needed, I headed to the Goodwill store yesterday. I not only found some great clothes for my outfit, but I also found a couple of other shirts that I had to pick up for $3.49 a piece. One shirt that I got "just because" is a lime green t-shirt with 3 reggae guys on the front and "St. Thomas, USVI" underneath. It looked brand new and I had to get this, as it's my inspiration for getting there someday!
I also picked up two drink holders (and in the perfect color for our outfits) with hooks on them that will be perfect for Ken and I to hold our "spirits" around our waist. I was also tempted to pick up a bright and new-looking backpack, but I refrained for now.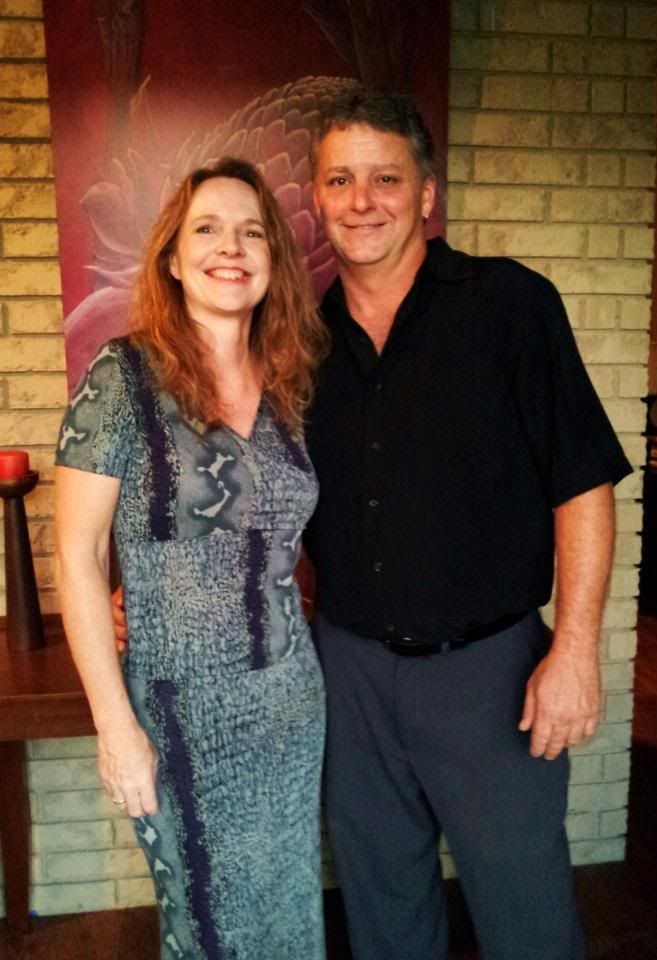 Goodwill isn't just for costumes and odds and ends. Recently Ken and I were invited to a really nice engagement party in the French Quarter, and Ken had nothing to wear. After years in construction, his wardrobe pretty much consists of blue jeans and t-shirts. Being frugal, we didn't wanna drop $40 bucks on a nice pair of slacks and another $30 on a nice shirt. I looked for something less expensive, but that was about what we were going to have to spend if we wanted something new. So, off to Goodwill I went where I found a really nice pair of designer slacks and a shirt ... all for less than $15 bucks! The picture on the left is the outfit, and I thought Ken looked great.
I know that there are some people that wouldn't be caught dead in a Goodwill store ... what if somebody saw them?! I'm just the opposite. I'm proud of the fact that I don't waste money, and I tend to think that saving money is a smart thing. If you're a little leary of walking into one of these stores, just think of it the way I do. Again, a penny saved is a penny earned!
So, take a look at your local Goodwill or thrift store. You never know what you might find there. Our local Goodwill also carries furniture, and we've seen some pretty good deals on that as well. I just wish they'd carry boat stuff .. LOL! Gotta find one of those around here .. I've been looking.
Please feel free to share the deals that you've found. We'd love to hear them!
Oh, and what are we gonna be this year? Tacky, tropical-style tourists! More to come about this and what we'll be doing. We're excited about it!
Hasta luego ... until then. Mid-Life Cruising!
*For those that missed the first two posts of this series, check them out below: