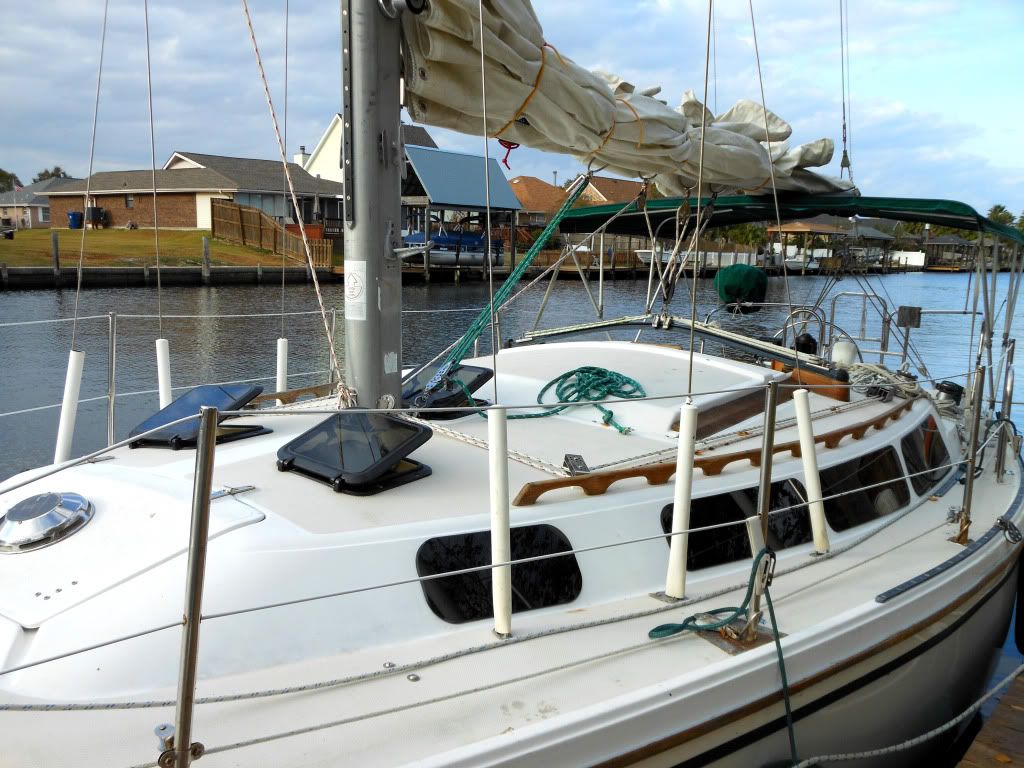 You ever start a little project in your house that snowballs into something much larger? You know, you update something and then everything around it begins to look even worse. Well, after
replacing our old and ugly ports
on Nirvana, our old and ugly hatches really stuck out! Since we couldn't afford to just go out and buy new hatches, Ken decided to give them a facelift. I apologize in advance for the crazy layout of the pictures ... I tried to get them right but gave up.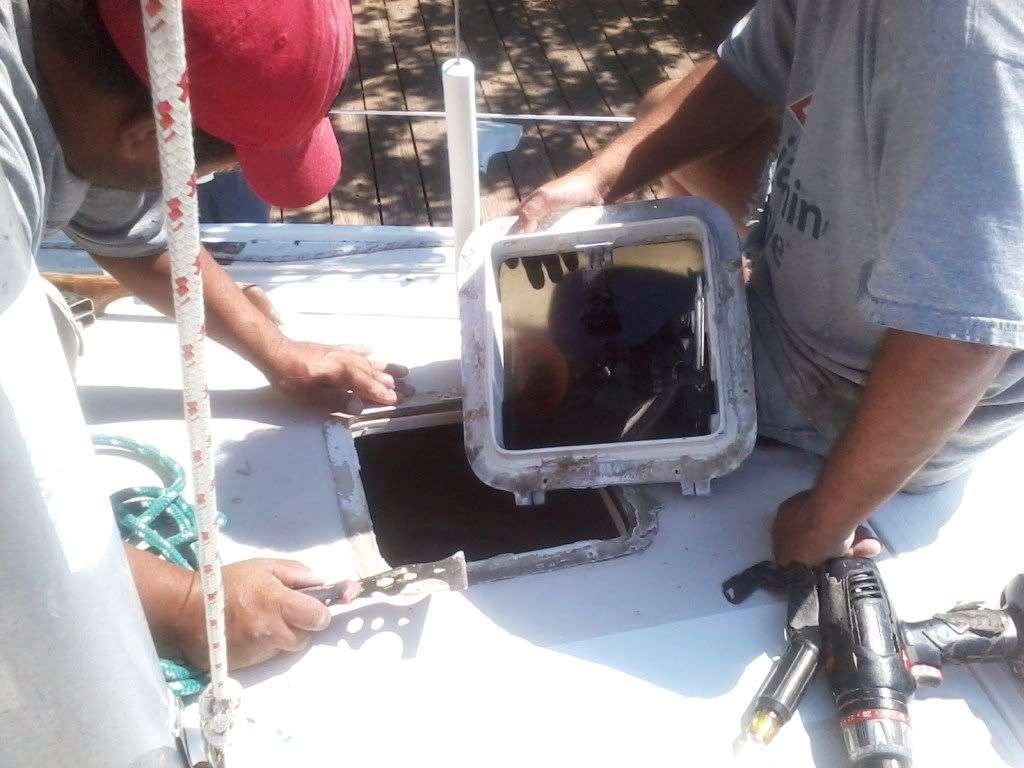 After removing the old hatches, the first project was getting all the years of gunk and paint off the hatches to get them ready for sanding and painting. The picture on the right shows one hatch before it was cleaned and one hatch after it was cleaned and sanded. We had a huge pile of debris to sweep up!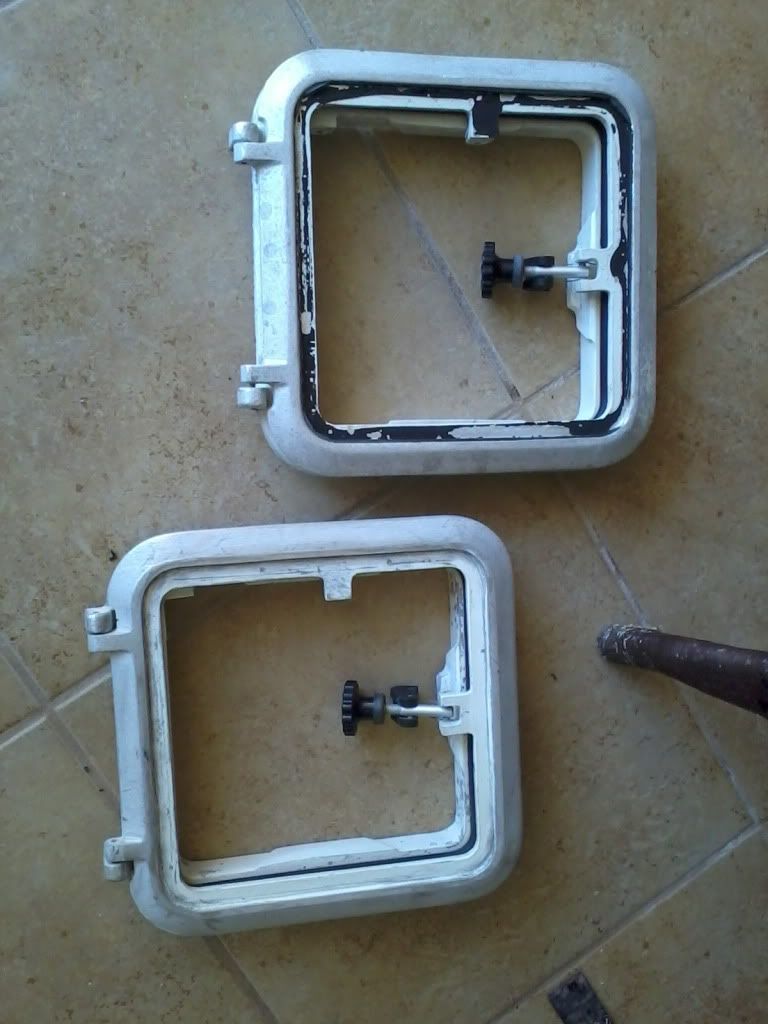 Ken then taped the black rubber gasket with green tape, wrapped the opening parts in a plastic bag, then proceeded to "prime" the hatches with green spray primer. He then spray painted the lower portion of the hatch an almond color (Rustoleum) to match the inside ceiling of Nirvana.
Next was taping the bottom of the almond-colored area to prevent the black paint from getting on it. After that, Ken cut and taped a piece of cardboard where the new Lexan would go, then sprayed the hatches with black Rustoleum paint with a satin finish.
After removing the cardboard and tape, you can see the different colored areas. Now it's time for the new Lexan pieces, which we got a local glass shop to cut and sell us for less than $25!
New Lexan was installed and the hatches are really looking much better! Ken then placed the hatches back in their holes (which had been covered with cardboard and a plastic bag) and taped the perimeter to prevent the black, thick epoxy from getting all over Nirvana's face.
I'm making all of these sound easy, and although it was really easy for me (just taking pictures) it did require some patience from Ken! This isn't a hard project, but it is time consuming. After all of the above and Ken's hard work we have "like new" hatches! We're really happy with the results, and this was really inexpensive.
Here are some before and after pics of Nirvana with her new ports and hatches.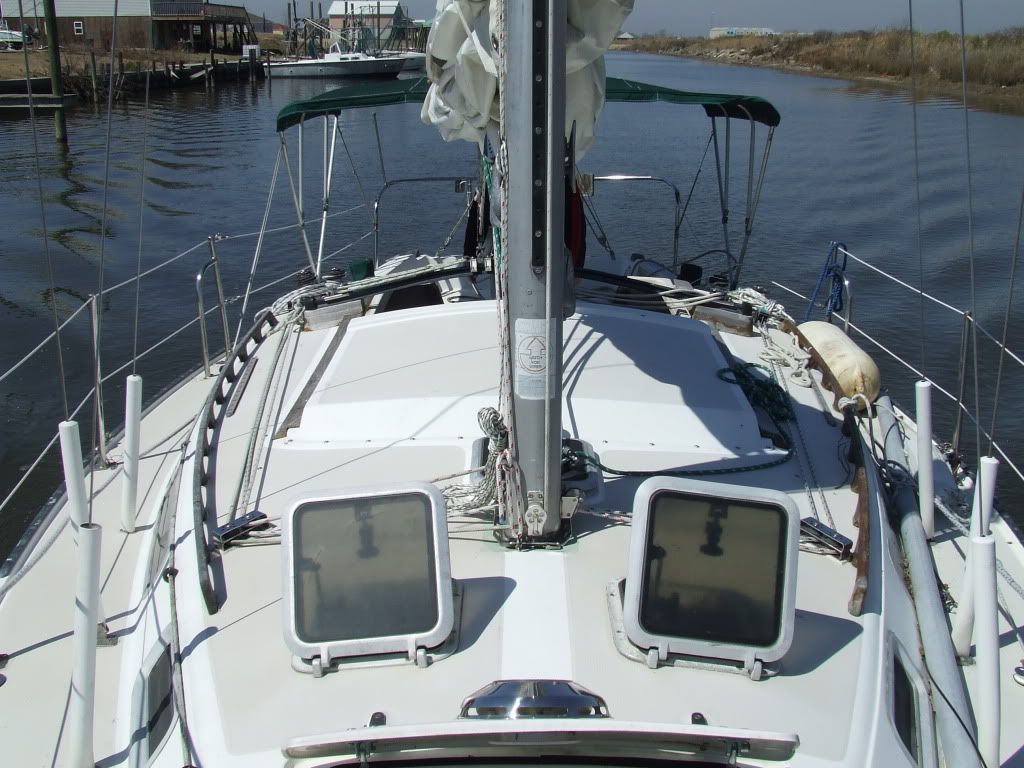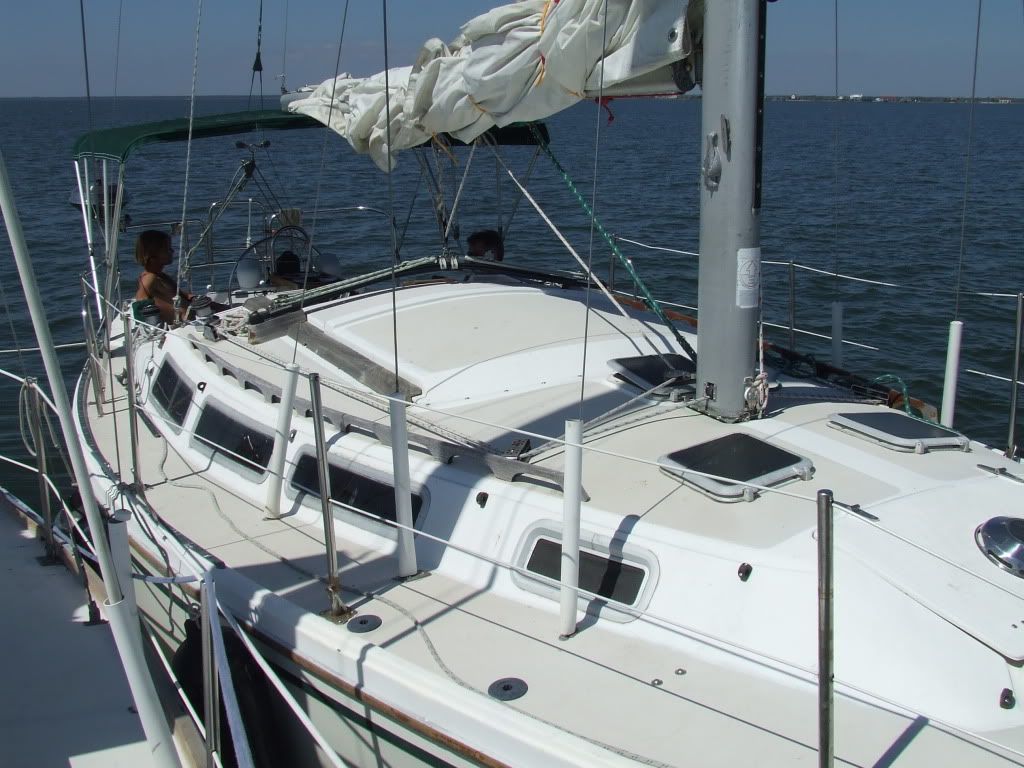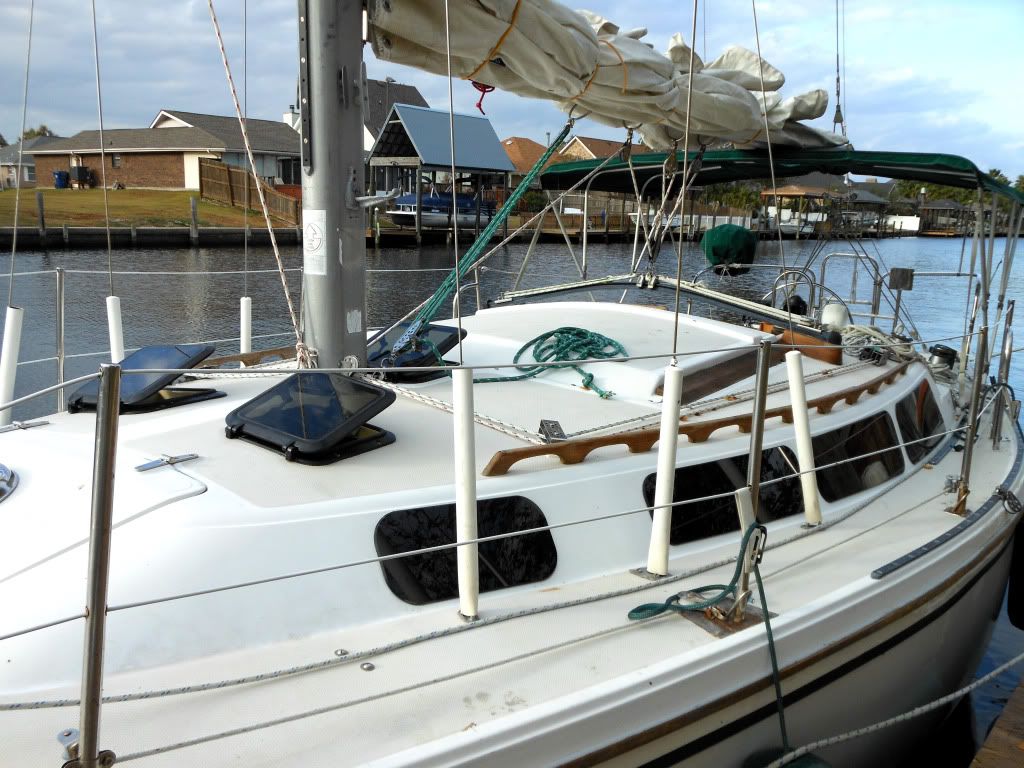 We're really happy with Nirvana's latest facelift! Of course, now the deck is really bugging Ken cause it needs a new paint job ... maybe this Spring!
Hasta luego ... until then. Mid-Life Cruising!