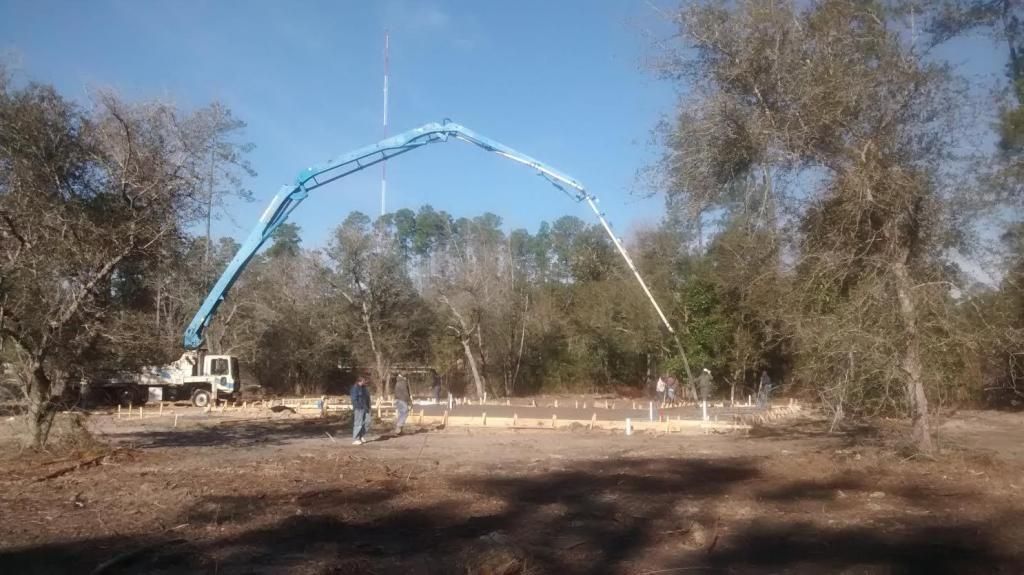 With work and winter weather, we haven't had the chance to get any work done on Nirvana ... she sits alone
in the boatyard
. But, the good thing is that when we have a really windy night or bad weather ... we don't have to worry about the tides or the boat banging against the dock. She's on the hard and safe!
It's probably a good thing that it's been too cold most days to work on our boat, because if not we'd feel guilty when we STILL didn't make it to the boatyard. Although we've sold the house our lives haven't slowed down just yet. This new year has been filled with renovating yet another vacant rental (the year wouldn't be complete without this right?), finding a tenant (seems we've found a good one), and most importantly .... building our daughter and son-in-law's dream house! All of this while trying to make a living. Actually, I can't take credit for doing much with renovating the rental or building our daughter's house. Ken's been working his butt off! I have been doing what I can ... finding a tenant and helping on my days off and weekends with renovations.
This past Saturday, Ken was supervising the pouring of the slab while I was down the road interviewing a tenant (the one we picked) and getting his application. Around mid-day I pulled up to the construction site and took the picture above of the concrete truck dumping into the form. I thought it looked like our own man-made rainbow!
Shortly afterwards, our "kids" showed up and we spent a beautiful afternoon watching the concrete guys do their thing and making fire piles from debris and broken branches. Most of these concrete guys are a decade or two older than us, and I swear my back was hurting just watching them! I don't know how they do this kinda work every day.
Sunday was spent back at the rental getting it ready for the tenant, who moved in the next day. We're still not done, but he was anxious to move in so we worked out a deal that would help us all out. Hopefully we'll squeeze in the time to have everything done by the end of this coming weekend. Whew! No Mardi Gras parades for us yet!
Below is a few pics of the house ... from filling the pad with dirt to the first day of framing, which was yesterday. The framing guys are also amazing. In just one day they got all the walls up! The best part about the timing ... yesterday was our daughter's birthday. After we all got off work we took a ride to see the "house". We were all excited to be able to walk throughout each room and actually see the dream that we've all visualized for so long. The smiles on the kids' faces ... priceless!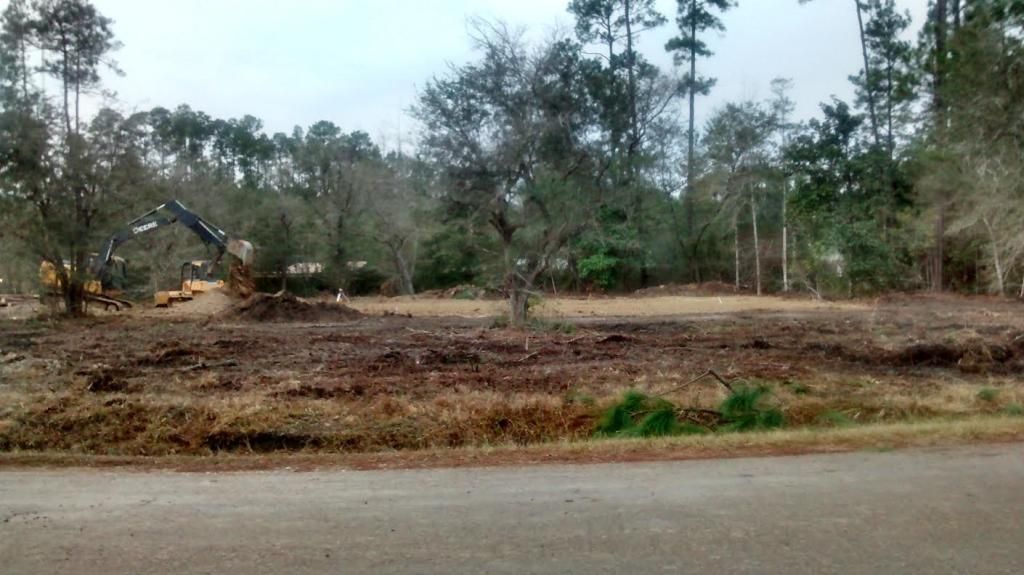 Oh, and this picture ... the shoes of the concrete guys. Shoes off, boots on!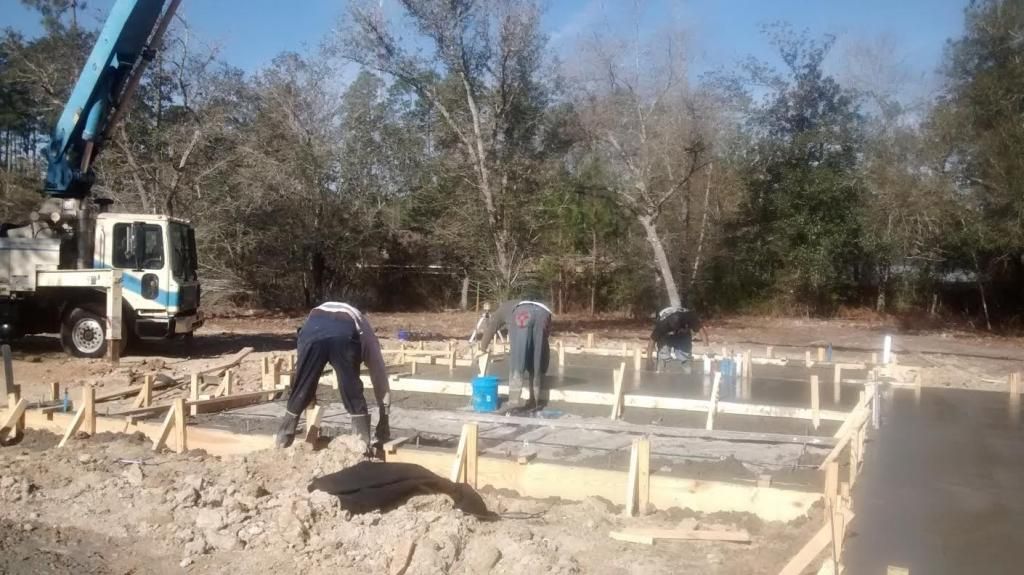 The kids adding their initials .. and a shiny penny!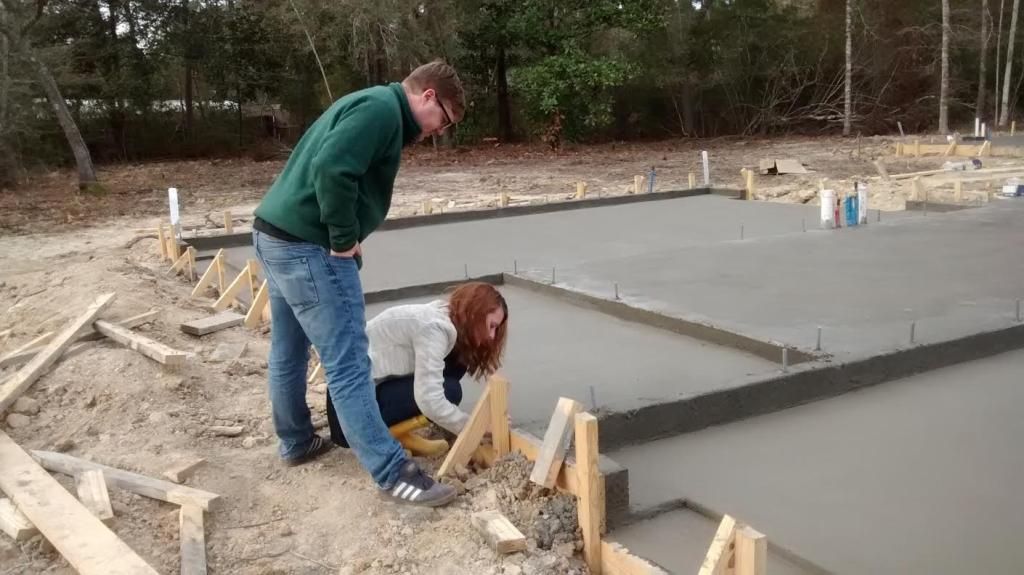 Day one of framing ... what a great birthday gift for our daughter! Um ... no, we're not giving our daughter a house for her birthday ... just making it happen, thanks to Ken. He's such a good Dad!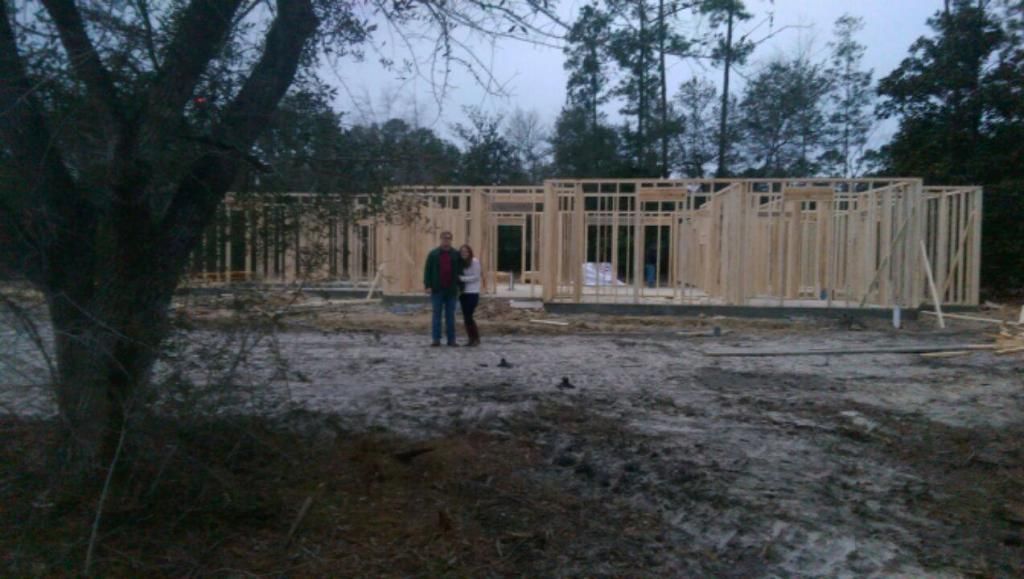 We roamed around for a while imagining how everything is gonna look, how the furniture will be placed, and where our "tiny house" is going to go in the backyard (they think we're joking - I guess we are). As it began to get dark, we headed out for a birthday dinner at the local steak house.
We're all back at work today, and I'm eating left-over steak for lunch. It's a cold and rainy day today, so nothing going on at the house, but by this weekend the framing should be close to being complete. Exciting times ... so glad we get to be a part of this, and so proud of Ken and our kids. They've worked hard to get their house, and Ken's working hard to build their dream!
Hasta luego ... until then. Mid-Life Cruising!