On our recent trip to Puerto Aventuras,
Mexico
we were on a tight budget. Frugal as always, we didn't want to waste money on luggage fees at the airport. I knew that our SailorBags duffle bag that we won a couple of years ago in a photo contest would be a great carry-on, but we needed one more bag. I'd been wanting the SailorBags backpack for a while now, and thought it would be great to have on our trip. After corresponding with SailorBags, I was able to purchase their backpack at a great price. With the $50 we saved by not bringing anything but carry-on luggage onto the plane, we were able to own a SailorBags backpack ... that's what I'm talkin' about!
The pic below is the winning photo that scored us a SailorBag duffle bag ... good times with friends n sails!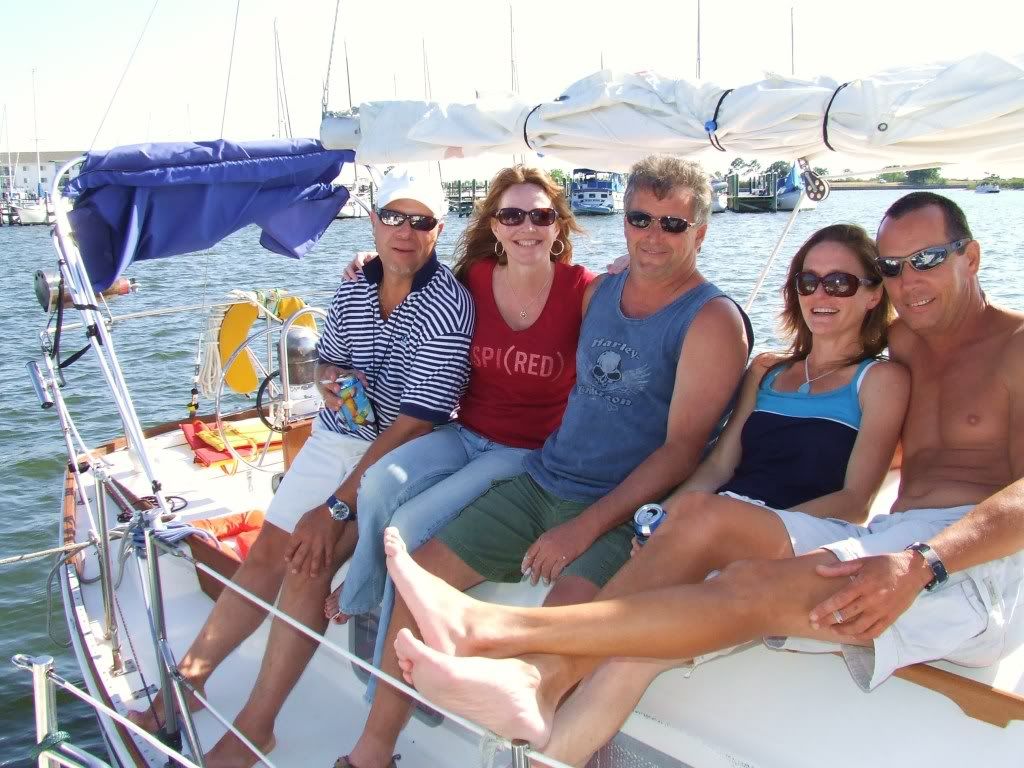 Since Ken and I were planning on wearing nothing but swimsuits and shorts most of the time during our vacation, traveling light wasn't hard to do. The duffel bag and backpack held a lot of stuff, and we were able to bring everything we needed. I carried the backpack on my shoulders while moving through the airports, and even though it was packed with our belongings it was comfortable. The padded straps really helped. Once we were in Mexico, the backpack came in handy at the beach!
I'm so excited to finally have a SailorBag backpack! I know it will be great to have when exploring the islands. Like their other bags, the backpack is made from durable and stain-resistant sailcloth with plastic marine-grade zippers. The backpack also has waterproof lining to keep wet clothes from soaking the dry stuff. The bags are washable, and they come with a lifetime guarantee!
If you're ever wanting a good quality, durable bag for boating, traveling, hiking or sports activities ... I suggest you check out the
SailorBags website
. They have all types of bags, including insulated bags that hold two bottles of wine, and a bag that holds lots of beer ... that's what I want next!
Hasta luego ... until then. Mid-Life Cruising!