A lot has happened since my last post two weeks ago. It's funny how life is ... the last post was about how things haven't changed much in the past two years ...
"Still"
. Since that post a lot has been going on with us. Things have gone from good to bad and back to good in a matter of days. My emotions have been all over the place. Until things are resolved in the next few weeks ... let's just say that things are looking up! No, the house we call "home" hasn't received an offer but we're definitely on the right path to cruising. I'll post more about this soon, but until then here's a bit of what we've been up to lately ...
The weekend before last Ken and I went with our daughter to New Orleans to join the attempt to set the record for the "
World's Largest Crawfish Boil
". It was tough, but somebody had to do it. We each ate a large tray of boiled crawfish (tasted really good) while listening to a live band with a Latin influence. Since Zatarain's was trying to set the record, we got all of this for only $3 bucks a person! There's always something to do in New Orleans that doesn't require much money. It was a great day in "Champion Square", and the record was set by mid-day ... 25,000 lbs of boiled crawfish!
Several flat-bed trailers with hydraulic lifts were lined up with huge baskets and boiling pots.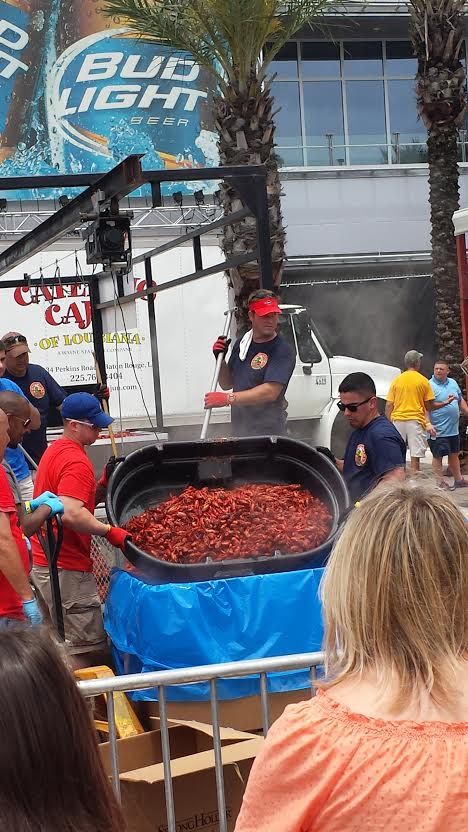 Pinch the tails and suck the heads!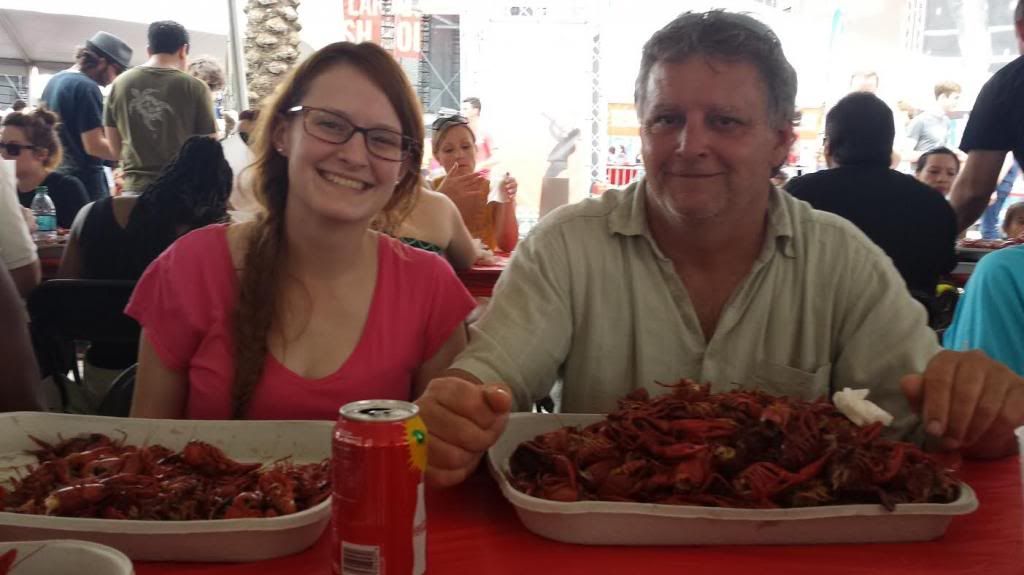 This past weekend was also busy, but that's another post too ... wanna keep 'em short.
Hasta luego ... until then. Mid-Life Cruising!