Halloween is one of my favorite holidays, and it couldn't have come at a better time to break the monotony. The above pic is from the local "
Blue Thong" group
that I'm a member of. These are just a few of the members that showed up for the Halloween party. The ladies on each end are camels, with their "lady humps". They were really happy because it was their day ... "hump day". Am I "spanking the monkey"?! It's always a good time with this group.
Our daughter and her fiancee came into town this past weekend so we could work on cleaning out the barn that they'll be getting married in next April. The owner of the barn and her son met us Saturday morning with coffee, donuts, and a dump trailer. The day was gorgeous and the barn is now empty and looking good. It's gonna be a beautiful wedding!
Later that night the four of us went to a Halloween party that Ken and I have been going to for many years. It's always fun ... a huge bonfire, lots of costumes, music, hayrides, and spirits. Our daughter made a beautiful "Little Mermaid", and she had her handsome prince! I decided to look in my closet and pulled out some of my clothes from my biker days ... instant costume. Ken went as a burned out construction worker ... he went as himself.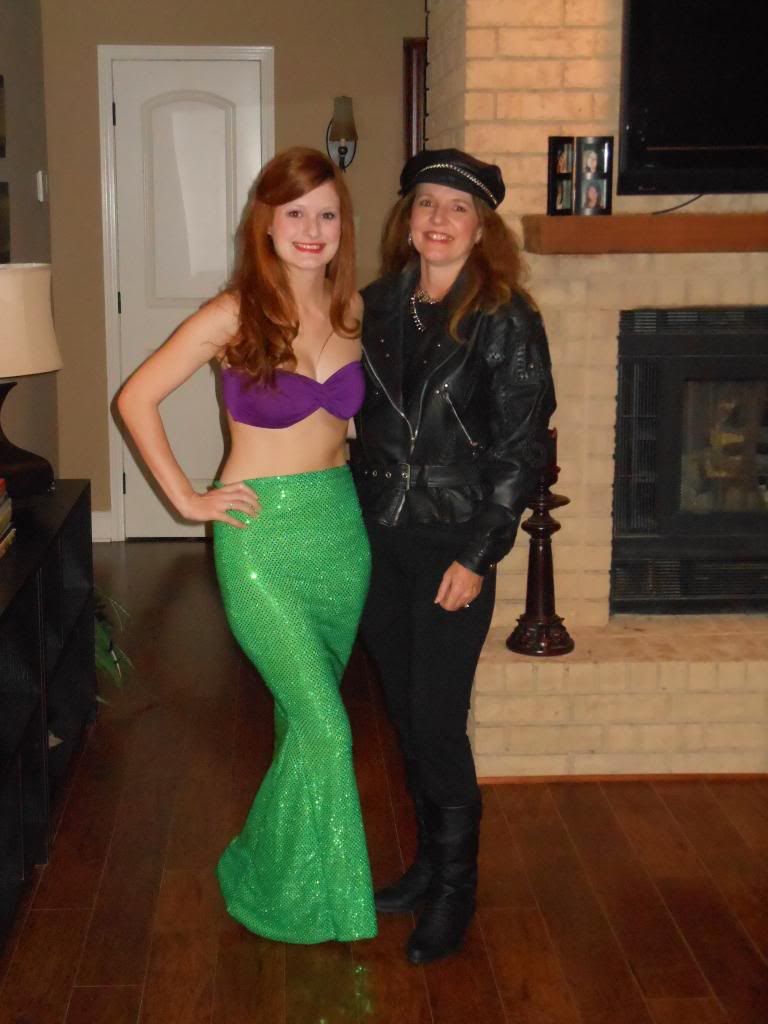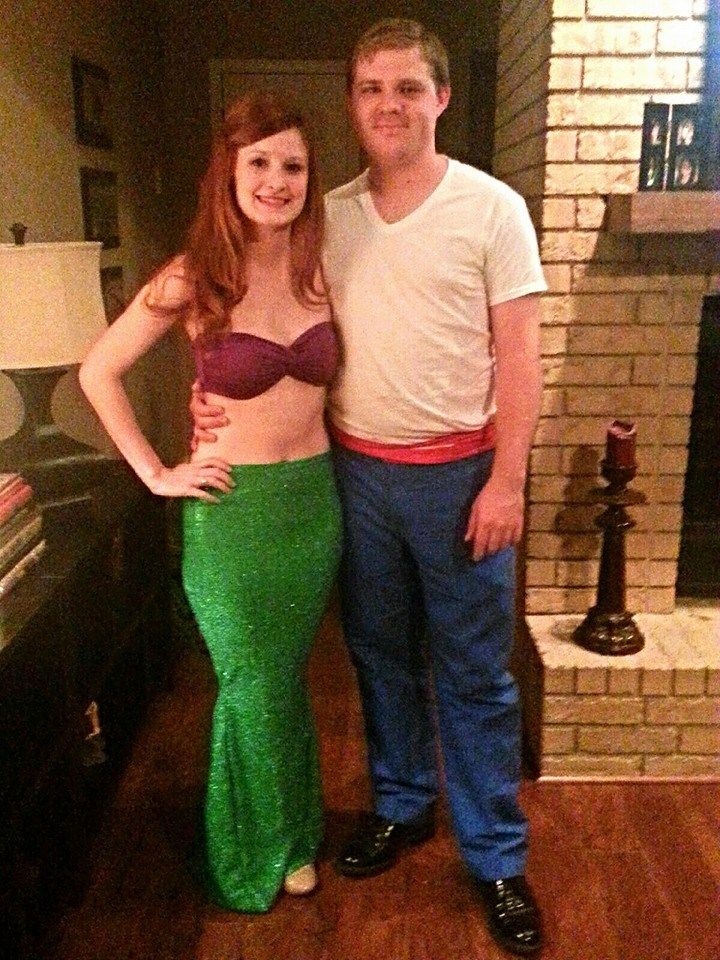 The bonfire is always huge, and our host/friend Pete uses his heavy equipment to "poke the fire".
Our "Duck Dynasty" friends Sabrina and Ricky were there. Ricky's parents have spent many years cruising on a sailboat, and after a few years back as landlubbers ... they're looking to sell everything and buy another boat. Sabrina and Ricky have joined his parents in the past and have a lot of great sailing experience. I told our daughter that it will be cool to have cruising parents, just like Ricky does. I think she's getting used to the idea. We're looking forward to meeting Ricky's parents next month when they're in town for a visit.
The party is held at our friend's house, which is on a few acres. In fact, we parked our travel trailer on Pete and Cindy's property for about a week after Katrina. We were one of a few trailers that were welcomed after the storm ... good people. Anyway, Pete pulls us around his property with his tractor on a hayride. The hayrides are my favorite part, and they get crazier as the night goes on. I lost my hat along the way, but at least nobody fell off ... or into the pond.
As the party thinned out, we headed to the back of the property to check out Pete's dragster. Pete lifted me into the seat (don't wanna scratch anything) and started the engine. As he revved it up ... what an adrenaline rush! The whole thing shook and I could feel the power rumbling underneath me. I'm used to riding a motorcycle, but this was a whole other level. Pete asked that I don't touch anything ... no problem. Although I did have that green button staring at me, daring me to push it. Our daughter was lifted into the seat too, and Pete actually let her rev the engine on her own. I guess he didn't trust me. The guys checked it out, but they weren't invited for a seat. Sometimes it's nice to be a girl!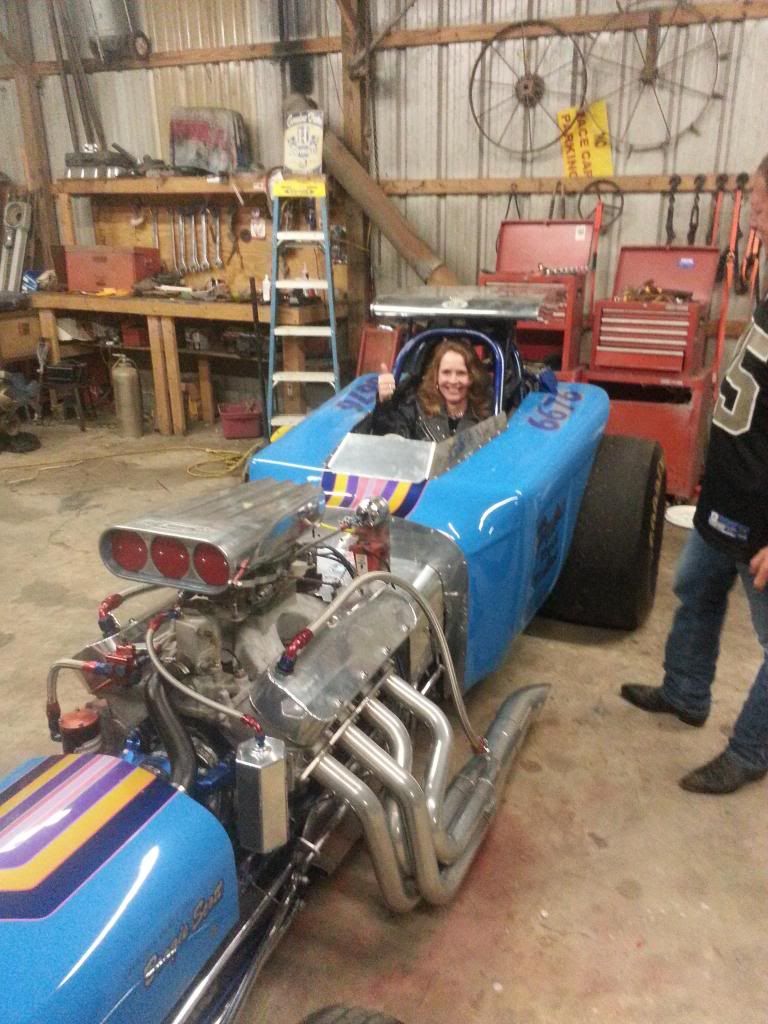 Hasta luego ... until then. Mid-Life Cruising!