Super Bowl numbers on Mississippi River barge
Super Bowl and house repairs barely leave any time to keep up with our blog! The day before the big game, Ken and our friend Judy went to New Orleans to take part in the Super Bowl fun. After all, this is a rare opportunity that people pay a fortune to be a part of. We live just 20 minutes away, so we couldn't resist. The weather was perfect, and once again our city made us proud. We wore our black and gold for our Saints, and we saw a lot of purple from the Ravens fans. The 49er's red ... not so much.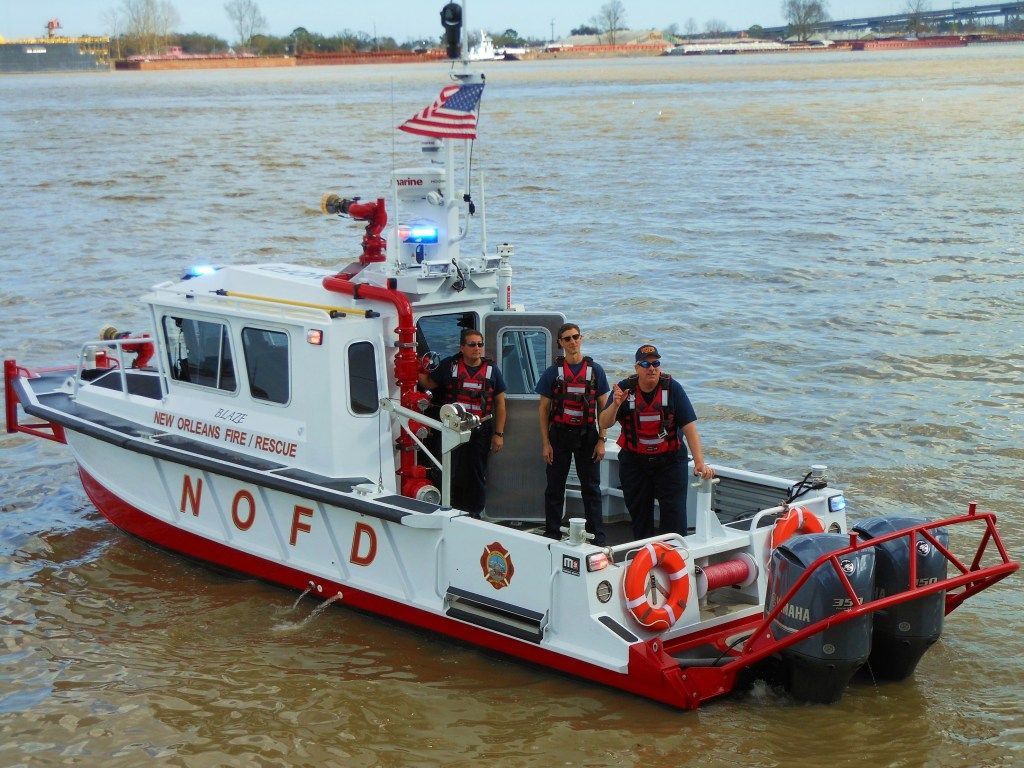 Love our NOFD ... my dad retired from there.
Entrance to Super Bowl Boulevard on the Mississippi RiverWalk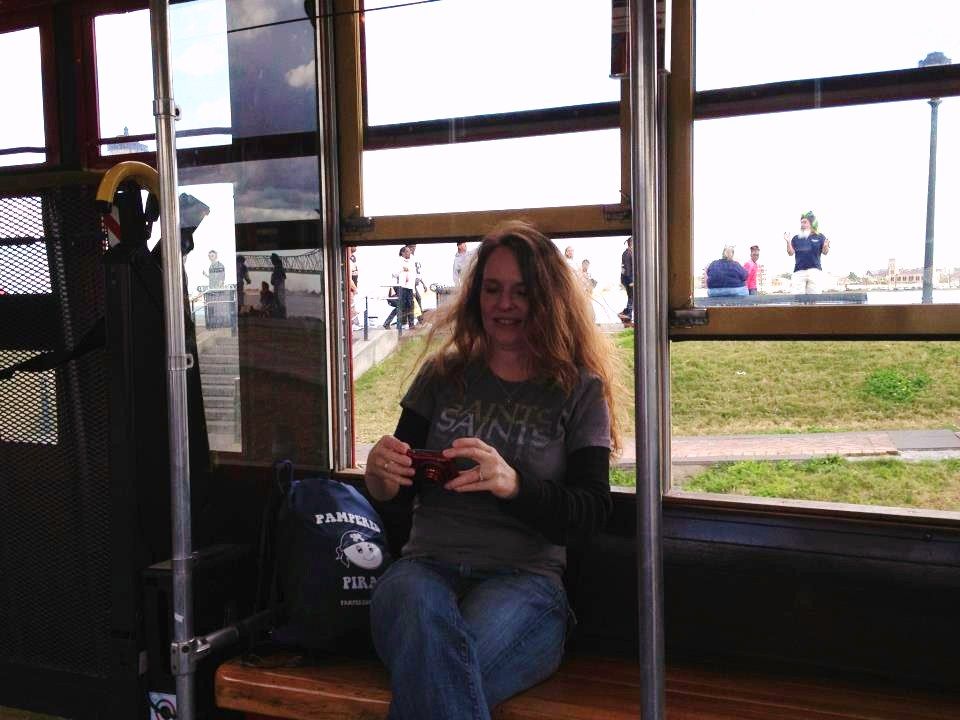 We grabbed a street car and headed to our favorite watering hole ... Port of Call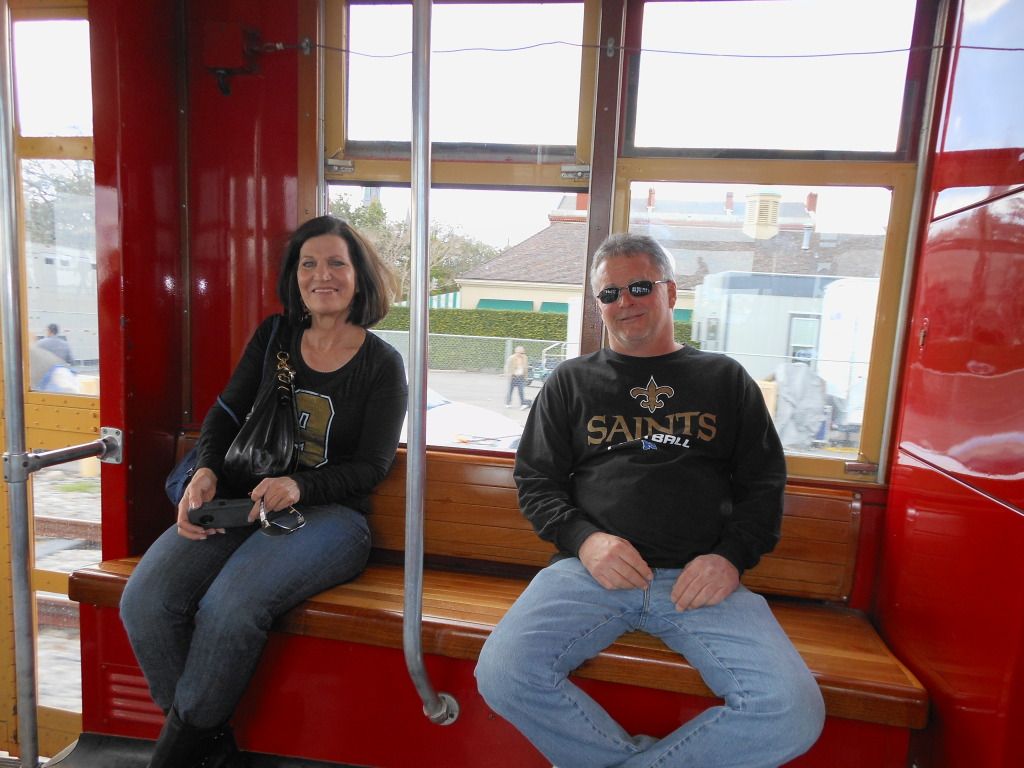 Don't they look like they need a drink in their hand?!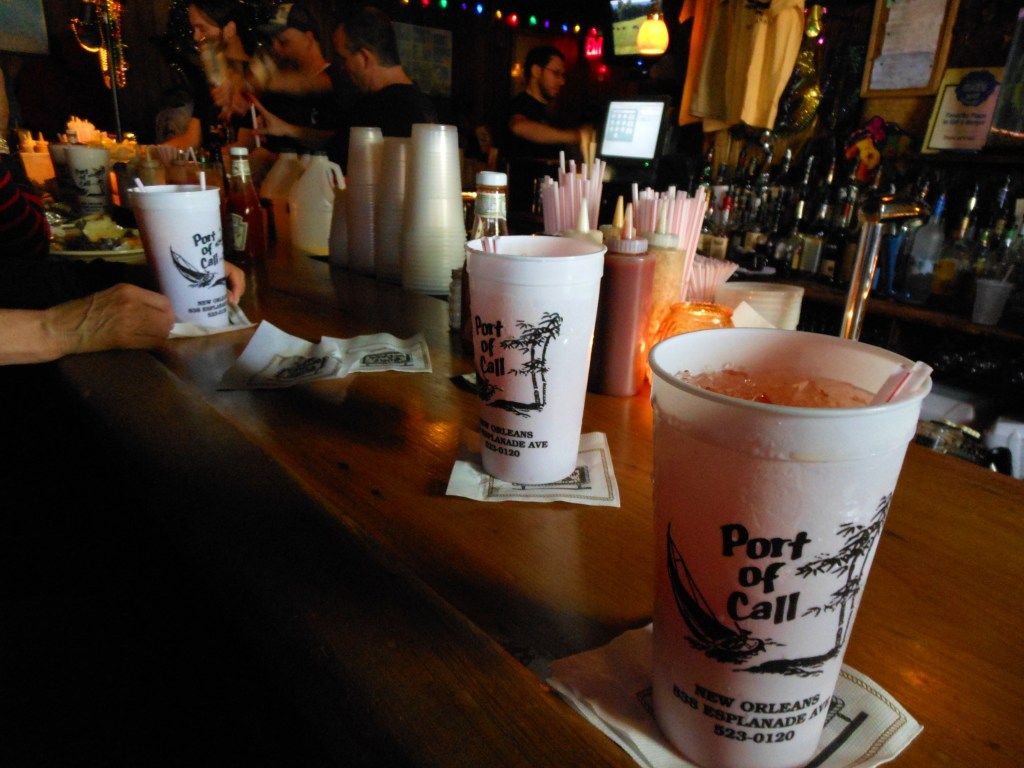 Forget those nasty hurricanes ... the "Monsoon" is the best! This is where the locals go.
Is it the Monsoon or are things getting a little blurry?
We grabbed a dollar and cast our vote for the winning team!
We walked around Bourbon Street and mingled with the fans for a while, which really is a lot of fun. Like always, there were so many people smiling, laughing and having a great time. We eventually made our way back to the RiverWalk for some live music. The Super Bowl numbers were lit up, and I should have taken some pictures. But, I was too busy devouring a Cochon de Lait po-boy ... so good after a day of drinking! Before we knew it, we were headed home. We hated to leave, but at least we can come back soon.
Sunday was a big day too! We met our daughter and her boyfriend for a birthday lunch ... our baby girl turned 21! She's grown way too fast, but she's turned into a beautiful, intelligent and independent woman. We couldn't ask for anything more, and we are truly thankful.
By game time, we were ready to be on our own sofa to watch the game. Boy, what a game it was! I love it when it's close and you're sitting on the edge of your seat ... all the way till the end.
This week we're squeezing in some painting at our rental between work and then ... Mardi Gras? It's hard to get anything done when you live in New Orleans! We've gotten pretty good at juggling work and play.
Hasta luego ... until then. Mid-Life Cruising!