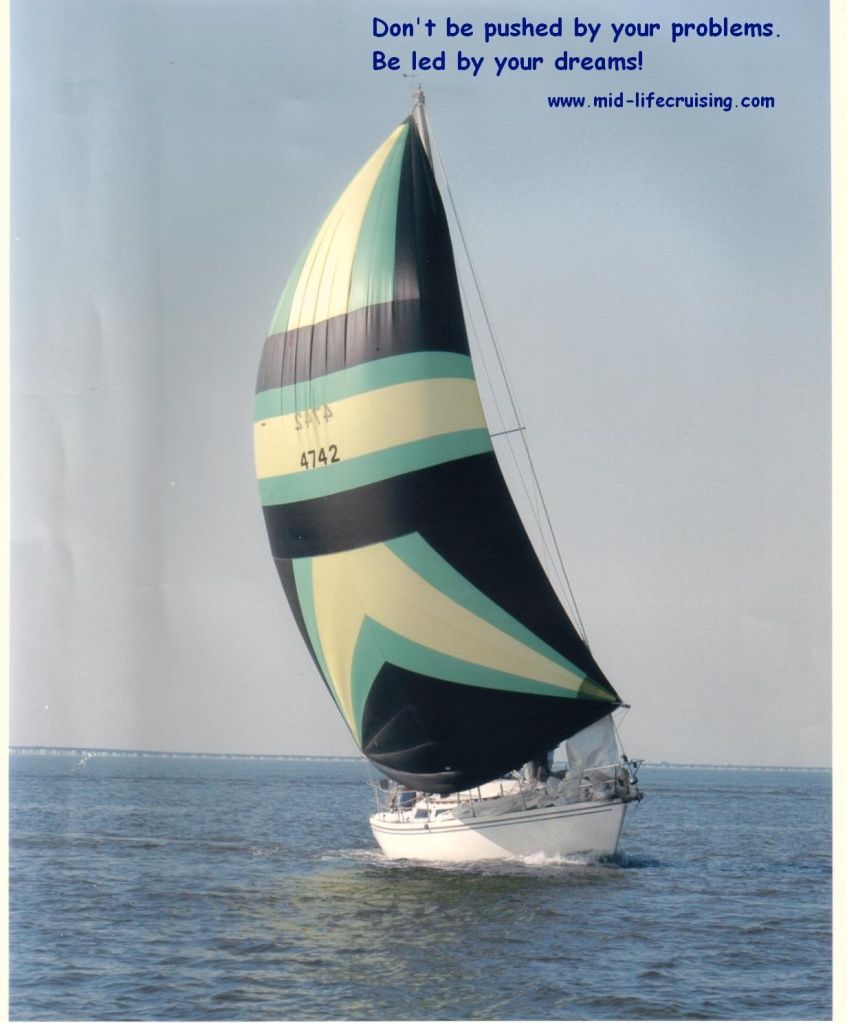 Nirvana ... leading the way!
Our last post addressed the struggles that Ken and I seem to keep facing in attaining our dream of cruising. Although I write about these things, we're not depressed or even thinking of calling it quits! We often feel overwhelmed and tired, but our dream continues to pull us through.
I think we'd all be doomed if we had no goals in life. It's what keeps us going through the rough patches. Heck, if we didn't have cruising plans for our future I probably would be depressed! Knowing that we are working towards a change really motivates us. There is a light at the end of the tunnel!
I love the quote above ... While our problems may slow us down, they won't be our anchor. We're following our dreams!
Hasta luego ... until then. Mid-Life Cruising!