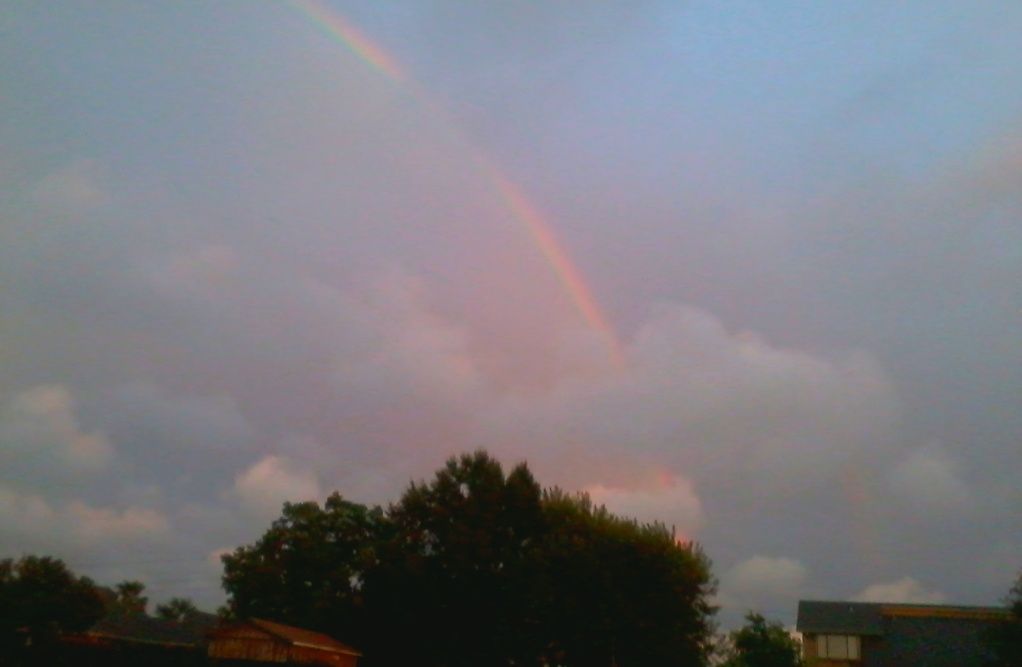 The reward after the storm!
With all the drama of the past two weeks thanks to Hurricane Isaac, Ken and I had some "down time" this past weekend. If you read my
last post
, you know that we were a little blue and needed a break!
We didn't do too much this past weekend ... went grocery shopping, watched a couple of football games on television, and did a little grilling on the barbecue Sunday afternoon. How much work did we do on the hurricane damage to our house? Absolutely none ... and we're okay with that!
After a good rain on Saturday afternoon, we were treated to the above rainbow. Even better, the rain brought a cool front ... making for an absolutely gorgeous day on Sunday. Low humidity, plenty of sunshine and blue skies!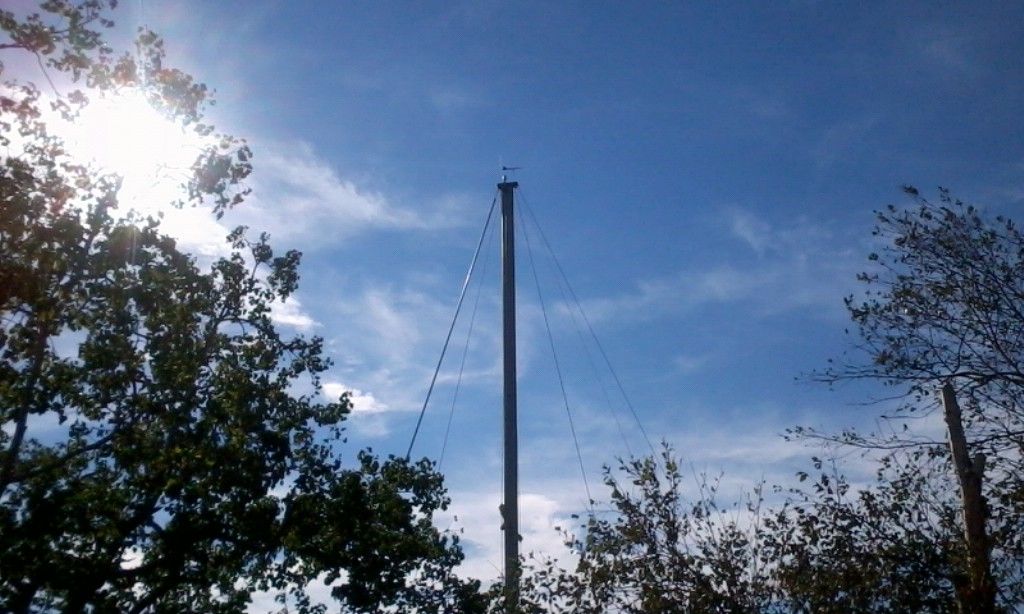 While sitting outside Sunday afternoon enjoying the day, I couldn't help but think that I probably wouldn't appreciate it as much if it were a daily occurrence. Just like the rainbow and cool front after the storm, life is a mix of great things and not-so-great things. When we achieve our goal of cruising, the challenges in getting there will make it that much sweeter!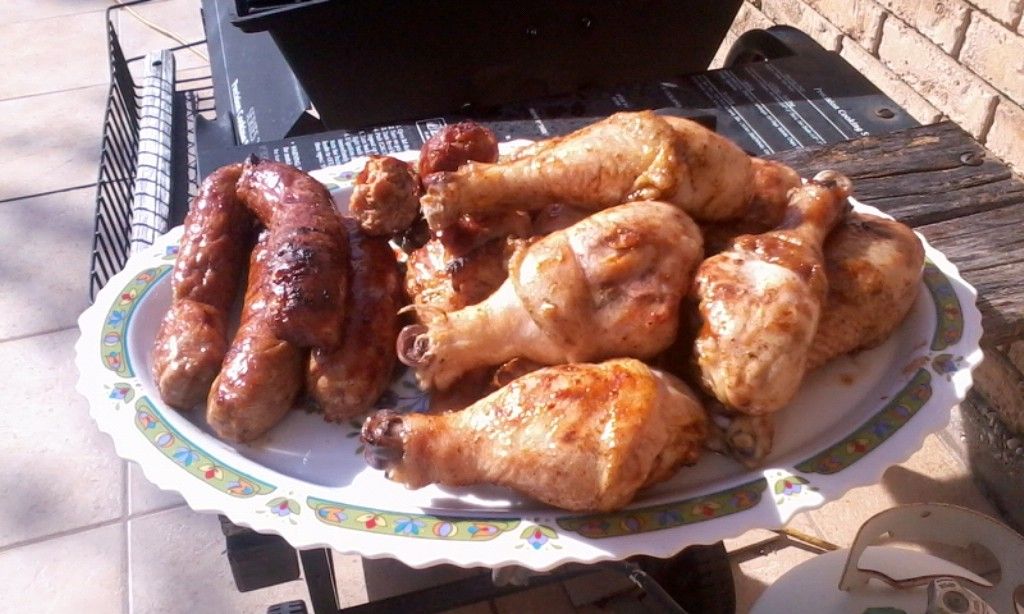 After eating our fill of cajun sausage and chicken, Ken made some jambalaya with the leftovers. I don't have to cook tonight!
I love the above quote from Zig Ziglar. We're keeping our eyes on the prize!
Hasta luego ... until then. Mid-Life Cruising!