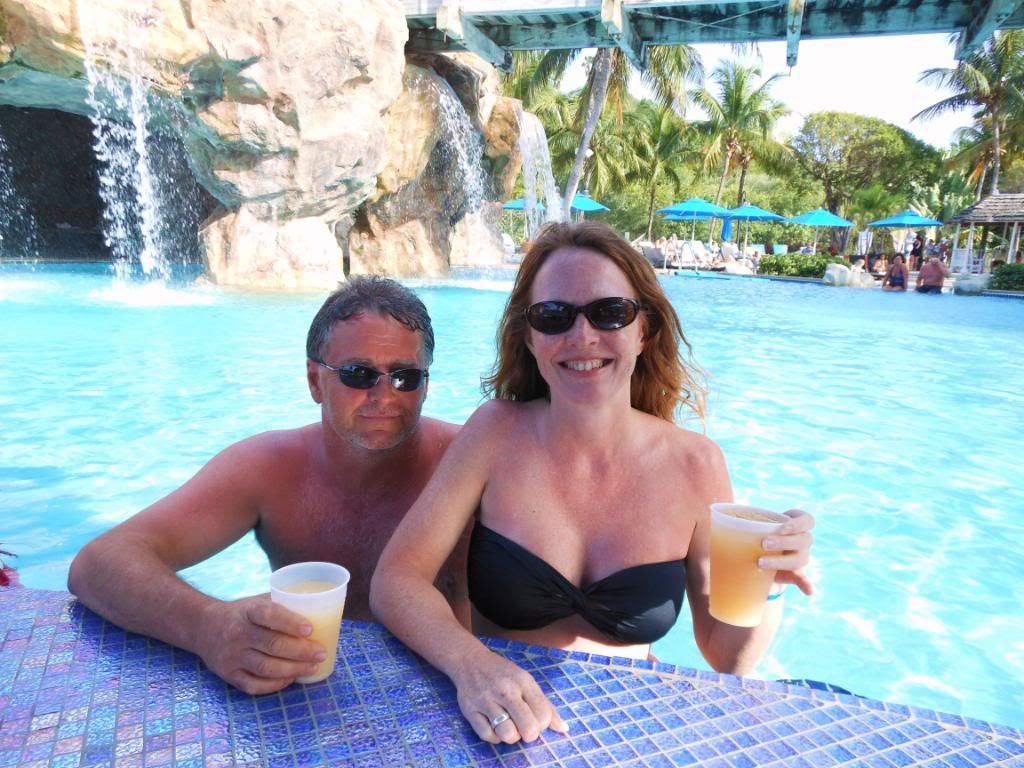 "Moonlight Sail" at the pool bar!
No, Ken and I didn't take Nirvana out last night! Although we'd love to take her out for a sail under the moon, we've only experienced the liquid version so far!
During our
Virgin Islands trip
this past April, Ken and I were turned on to a new drink at the Sugar Bay Resort. The drink was called a "Moonlight Sail", and it even though it was full of alcohol it tasted great and went down easy ... maybe too easy!
After a day of exploring the islands, Ken and I enjoyed cooling off and chillin' out at the resort's pool bar. It had a great view of the beach and was a fun place to hang out. I thought I'd share the recipe for our new favorite drink, so here it goes:
MOONLIGHT SAIL
Raspberry Rum (or Peach) - 1oz
Coconut Rum - 1 oz
Vodka - 1oz
Amaretto - 1/2oz
Pineapple/Orange Juice
Mix the four "poisons" together to taste, add some pineapple/orange juice and enjoy!

Man, I wish we were back at that pool bar sippin' on a Moonlight Sail! I miss the islands already!
Hasta luego ... until then. Mid-Life Cruising!