Meatloaf and Patty singing the infamous "Dashboard Lights"
Ken's birthday was this past weekend, so I gave him Meatloaf for his birthday! No, not the food (although I have a great recipe) ... the band! About 8 years ago we saw Meatloaf in concert and it was great! So, when I saw that Meatloaf was coming to a nearby Mississippi Gulf Coast casino around Ken's birthday I bought some tickets.
The new Margaritaville Casino was nearby, so before the concert Ken and I made a visit to Jimmy Buffett's new place. While we're not "high rollers", Ken and I enjoy playing $5 blackjack. We quickly took a seat at a table and were immediately approached by the pit boss. He was a great guy and in just a few minutes we had a $30 comp to the restaurant ... nice! After about an hour and a half of playing cards and drinking free Landsharks, it was time to move on the restaurant's bar to use our comp for more Landshark and a huge pile of nachos! We were starting out Ken's birthday night pretty good ... free beer, free food, and we each won at the blackjack table. Ken won $15 and I won $75 ... enough to cover our concert tickets!
Loved the decor ... check out the pineapple chandelier!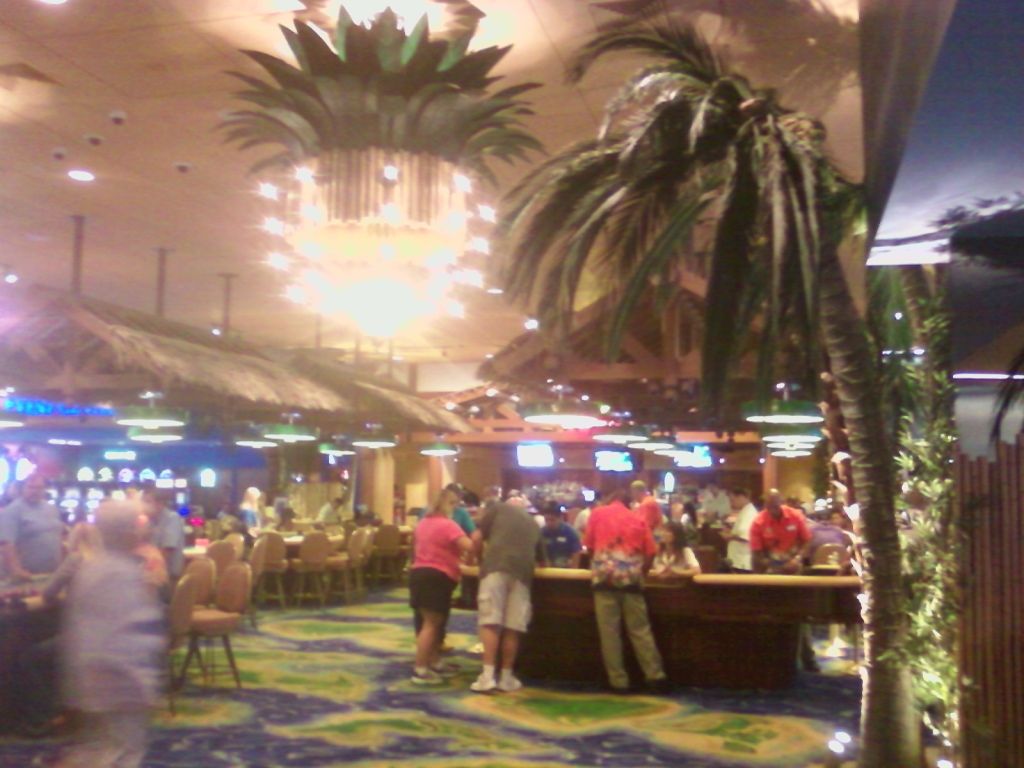 Enjoying a Landshark at the restaurant bar ... it looked like something from the Flintstones!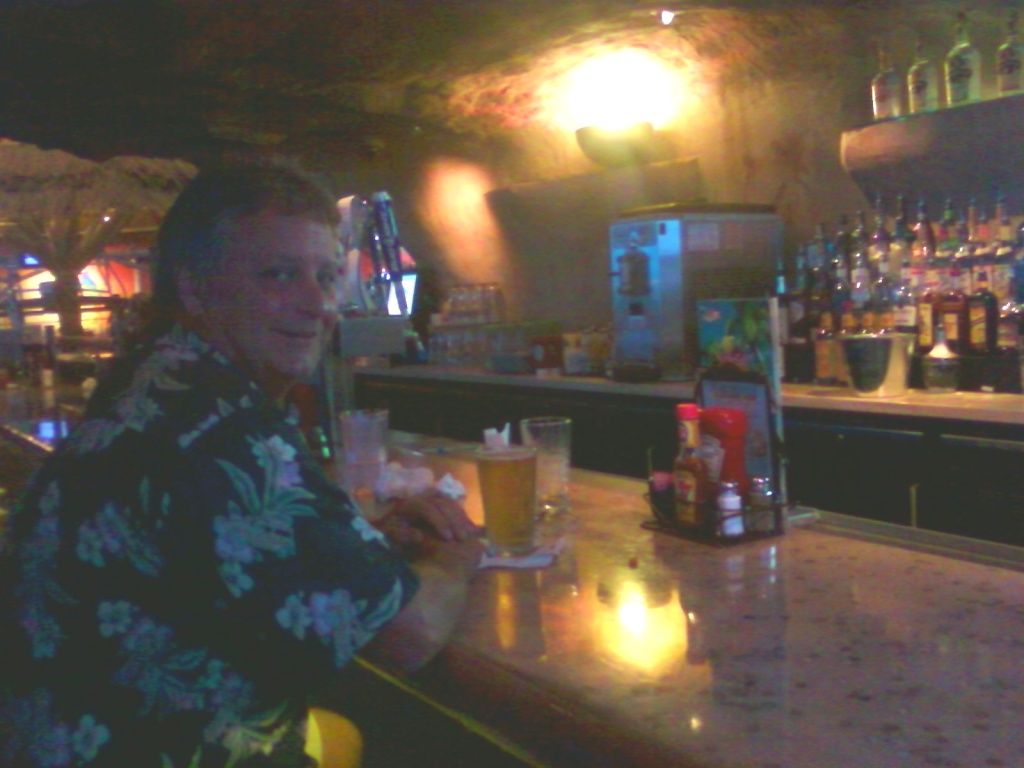 The restaurant is pretty cool, with Jimmy Buffett videos and music!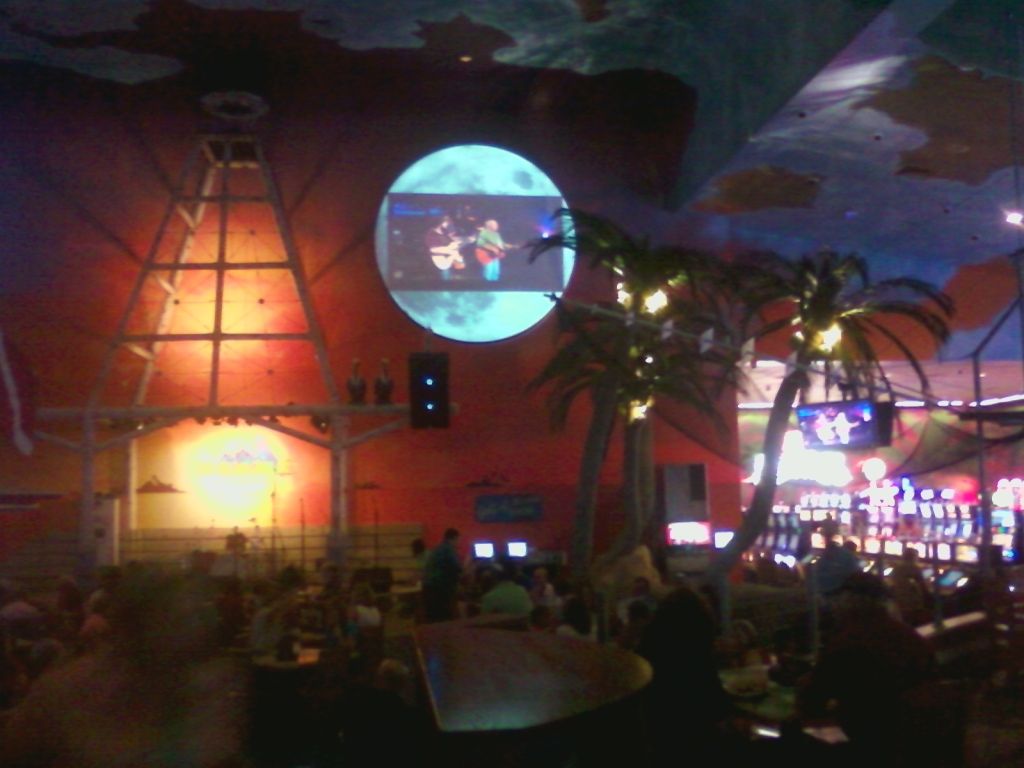 All those Landsharks required a trip to the bathroom ... the prettiest bathroom wall I've seen!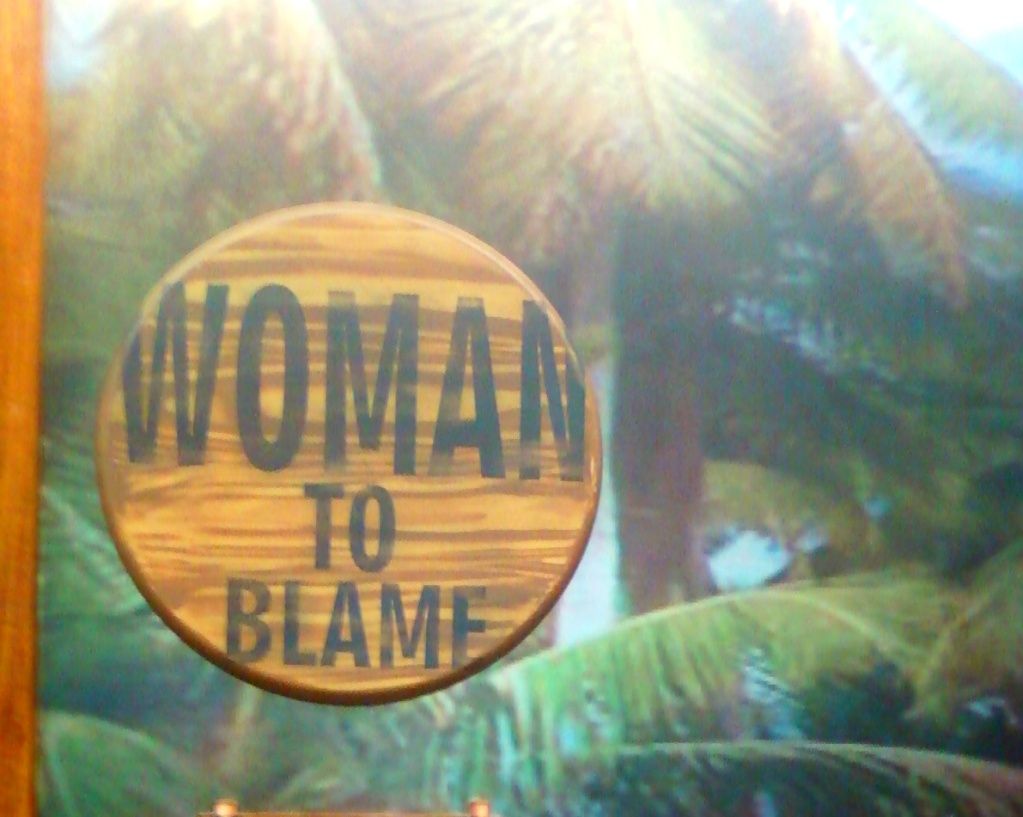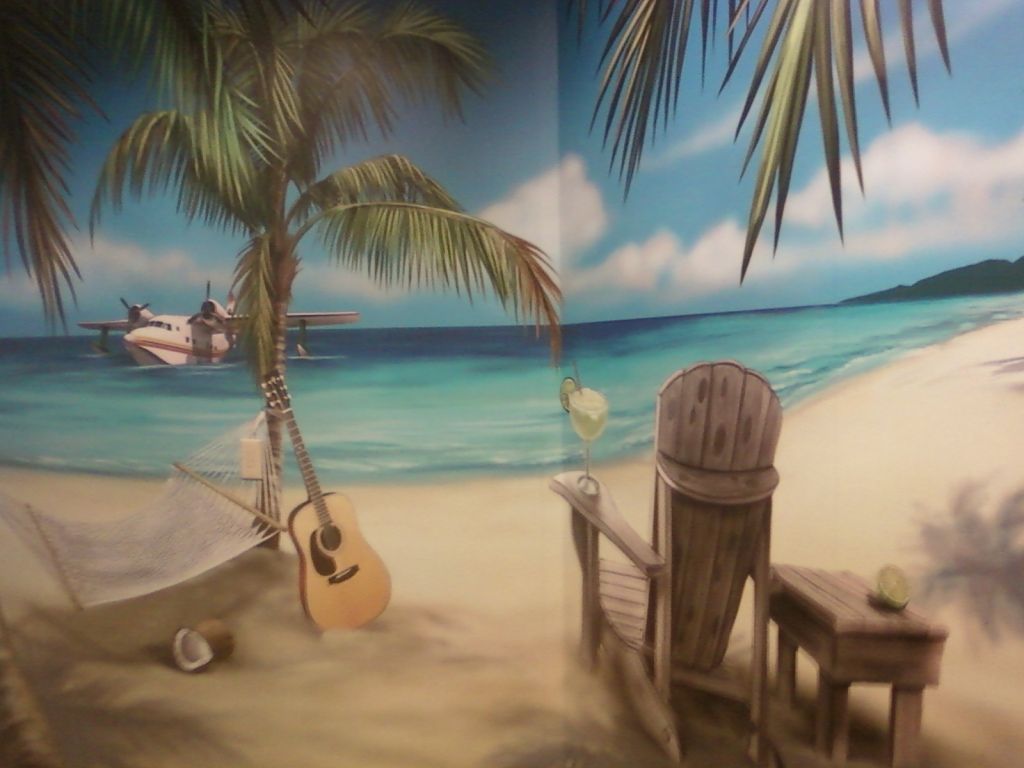 As the sun set, the bay's bridge lights made some pretty scenery. We were wishing that our sailboat was docked in the marina!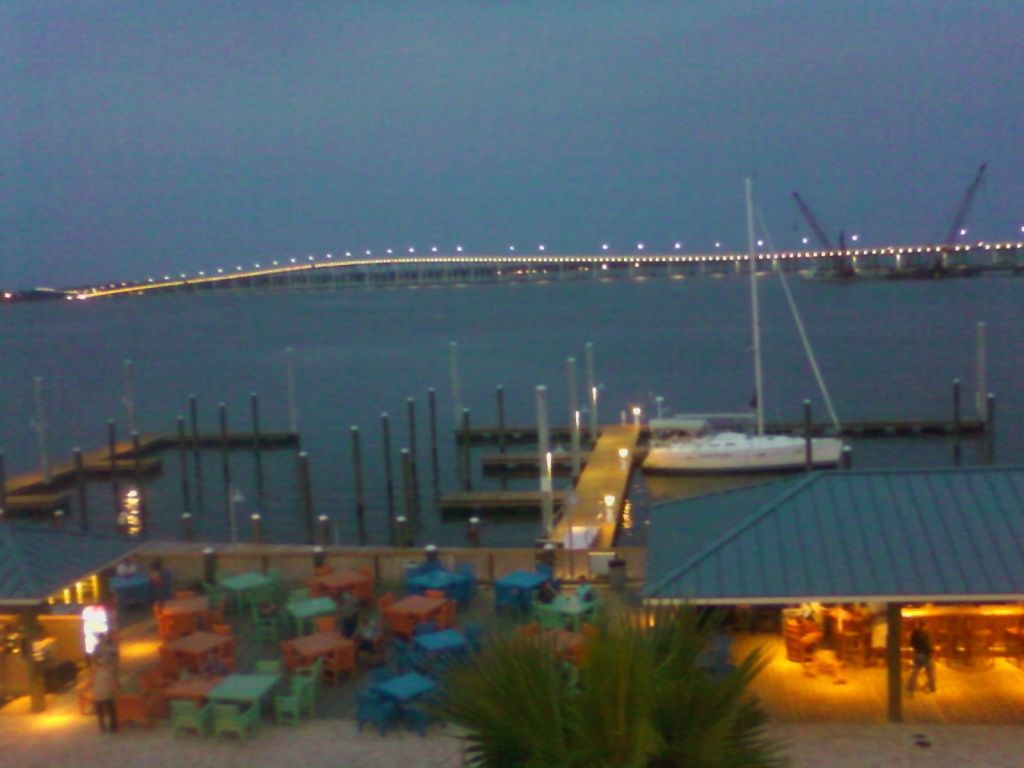 After stuffing ourselves with nachos and beer, we made our way to the concert. We had great seats! I have to admit that Meatloaf himself no longer has the voice he had 8 years ago. His band pulled him through the show. His voice quivered and he just couldn't sing anymore ... kinda sad. However, Meatloaf puts on a great show, and his band is full of talent. The piano player, saxophone player, guitarists ... all were amazing. Patty, the female vocalist, still has the same great voice that she had the last time we saw her. We're not usually fans of female singers, but this woman has such an awesome voice! She sang almost the entire show, and she really puts a lot of energy into her performance.
At the end of the show the band shot t-shirts into the audience, and as Lady Luck would have it ... I caught one! It fits Ken ... a great way to end the night.
It's not too often that we can go to a concert, play blackjack, drink beers, eat nachos and bring home a concert t-shirt ... all for free! Needless to say, we had a great time. It's always better when you win!
Hasta luego ... until then. Mid-Life Cruising!