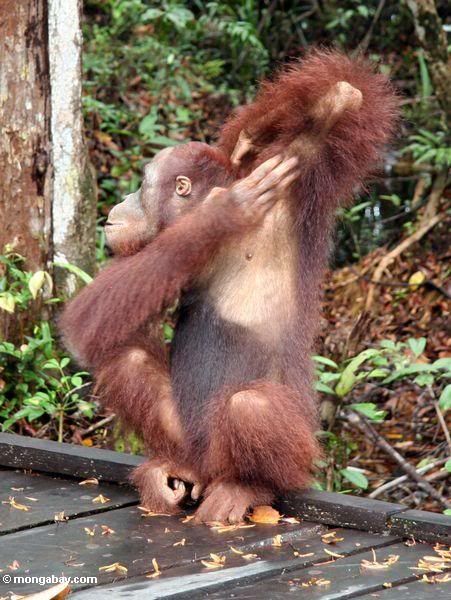 Photo courtesy of mongobay.com
Ken and I have a 7-year itch ... but I'm not talking about our marriage! We've been "itching" for a new chapter in our lives. It occurred to me while
working on our house
last week that this August will make seven years of constant renovations and financial strain. No wonder we're dying to scratch that itch!
During the month of June in 2005, Ken and I were doing well in our businesses and life was good. Two months later, Hurricane Katrina hit! Immediately after the storm passed, we were busy renovating our home and our rentals. About a year later, the rentals were occupied and our home was back to normal. We had about one month of calm before we purchased the home we are currently living in, which was gutted. The house sat for about a year while we tried to fit renovations in with work, but we didn't accomplish much on the house. We then moved into the house (end of 2007), which was still gutted ... no flooring, no cabinets, no kitchen. About a year later (end of 2008) we had completed enough of the home's renovations to live comfortably ... so we took a break for a while.. However, there was no break to be had because it seemed we had a revolving door of deadbeat tenants. We've been constantly supplementing the rent that we were stuck with, repairing their damage, and looking for new (and better) tenants. Dare I say it ... we THINK we finally have some good ones!
After almost seven years, we're finally getting close to that point of having our home renovations complete! We are so excited to see progress on our home, and we should be finished with the renovations in a few more weeks. We're ready to start a new chapter in our life ... cruising on our sailboat. Heck, we think we've earned it!
Hasta luego ... until then. Mid-Life Cruising!