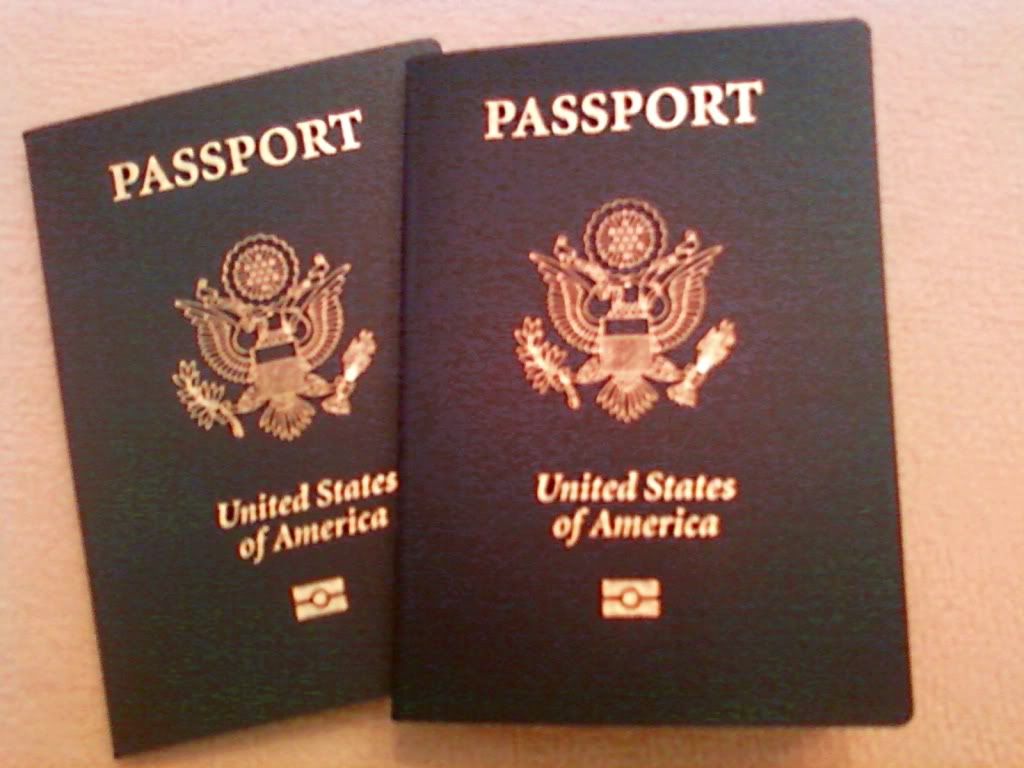 We're Official Now!
Saturday's mail had a pleasant surprise in it ... our passports! This is an exciting time for us, because our passports represent our future ... we're going places! The first destination in our passport books ... Jost Van Dyke in the British Virgin Islands! We hoped that our passports would arrive before our vacation to St. Thomas, because the BVI's are just a short ferry ride away. Now we include the British Virgin Islands in our vacation to the US Virgin Islands and we're so excited! We can't wait to visit Foxy's (and maybe meet the legend), have a Painkiller at The Soggy Dollar, and soak in the Bubbly Pool ... all of these things are on Jost Van Dyke and wouldn't be possible to visit without our little navy book.
These passport books are a first for the both of us, and this book allows us to "pass without delay or hindrance" ... hmmm. I don't know about the "pass without delay" part, but at least we can "pass". I was surprised to find a bunch of really great quotes in this little book. I had no idea! Here are a couple:
"The cause of freedom is not the cause of a race or a sect, a party or a class - it is the cause of humankind, the very birthright of humanity". Anna Julia Cooper
"We send thanks to all the Animal life in the world. They have many things to teach us as people. We are glad they are still here and we hope it will always be so". Excerpt from the Thanksgiving Address, Mohawk version
We felt like Steve Martin in the movie, "The Jerk". Do you remember how excited Steve Martin was when he saw his name in the phone book?! He was somebody important damn it! Okay, we weren't that excited but we love that movie and thought about that hilarious scene ... so here it is for your viewing enjoyment.
Things are gonna start happening to us now! Hasta luego ... until then. Mid-Life Cruising!