After Ken worked 12 of the past 14 days, with only Sundays off, he and I were ready for an escape! Even more, we were ready to escape with Nirvana. I can't remember the last time we took her out, but I'm guessing it's been a few months ... maybe even last year?!
The weather was a little cool and windy, and the lake had quite a chop, so we just motored around the canals of our neighborhood and enjoyed being out in the sunshine. About two weeks ago we hired a diver to clean Nirvana's bottom, as well as the prop. He only charges $30 per month, so I think we'll be calling him again. We were pleased to find that Nirvana was moving better than the last time we took her out. She must have been slowed down with all the bottom gunk on her before!
We came across a few guys sailing these cute little boats. They were really moving! These boats weren't on the lake, but in a little inlet. The inlet was a little choppy, but nothing like the lake.
After an hour or two, we parked Nirvana in our backyard but we weren't ready to end our time with her. So, we kept the tunes playing and made ourselves comfortable in the cockpit. Aaahhh!
A little while later some friends stopped by on their sailboat. They had gone out on the lake and battled the wind for a while.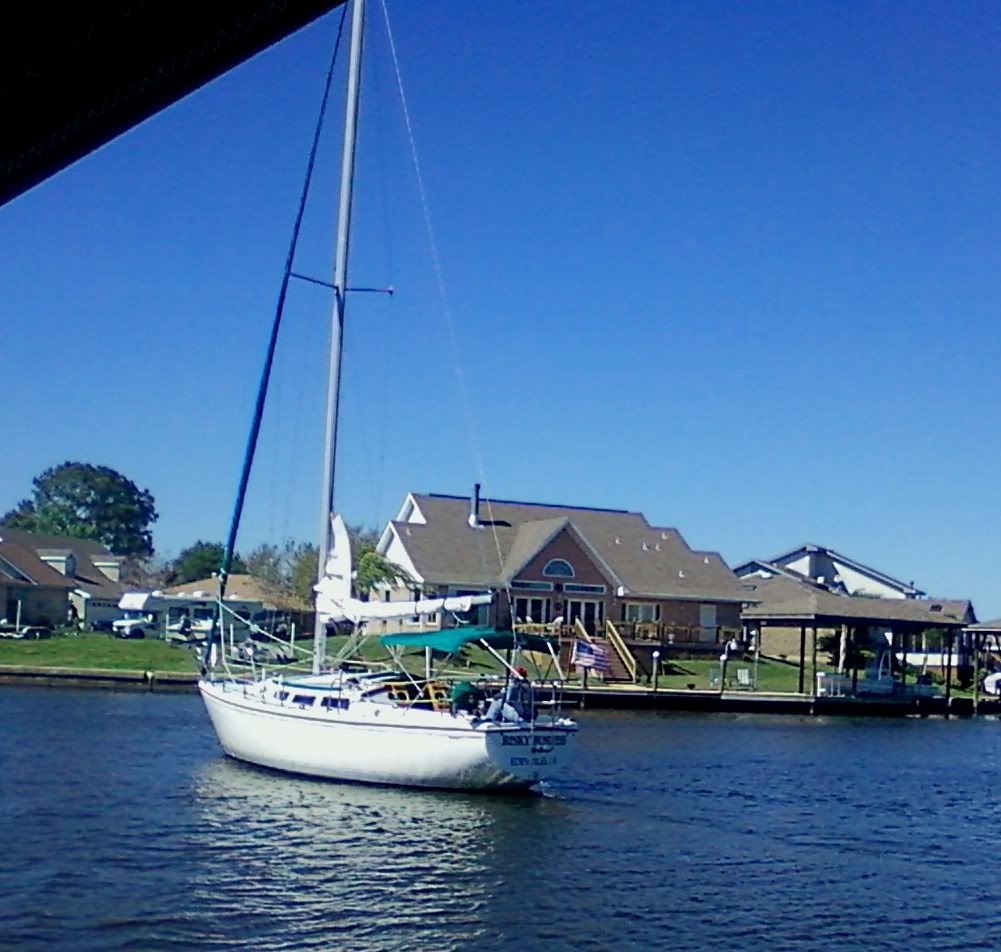 Our friends thought this Catalina 30, Risky Business, was us on the lake. It's our twin!
Hasta luego ... until then. Mid-Life Cruising!