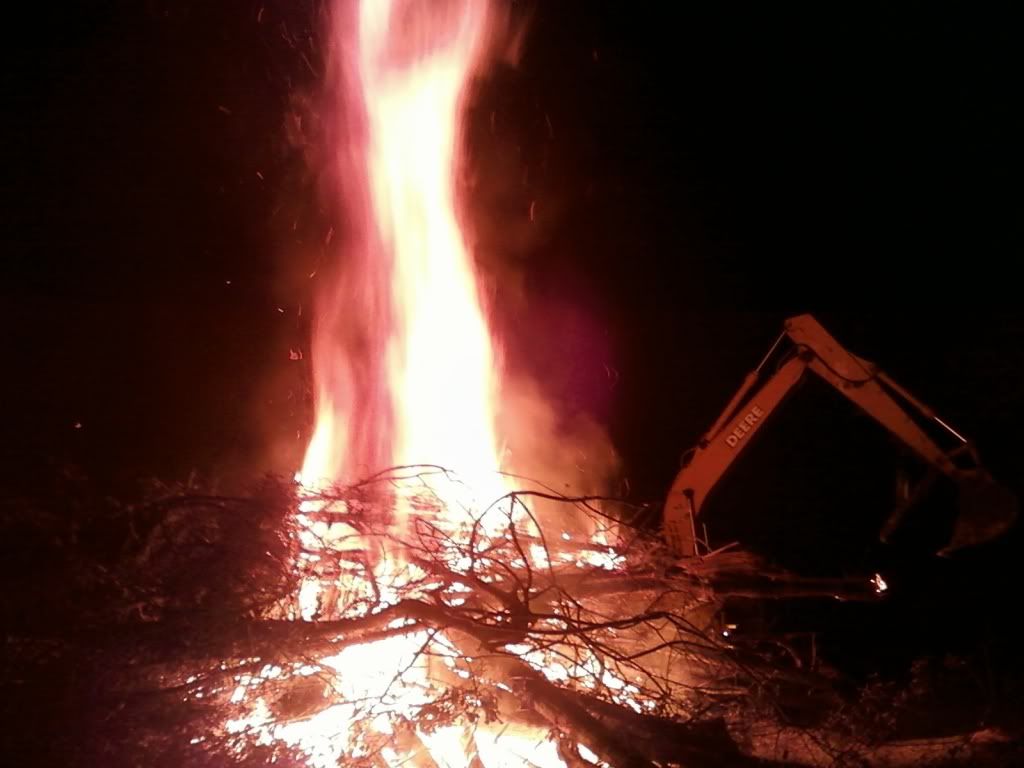 We don't use a poker ... we use a track-hoe in the South!
This past weekend was full of Halloween celebrations, and Ken and I chose to go to a friend's place that always has a great Halloween party. These folks do it right ... with spooky decorations, a DJ, hayrides and a huge bonfire. I love Halloween!
A couple of nights before I joined my "Blue Thong" girls for a Halloween movie night. We watched "Death Becomes Her", which wasn't scary but a fun movie to watch. I forgot that Bruce Willis played as Meryl Streep's nerdy husband!
Since our little girl is all grown up and in college, we didn't have anybody to take trick-or-treating. (Although I must admit a few years ago a friend and I dressed up as ghosts and went trick-or-treating. We had a blast acting like a kid again)! Ken and I really miss walking around the neighborhood amongst all the little goblins, so we walked around our neighborhood last night and took in the sights. We would have stayed home and given out candy, but since our street is towards the back of the subdivision it's pretty dead. In fact, our first Halloween in this home we dressed in costumes, set up our chairs and candy, and awaited all the little trick-or-treaters. The only person that came by was a man with his two dressed up dogs. We were pretty disappointed, so we packed up and headed to the French Quarter that night .. a good option!
We had hoped to squeeze in some sailing this past weekend, but Saturday was too windy and Sunday wound up turning into a day of recuperation ... good times!
Hasta luego ... until then. Mid-Life Cruising!