Madisonville Wooden Boat Festival
Last week passed without a post about what we've been doing lately. Between work, computer problems, and fun-filled weekends time has just gotten away from me. So, I'm catching up and mentioning some of the fun things we've been up to over the past two weekends. We're exhausted!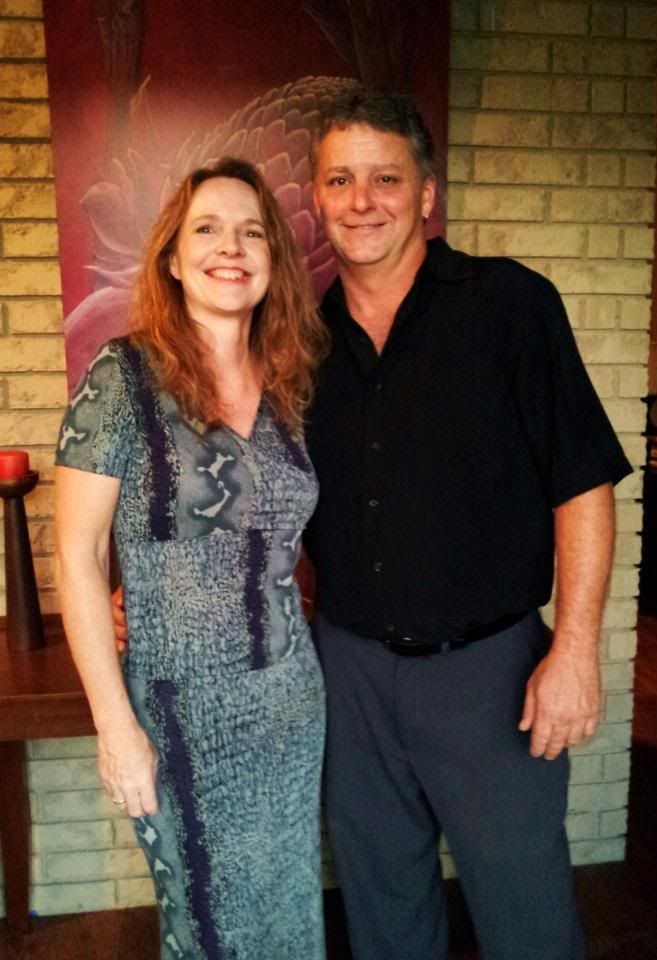 The night before the boat fest (Friday night) we got dressed up (a rare thing) and attended an awesome engagement party in the French Quarter. This party was like most wedding receptions with live music, a wedding cake wrapped in rhinestones, open bar, and plenty of great food including a sushi bar, filet mignon, and lots of Louisiana seafood. Needless to say we had a great time.
This past weekend started with a Friday night dinner with two of my girlfriends that I met through the
Blue Thong Society
. One of the girls sold her house that day and I was her agent, so we thought it was a good reason to celebrate.
The following morning I woke up early and headed to New Orleans with a group of women to walk for breast cancer. It was great to see how many people turned out for such an important event. There were also a lot of guys and plenty of people dressed up in crazy pink outfits. The weather was perfect and we were enjoying the 3 mile walk so we decided to walk about another 6 miles to the French Quarter for lunch. I got home just in time for a quick nap and shower before attending a campaign party with Ken, our daughter, and her boyfriend (who's dad was running and won)!
We were up early again the next morning (Sunday) for a 3 hour drive to Angola ... Louisiana's State Prison. No, Ken wasn't becoming an inmate and we weren't visiting anyone. We were actually attending one of my favorite events, the Angola Prison Rodeo. This rodeo is held every Sunday in October and it is the largest prison rodeo in the United States. It's been around for over 40 years, so it's a huge event. This was the second time we've attended the rodeo, and it was just as fun as the first time. NOTE: No cameras are allowed, so I did not take these pictures but these are really good and really accurate!
Before we viewed the crafts and watched the rodeo, we were treated to an outdoor buffet at the warden's ranch house. Us ... at the warden's ranch house?! Well, we were with our daughter, her boyfriend and his family, who know the warden. So, we were all welcome to lunch. The house is located on the prison grounds, which are absolutely beautiful! The grounds are huge and consists of rolling hills, lakes, a golf course, and fresh flowers everywhere. You feel like you're on a resort! For the fall season, there were fall-colored flowers and pumpkins decorating the roads. Who would think a prison would be so pretty?! Every now and then we'd drive past an area with layers of barbed wire and prison housing. The ranch house was nice, and we actually met a trustee who was such a nice guy. We were told later that over 30 years ago he killed his girlfriend and cut her head off ... wow!
After eating we drove over to the arena for the rodeo. Basically the event consists of prisoners that are in jail for a long time for a violent offense, such as murder or rape. Some of the prisoners participate in the dangerous rodeo events, while others are selling crafts that they have made throughout the year. The crafts are amazing and consists of wooden rocking chairs, leather goods, jewelry, paintings, etc. I bought a pair of silver fleur de lis earrings from a guy named Joel, who was behind a tall chained link fence. The crafts and visitors are on one side of the fence, and the prisoners are on the other side. Joel appeared to be in his late 20's, and he was polite and professional. I wondered what he had done to be in prison at such a young age.
We had great seats ... right above the prisoners and with a great view!
After we viewed the crafts it was time for the rodeo. Every event at this rodeo keeps you sitting on the edge of your seat! The events are dangerous and the inmates are trying to win a monetary prize, so they are willing to do things that we'd never do. I guess they figure they don't have much to lose. Some of the events are wild horse riding, bull riding, wild cow milking, and calf flipping. My favorites are Convict Poker, Pinball, and "Guts n Glory".
Convict Poker
consists of four inmates sitting at a table placed in front of a gate where an angry bull is released. The last inmate seated at the table is the winner. This event is repeated several times, and every time that bull heads straight towards that table and destroys everything in its path. Some of the inmates have their backs towards the gate, and I don't know how they can just sit there! Some of them do get blasted by the bull. The prison goes through quite a bit of tables and chairs due to this event, and some inmates get pretty banged up as well.
Convict Poker ... they're still sitting!
Pinball
consists of hula hoops being placed on the ground, with an inmate standing in each hoop. Again, a huge and angry bull is released and the inmates are told that the more they move, the more likely the bull will come after them. So, the men stand as still as they can, hoping to be the last man standing in the hoop. Some stand still a lot longer than I could, and one of the last guys standing actually got hit by the bull and was left face-down and unconscious. The EMT's came running out and we thought the guy was dead. After a while he was put on a stretcher and gave a thumbs up. We were so glad that he was alive!
Guts n Glory
, the final event and perhaps the craziest, consists of a poker chip being placed on the forehead of the meanest Brahma bull available. The field is full of black and white stripes (inmates) awaiting the release of the bull. Once the bull is released, some inmates quickly get out the way and others actually move towards the bull in hopes of getting the poker chip. The winner receives $500, which is a lot for a prisoner! After a few minutes a guy actually wrapped his arms around the bull's head (and horns) and hung on until he got the poker chip off. He was thrown to the grown but jumped up with the chip in his hand and the crowd cheered him on. He got the chip and didn't get hurt, an achievement in itself!
Guts n Glory ... see that little red chip!
Oh, and then there's the monkeys! These border collies come running out with monkeys on their backs. The monkeys are in cowboy outfits and they ride the collies, which are busy rounding up some baby rams. The monkeys look so serious, and they're not strapped down on the dog, It's crazy looking!
If you ever have a chance to attend this event in October, you won't be sorry! You'll get to see the beautiful Angola Prison grounds and watch a one-of-a-kind event. Each time we've attended there have been injuries, and it can be brutal. However, the inmates volunteer to participate and it's something to see. You have to order your ticket on line because the rodeo always sells out.
On another note, it looks like our computer has a really bad virus and we'll have to save our important files and wipe the computer clean. In the meantime, I'm using another computer and therefore am not able to moderate and post your comments as timely as I'd like. However, I will post them when I get a chance so please feel free to comment. Also, any advice regarding my last NKOTB post ...
Memories n Melodies
would be greatly appreciated! After this computer crash we'd really like input on storing pictures and music.
This coming weekend Ken plans on finishing the hatches that he's been restoring whenever he gets the chance. Hopefully we'll get some sailing in too!
Hasta luego ... until then. Mid-Life Cruising!