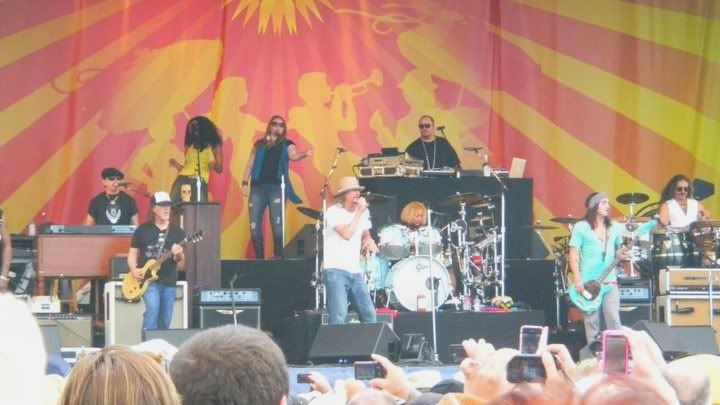 This past Sunday was not only Mother's Day, but also the last day of this year's New Orleans Jazz Fest. Being raised in New Orleans, Ken and I have been to countless Jazz Festivals and they never disappoint. Great food, crafts and most of all ... music! With two weekends of music, it's hard to just pick one day. However, with work and other responsibilities we could only go one day and chose to go on the last day to see Kid Rock. For those of you who think you don't like Kid Rock, you may want to check him out. This is the third time we've seen him and he just keeps getting better. We've spoken to so many people that didn't care for him until they saw him live and realized the talent and energy that he has. He's not the rapper that he started out as many years ago (although he still likes to curse a lot). He sang a mix of rock, blues and southern rock and also played the piano and the drums. Check out his drummer, a black woman who is awesome!
Playing the keyboard and "scratchin" record ... a little bit of everything!
Towards the end of his show the American flag came down and he said, "We got that M*$#@ ..."! Everybody knew he was talking about Osama and the crowd loved it. We hated to see the show end.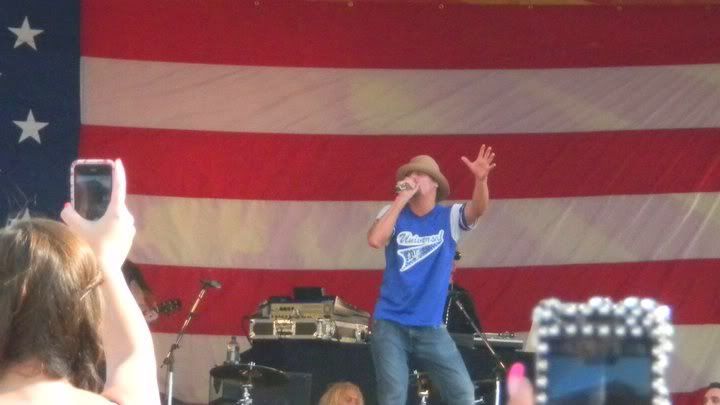 What made the day even better was the fact the my daughter and her boyfriend came with us. They had some VIP passes which allowed us to go inside and enjoy some free food, beer and beverages along with air conditioning and restrooms. This is priceless because it's usually the "Pot O Gold" for bathrooms and no air conditioning. Thanks guys!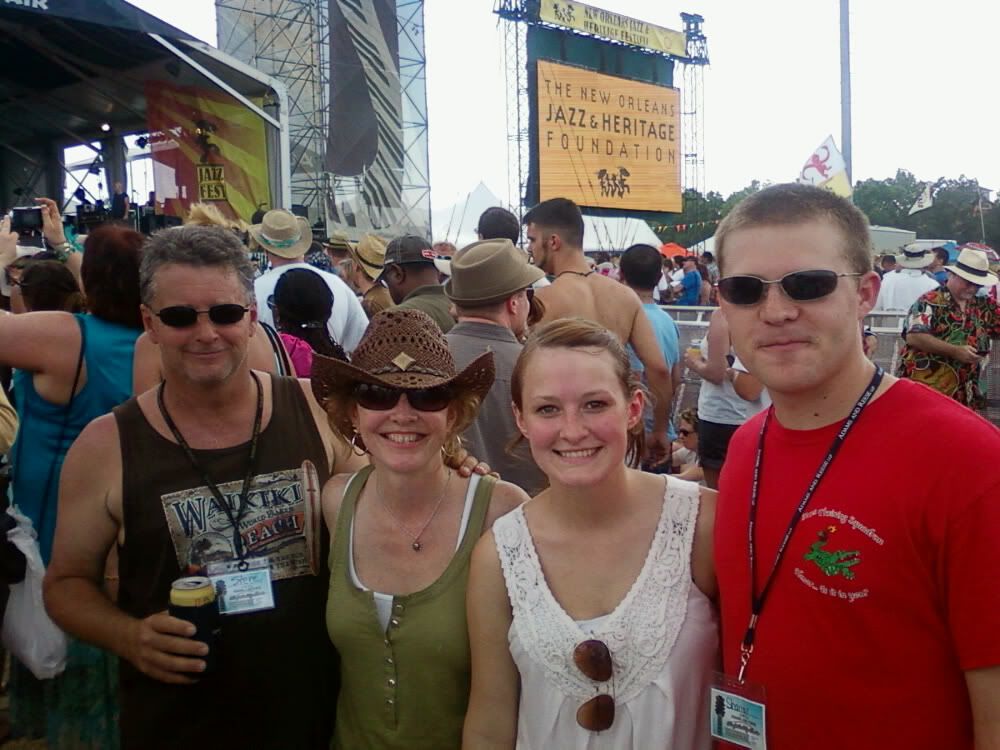 Tons of crafts, jazz fest souvenirs and great New Awlins food!
My family, Jazz Fest and Kid Rock ... Mother's Day couldn't have been better! Hasta luego ... until then. Mid-Life Cruising!