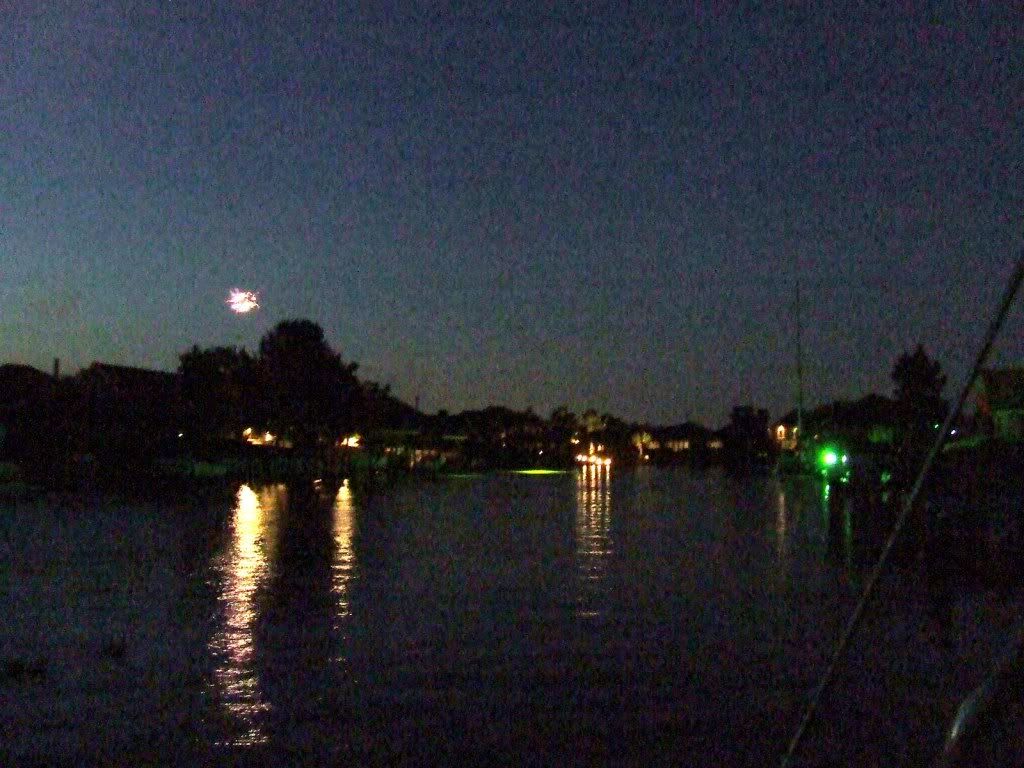 Saturday morning we woke up early to wash the deck and cockpit of Nirvana and then go sailing! Again, the weather forecast was wrong and it was looking like a beautiful day. We headed out around noon and our friends, Ted and Jeannie, came along. Once we were on Lake Pontchartrain with the head sail out we quickly realized that it was way too windy to have our large head sail all the way out. The wind was blowing hard and the waves were pretty high. We were enjoying this, but the sailboat started becoming hard to control. We turned the engine on for more control, and Ted started pulling in the head sail. This wasn't easy to do, as the wind was really fighting us. I was at the wheel and Ted kept telling me to "fall off", which was easier said than done! ("Falling off" means turning from the wind instead of into the wind). The head sail got caught on something, and Ken had to walk up front to fix the problem. I was a little nervous, as Ken didn't have the right kind of shoes on and the lake was really rough. This was so much different than the day before, when we had to motor Nirvana home! Ken was able to release the sail and Ted was able to roll the sail in. We decided that it was best to go back to the canals of our subdivision (Eden Isles), as no other boats were out and we didn't feel like taking a beating! So, we motored along the canals and made the best of the day. We know we need to practice sailing, but not on such a windy day just yet.
Since it was 4th of July weekend and I was excited about finally having our sailboat home I thought I'd wear a patriotic swimsuit to celebrate! On Sunday, July 4th, we barbecued at a friend's home on the water nearby and then we came home before dark so we could sit on Nirvana and watch the fireworks from our own backyard. We wished we could have sailed, but overall it was a great weekend!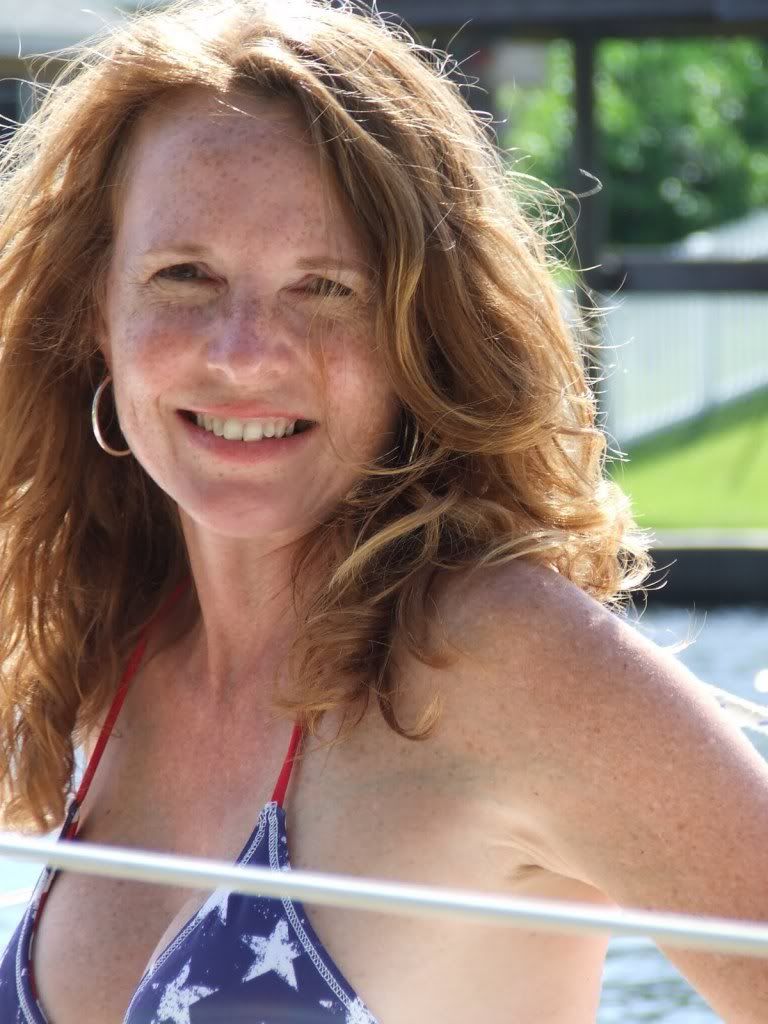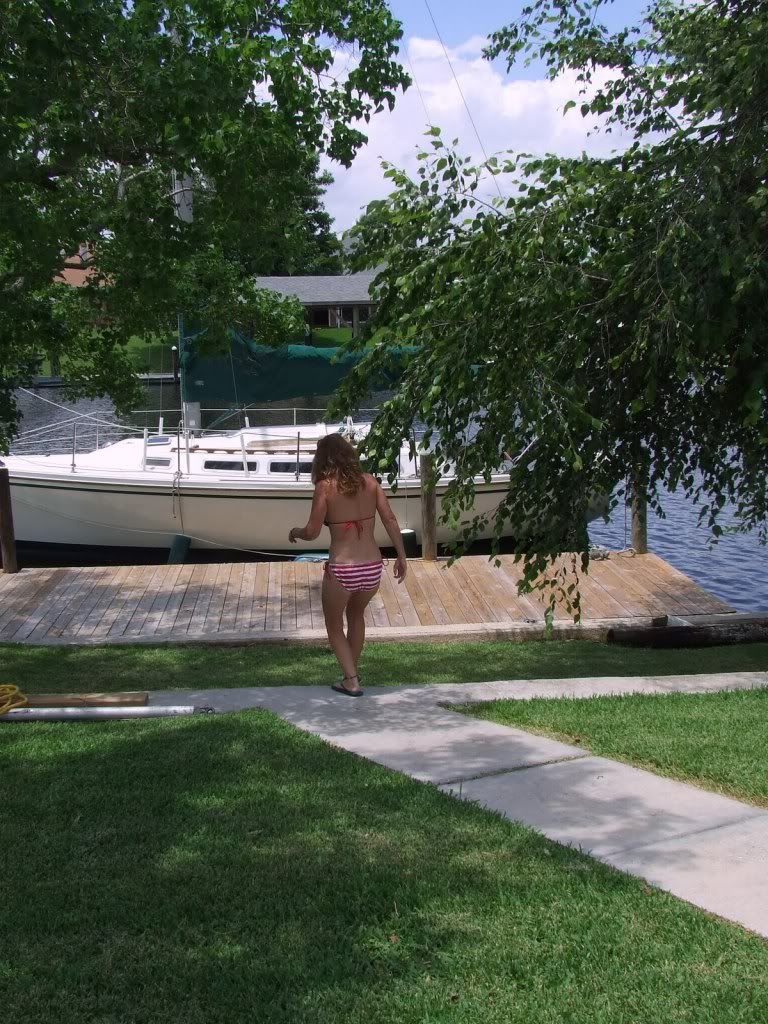 Ken and I are anxious to start getting some sailing practice. Maybe this upcoming weekend?
Hasta luego ... until then. Mid-Life Cruising!