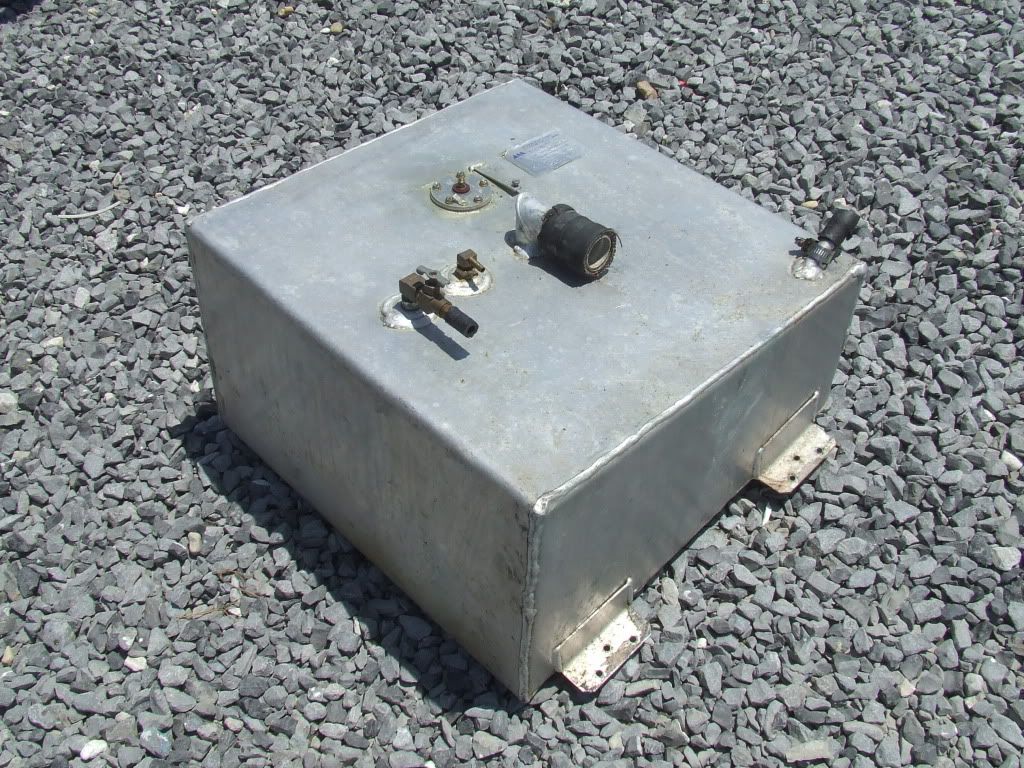 This past Friday Ken installed the fuel tank and the thru-hull valves while I spray painted the life ring to cover what remained of the old name (and to change from ugly yellow to off white). While installing the fuel tank Ken put a thin layer of rubber underneath the tank to avoid any friction against the tank. We decided to use our original fuel tank instead of buying a new plastic tank. A local welder tested the tank and found no leaks, but since we had the fuel tank out of the sailboat we had a new bottom welded to the tank just to make sure. Anyway, adding that little thin layer of rubber underneath the tank caused the tubes to be too short. Another trip to the hardware store! The thru-hull valves were also a challenge, as they were hard to get to. As I've said so many times, these little projects took longer than expected. By 3:30 Friday afternoon we had the tank full of diesel and were finished with our haul-out project. We just needed to make sure that the batteries were charged and the engine would start. So, I turned the ignition key and... nothing. Ken checked the batteries and they seemed okay. We did this over and over for about 15 minutes and couldn't figure out what the problem was. We quickly got discouraged, as we thought we were done and now this! We were relieved and feeling a little foolish when we realized that we hadn't pulled the choke or pushed the "start" button! I guess we were just a little too anxious, but luckily that was the only reason the engine wasn't starting.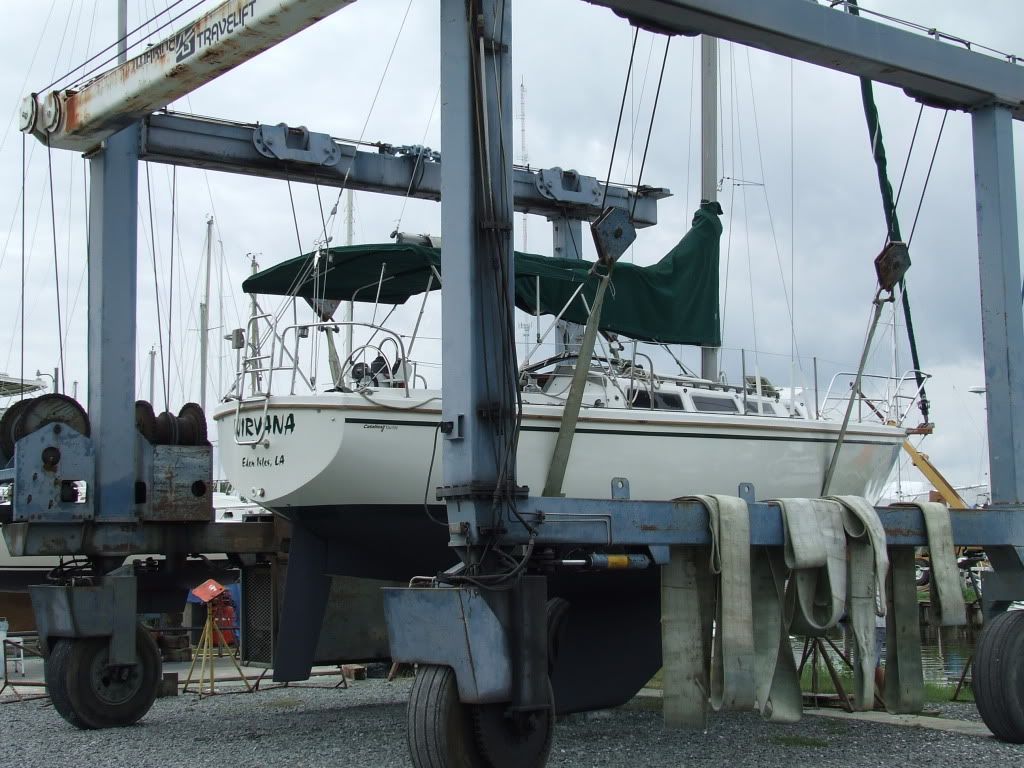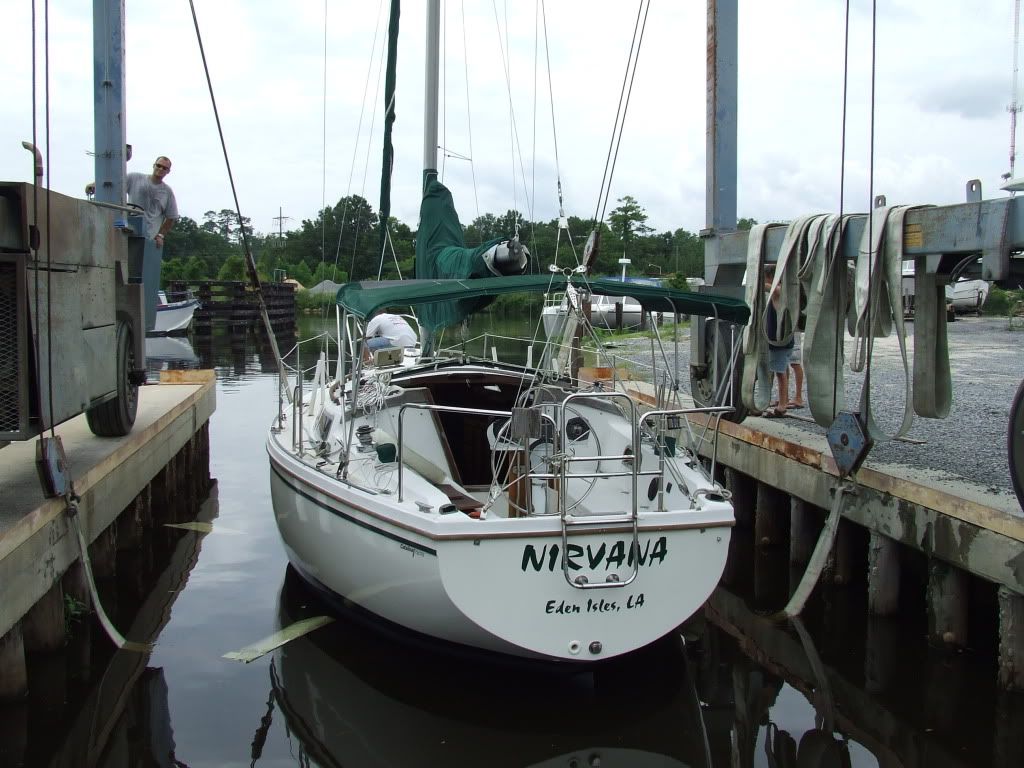 A few minutes later we told the boatyard to "come and get her", and we were finally watching Nirvana being carried to the water. It was a great feeling, not to mention it was just in time for the 4th of July weekend!

Above is view of the boatyard from Nirvana as we were leaving, as well as a picture of Lake Pontchartrain as we were crossing it. The lake was like glass with the sun glistening on the water. The weather forecast had called for rain all day, but luckily the forecast was wrong. It was a gorgeous afternoon! There wasn't much wind, so we motored the whole way home which took about 2.5 hours, but we weren't complaining!
Our friend, Ted, took a ride and he called the Hwy. 11 bridge on his VHF. We're not used to calling the bridge, so we let Ted do it.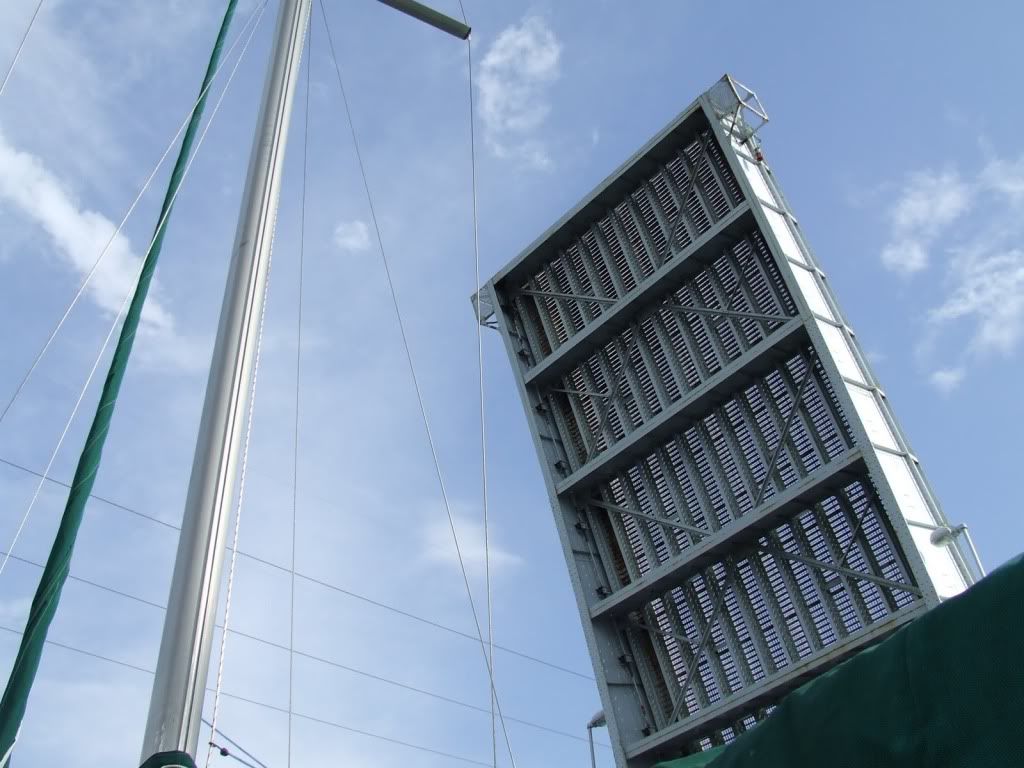 Bridge open and our sailboat going through.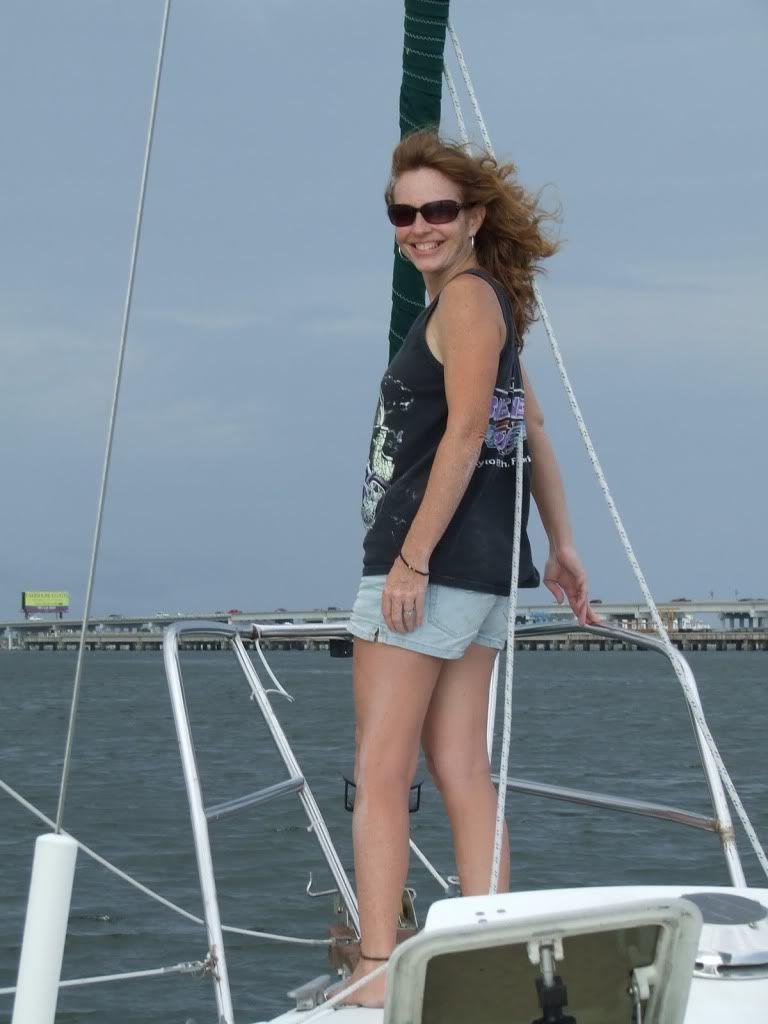 Enjoying the ride!
Nirvana home in our backyard!
Hasta luego ... until then. Mid-Life Cruising!