This past Saturday Ken and I headed to the boatyard to work on our sailboat's blisters. We decided to take a break from painting the sailboat's hull, as Ken is still contemplating whether to roll and tip the second coat of Interlux Perfection paint or spray the second coat of paint. Repairing the sailboat blisters requires filling each blister with fiberglass cloth and epoxy.
Here are blisters before and after fiberglass. After the EIGHTY ONE sailboat blisters were filled, we called it a day in order to let the fiberglass and epoxy dry.
Since Ken and I both worked on Memorial Day, we were able to get off work early yesterday and head back to the boatyard. After washing the sailboat, Ken filled the blisters with Formula 27 filler then sanded, rinsed, and repeated. Our sailboat bottom is now ready for primer and paint. However, we will first need to tighten and fill the strut and replace the old thru-hulls and depth/speed transducers that we removed with new ones.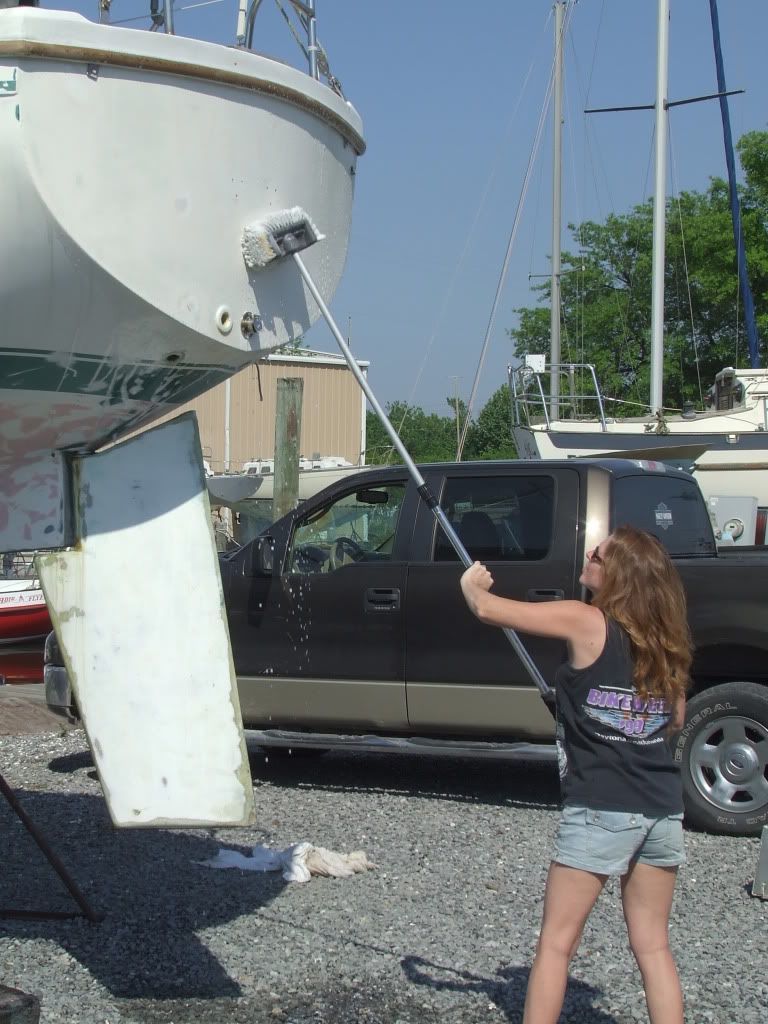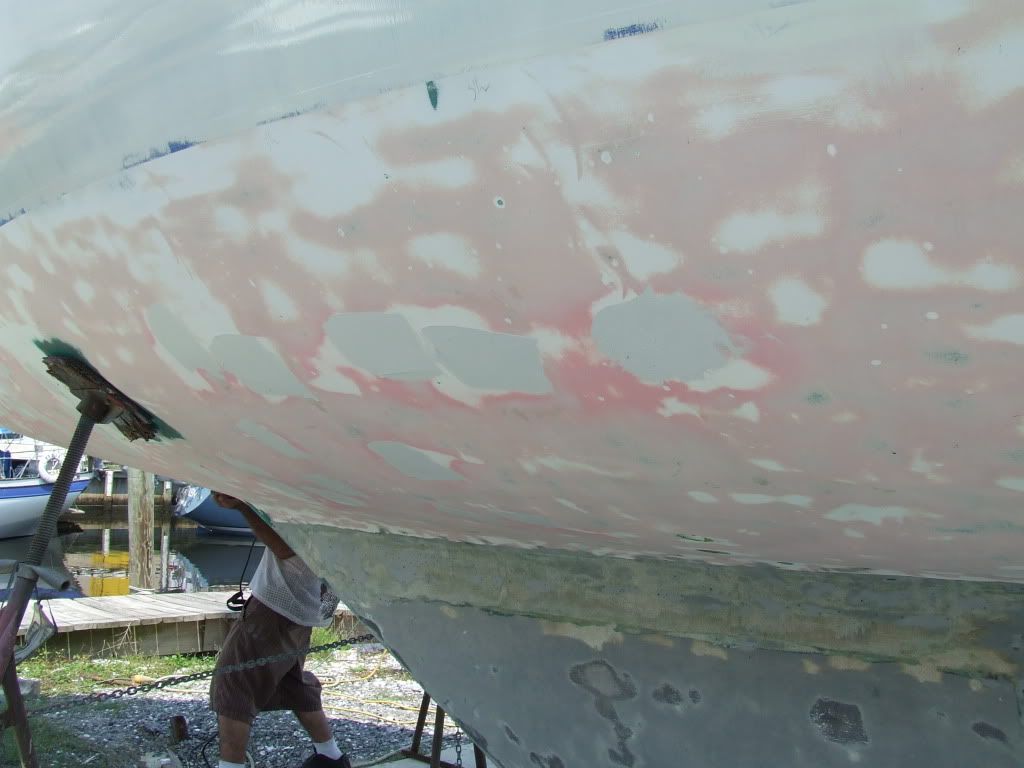 Hasta luego ... until then. Mid-Life Cruising!