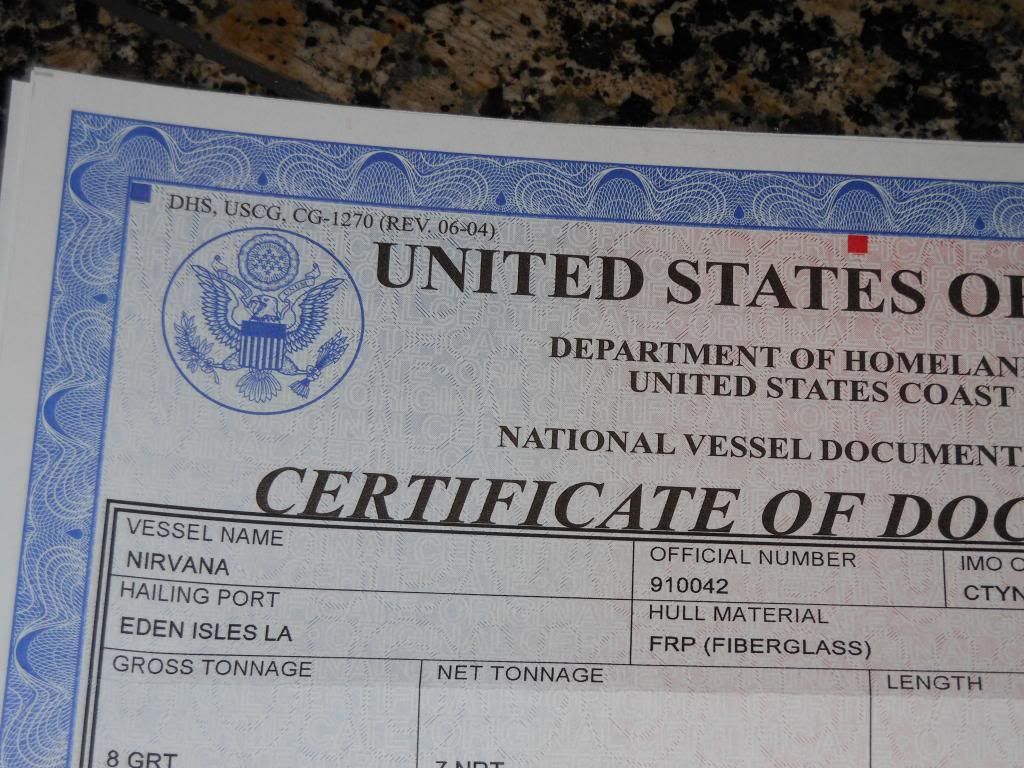 We just renewed our Coast Guard documentation, and it was a breeze! We went
online
, completed the form, and paid the $26 renewal fee with a credit card. In case documentation is new to you, I've provided some links and information to get you started. It's really easy.
About four years ago, we applied for documentation by completing the
documentation application
and mailing it with the $133 fee for our 10 ton vessel. It did take about 4 months at the time, so do this early if you can. There's not really much to the application ... waiting is the hardest part.
Since then, we've renewed online with no problems. Your new certificate can be either mailed, faxed or emailed to you .. no need to worry about where you're at! You can find more information at the
Vessel Documentation Center
. Hope this helps!
Hasta luego .. until then. Mid-Life Cruising!