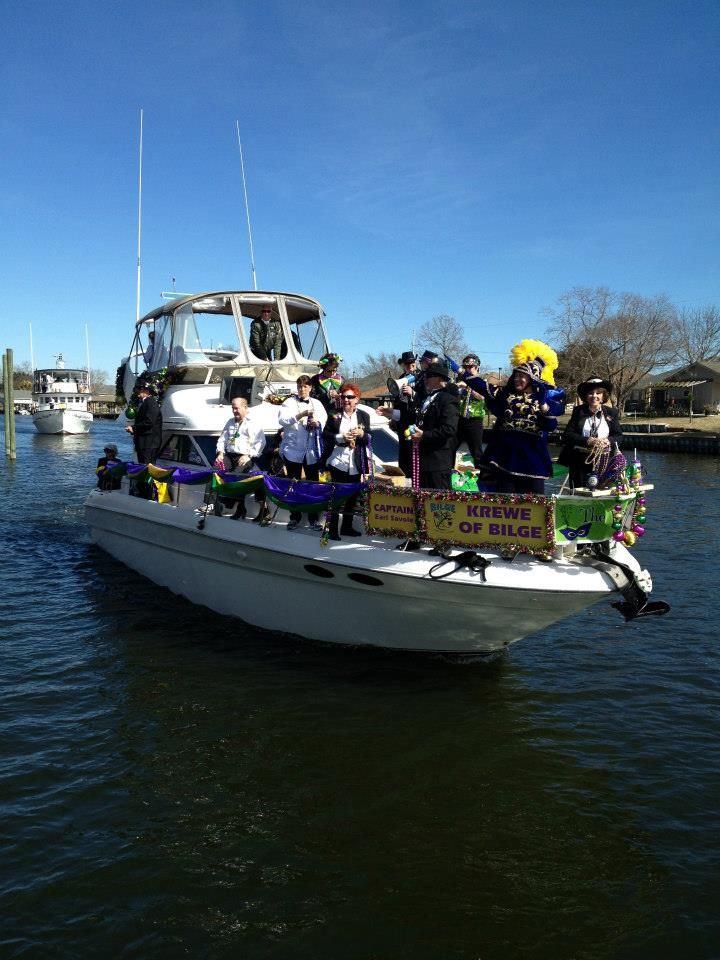 Like bears in hibernation during this brutal winter (for Louisiana), Ken and I haven't been doing anything boat-related for quite a while ...at least not physically. We're always doing something boat-related in our heads! Anyway, we finally did something fun around the water this past weekend. We watched the annual "Krewe of Bilge" boat parade at our friend's place down the road. This is usually how we start Mardi Gras season every year, and it's always a good start! Luckily, the weather was perfect and we're hoping that we're done with the really cold weather. Could boating season be almost here?!
A spot on Ted's sailboat was the perfect place to watch the parade ...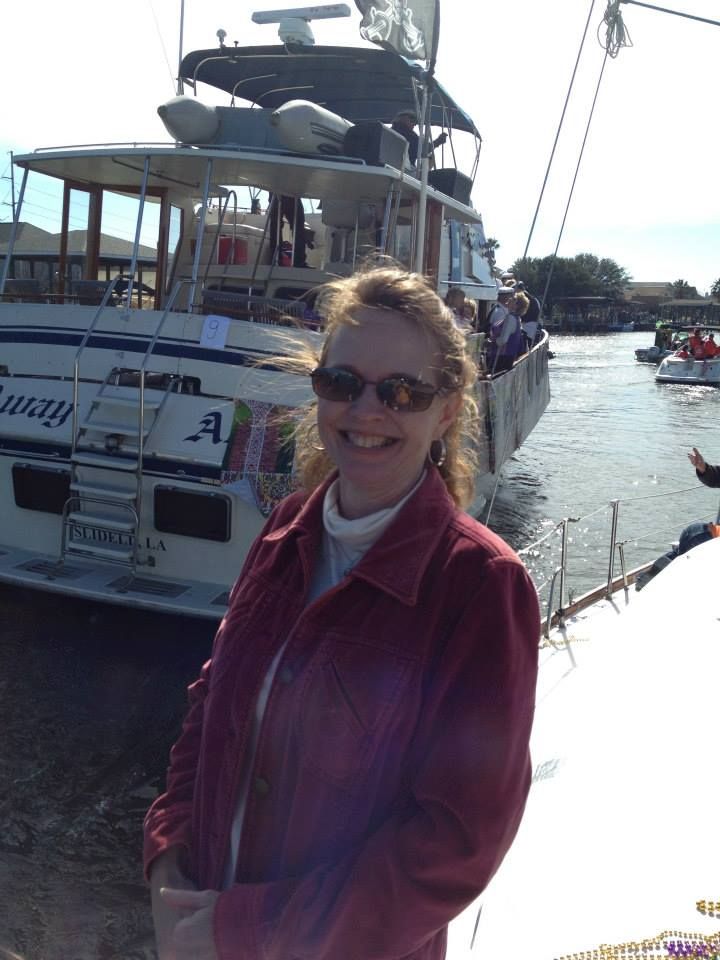 There weren't as many boats as last year's parade, but there were some really cute ones like this boat decorated like a New Orleans streetcar ...
and this one like the Louisiana swamp.
There was a lot of good food and good friends, and that stuff I gotta try to stay away from this time of year ... king cake! It's a Mardi Gras tradition, and it's like a big cinnamon roll. I have a hard time saying "no" to this sweet tempation! Ken was really sick, and we almost stayed home. We didn't hang around after the parade, but were glad we went. The "adult" parade later that night in the French Quarter that we were supposed to go to with our bicycle friends ... had to (reluctantly) pass this year.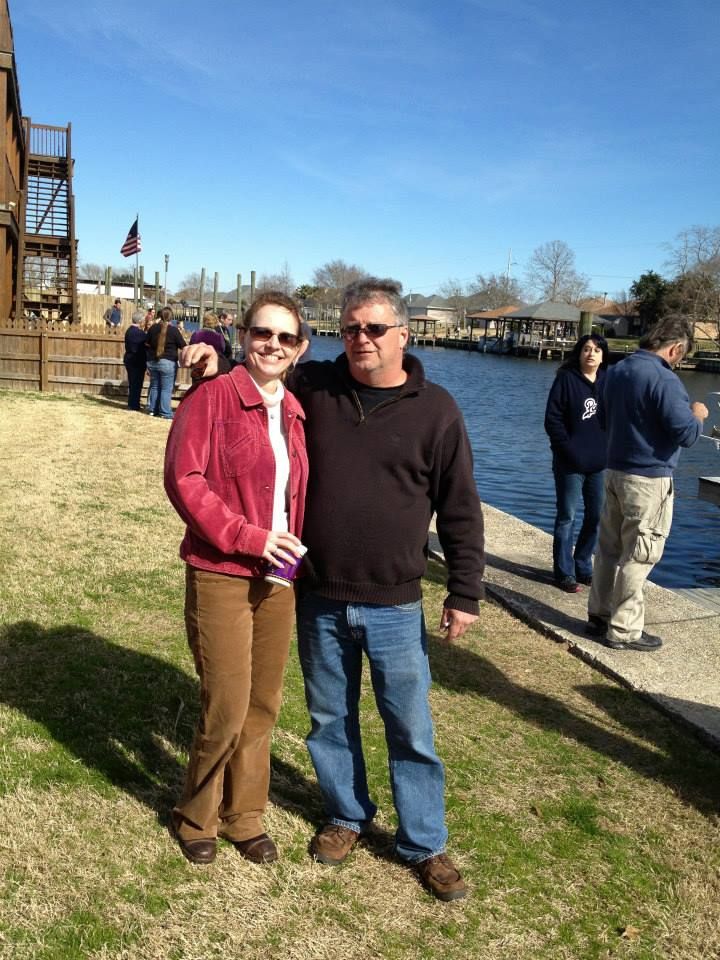 I've gotten way behind with posts this year, but that thing called a "full-time job" has really gotten in the way. In our free time, Ken and I have been busy planning our daughter's wedding and getting the barn ready where the event will take place. The day after the boat parade, we went to the barn again for the final day of removing everything from inside. With everyone working together, it's really come a long way and is looking great!
The bridesmaids and my mom threw the first bridal shower, and they did a fantastic job. I can't believe the wedding is in less than two months! The pic below is of me and our daughter, in a dress that she made. Maybe I can get her to sew some things for our boat!
The foyer was decorated with the bride's new initials and a pic of the happy couple.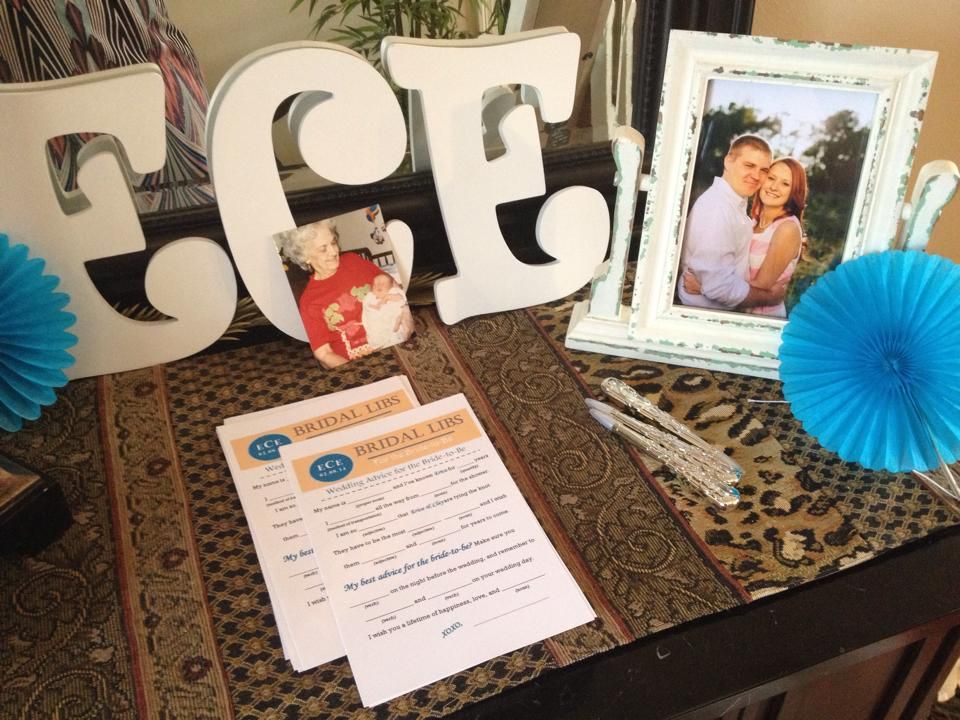 The theme was "Monograms & Mimosas", so one of the bridesmaids made this "Orange Mimosa" cake ... so good! With the theme, there were a lot of gifts monogrammed with the bride's new initials.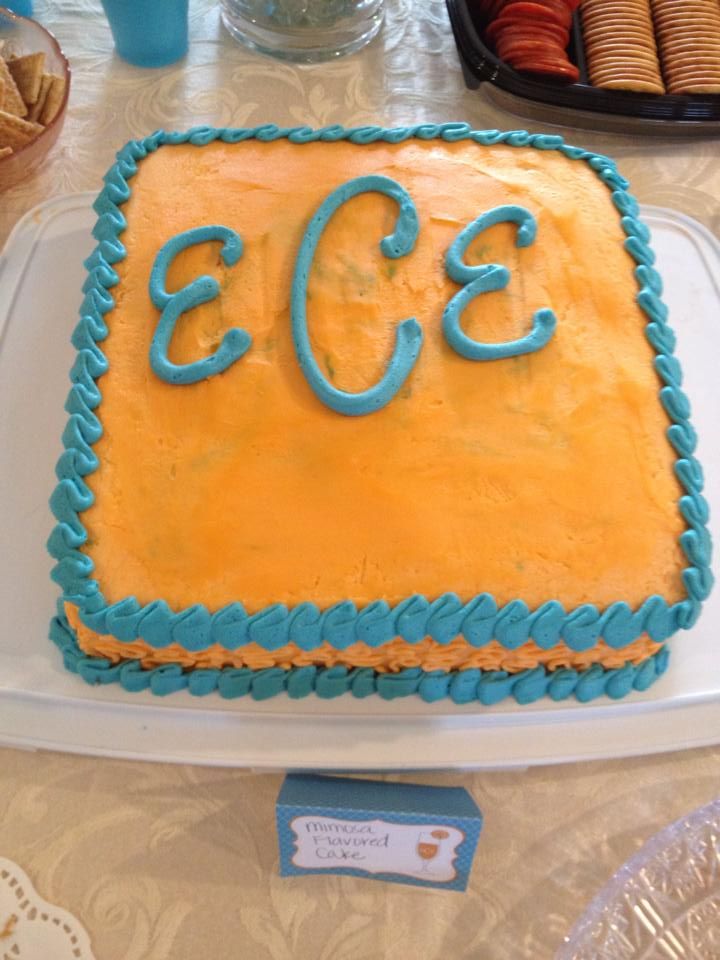 The pic below is blurry, but the only one I have of our daughter with her two moms ... me and her future mother-in-law. I have to say, she raised a wonderful son ... and she's great too!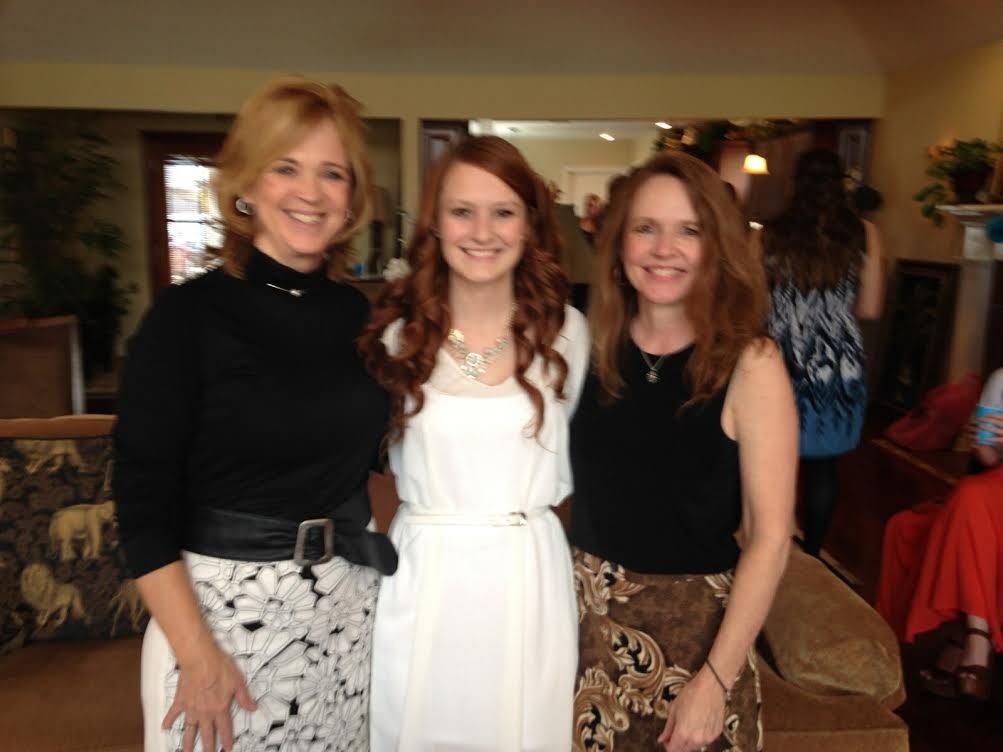 Boating season, Mardi Gras, and a wedding ... there's a lot to look forward to in the next few months!
Hasta luego ... until then. Mid-Life Cruising!