Our favorite "boating buddy" ... 1992
This past week has been filled with reminders of how quickly time goes by. Our daughter came in town to make some wedding plans and Ken celebrated his 47th birthday. I swear it seems like just yesterday that Ken and I were our daughter's age ... and she was just a baby. It has been amazing to watch our daughter grow from a cute baby girl into a beautiful young lady. She's been our "best buddy" throughout the years.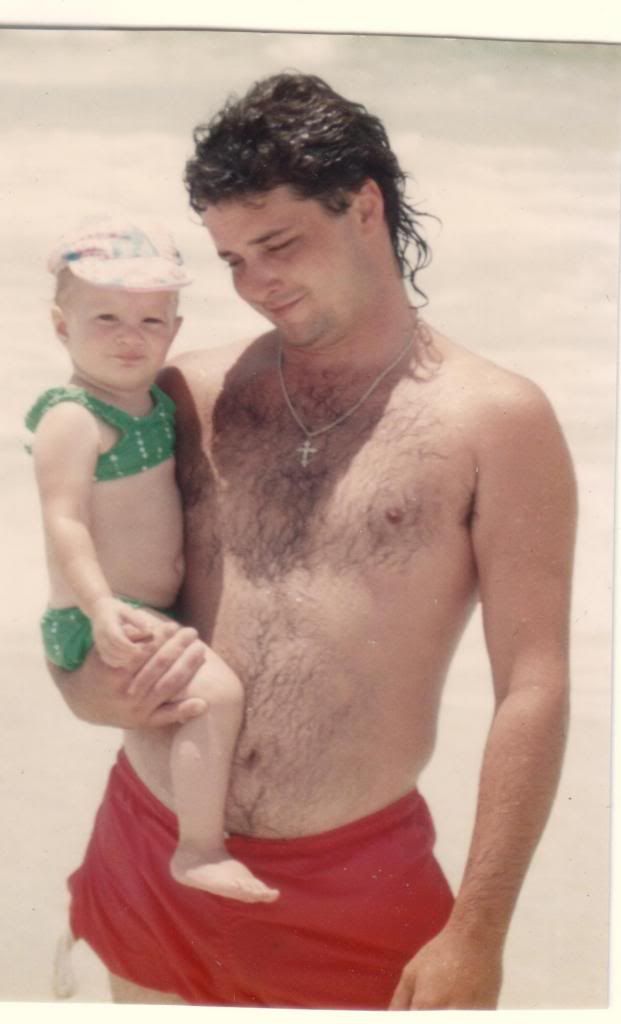 When I look back at pictures of our daughter as a child, I miss that baby girl who would look up at us with her arms out-stretched saying, "Hold You". I think of the times when Ken would hold her in his arms, put his hand out as if to tango, and say "dance". She'd get real serious, stick out her hand to grab Ken's, and place her cheek against his, waiting to sway in Ken's arms to the music. Erica loved to wear stuff on her head ... a hat, a bandanna, a rag. I tease and say that's because we took her to New Orleans Jazz Fest when she was 3 months old, and we placed a wet rag on her head to keep her cool. She went everywhere with us.
As time passed, our buddy helped us build our dream home,
came with us on motorcycle rides,
and spent a lot of girl time with me.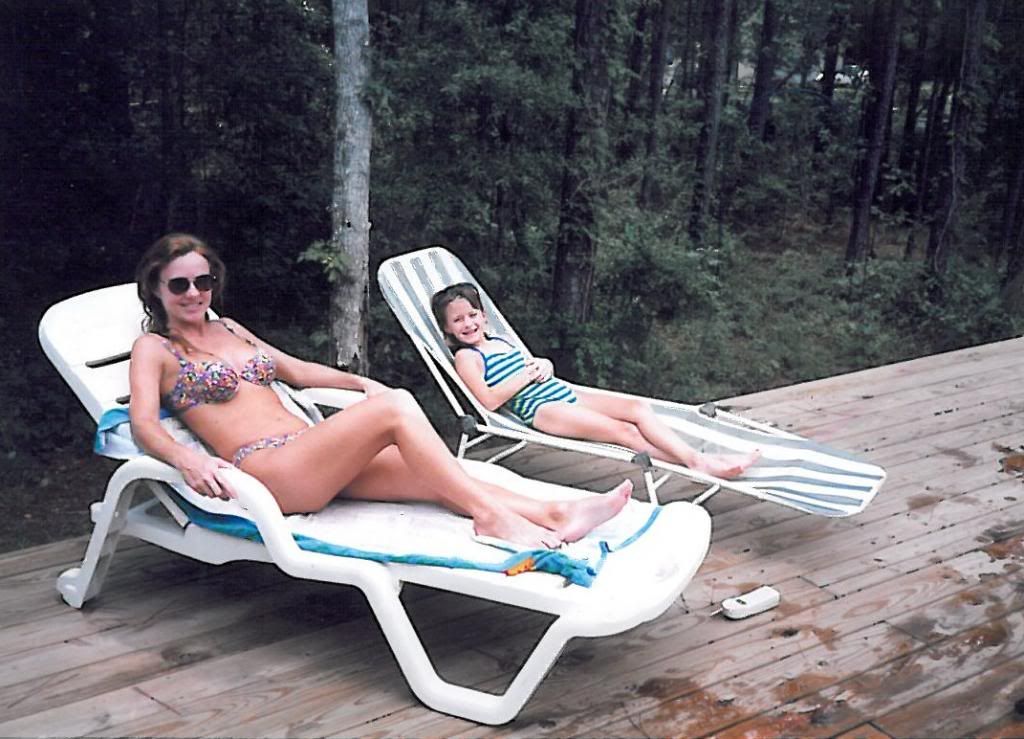 Don't get me wrong, we were parents first and we had the normal challenges ... but Erica finally trained us. Anyway, we still have our buddy but she's now a young lady that we call our friend. She lives out of town to attend college, and she'll graduate this Spring ... a month after her wedding. We talk on the phone, we hang out when she's in town, and we love to be around her. She's my best friend. We couldn't ask for a better daughter, and with
her engagement
... we've also gained a new friend in her fiancee.
As I mentioned at the beginning of this post ... this past weekend was filled with wedding plans. It started out with Erica finding a great Calvin Klein dress for me to wear to the wedding, and it was on sale ... I mean really cheap! That's because all the stores are getting ready for Fall and discounting their Spring items. The wedding is next Spring so it's perfect. I love the dress! Later that night we went to New Orleans for a "bridal bash". We spoke with all sorts of vendors and tasted way too many samples of food.
The following day we met the groom-to-be and his mom at a local restaurant to talk about having the restaurant cater the wedding. Erica had looked into a few places, but I think this was the one! We tasted all sorts of New Orleans' favorites, and were stuffed when we left. The wedding is gonna have some great food. Later that night was birthday dinner for Ken at my mom's house ... more food!
The next day we went to the location of the wedding, a local barn. We met the lady who owns it, who is a friend of the groom's family. She is the kindest person, and she's already typed a list of everything that needs to be done for the wedding. It's all coming together, and we're getting excited.
Words can't really explain this special time in our daughter's life ... and ours. Time just goes so fast! But, life is good and we are thankful to have such a great daughter and future son-in-law. I look forward to watching our daughter dance with Ken again, but this time it will be as "Father of the Bride" ... whoa!
Here's a couple of engagement pictures that my daughter won in a contest ... the apple doesn't fall far from the tree! We've always found a way to get what we want without spending a fortune, or breaking any laws.
They both love Disney!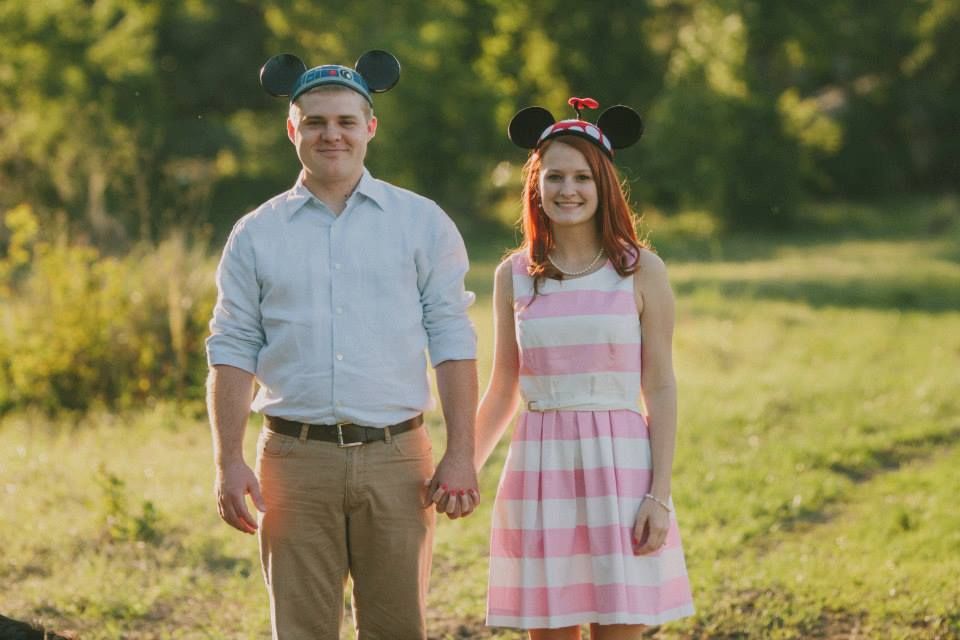 Perhaps we'll have some grand-kids someday, and more little "boating buddies" ...
Hasta luego ... until then. Mid-Life Cruising!