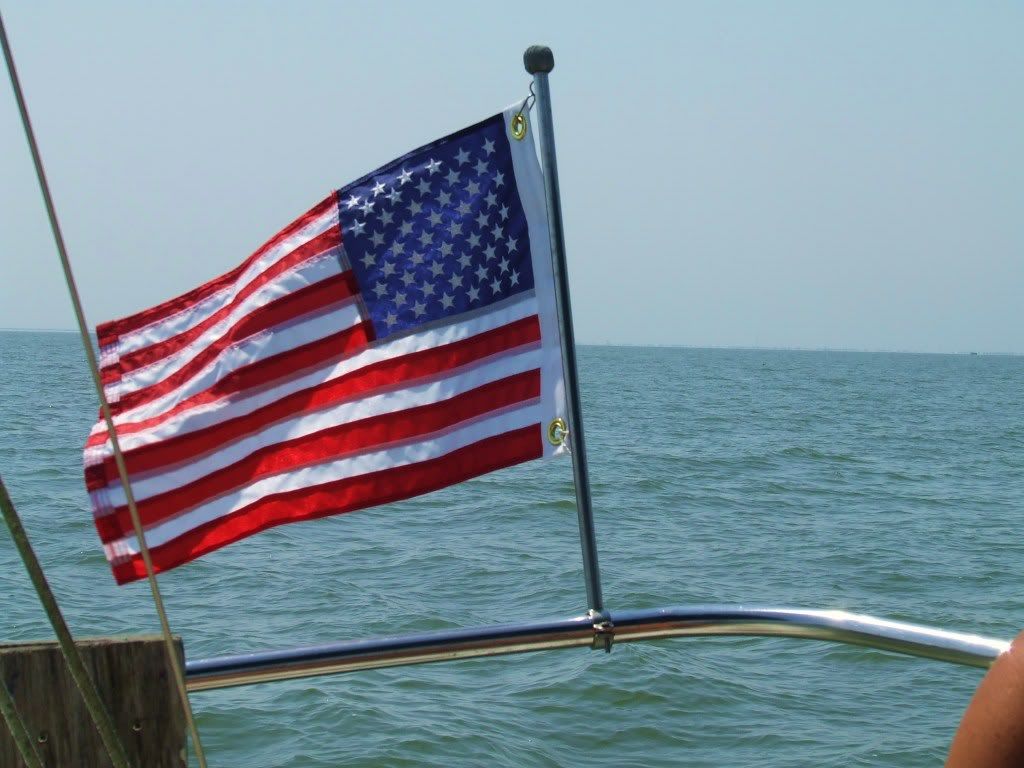 Nirvana's flag ... from a previous summer
Yesterday we hung out with our daughter and her fiancee at his parent's place nearby. We don't get to see her as often as we'd like, so it was nice to spend time with family. Barbecue, burgers n brew ... the American tradition on "Independence Day". After eating way too much, we all piled in the truck to go check out a barn nearby that might be a good spot for our daughter's wedding next Spring. My dad has a barn that he offered, but it's at least an hour away so we were hoping this local barn would be a good alternative. As it turns out, the barn was perfect and the grounds were beautiful. We've found a place for our daughter's dream barn wedding! The best part, the owners are friends of the groom's family ... no charge.
Like every 4th of July and New Year's Eve, we enjoyed an amazing fireworks display once we got back home. Our neighborhood really gets into blowing things up, and they really put on a show ... from every direction. Ken and I sat out back for about an hour, and the fireworks were still going strong when we went inside. A great way to end the day!
On the eve of July 4th, we spent the evening in our backyard ... in Nirvana's cockpit. The tunes, the breeze, the early-bird fireworks, and the scenery made us feel like we were on vacation.
Today brings rain for the next five days ... ugh! Don't think we'll be getting much done on Nirvana this weekend. As you may know from recent posts, we did order a few things for Nirvana and hope to have them on her soon. The seamstress made the adjustments on our new bimini that were needed after our
bimini fitting
, and we think it's gonna work great.
Just as I stressed on
planning our new bimini
, Ken's been stressing on designing our lazy jack system for our
new sail pack
that we've had for almost a year now. Lazy jacks look simple, but there were several things to consider. Ken made the final decision on the blocks and rings, and ordered them this past Monday. (I'll write a post soon about what Ken considered when designing our system). They should arrive about the same time as our new "teak alternative" handrails. We also scooped up a boat hook at West Marine that was half-price for one day only. We get excited about things for the boat, so it's been feeling like Christmas! We also sold our old ports that we've been having since
replacing them
over a year ago. The extra money came at the perfect time.
Hope all of you that celebrate "Independence Day" had a great one. I can't help but think that this holiday will have a lot more meaning for us once we're cruising and are no longer tied down by our house and bills. That's independence!
Hasta luego ... until then. Mid-Life Cruising!