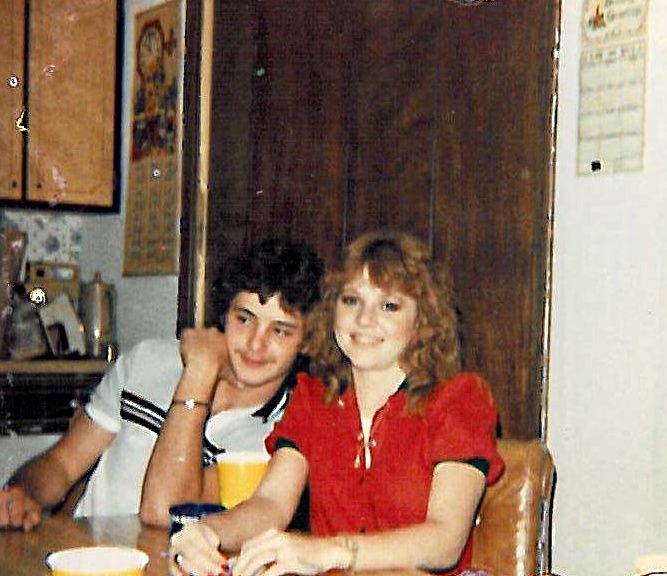 Ken's surprise 18th birthday party!
When I thought about our 24th wedding anniversary today, I thought how scary it is that time flies so quickly. Some days it seems like just yesterday that Ken and I met, and other days it seems like a lifetime ago. I started thinking about how we've actually been together for 30 years ... six years before our wedding. Then things really seemed crazy when I realized that at the age of 46 ... we've been together two thirds of our lives!
When my best friend, Donna, and I scheduled a wood-working class in our junior year of high school we hoped to meet some cute guys. Who knew I'd meet my future husband in that class! Ken and I became instant friends that year, and started dating that summer ... before our senior year.
Ken and my best friend, Donna ... junior year, 1983
Ken and I went on to college together at Southeastern Louisiana University and each received a Bachelor's Degree in Business Management. One month after college graduation we got married ... June 11, 1989.
Our wedding
night, after I changed clothes. Maybe next year on our 25th anniversary I'll post our 80's wedding picture with my big dress ... and my big hair! What was I thinking?!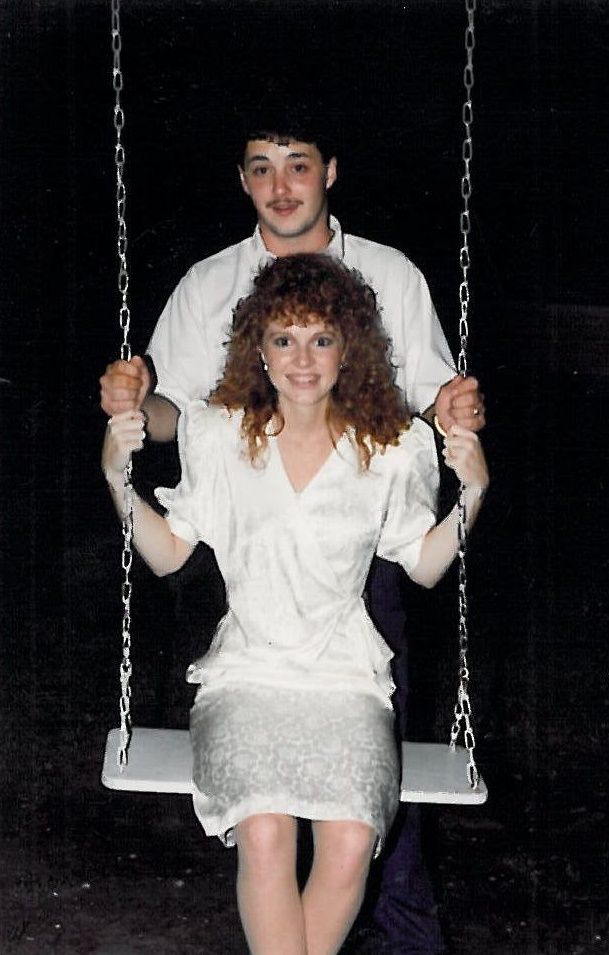 Within a few months Ken and I purchased our first house.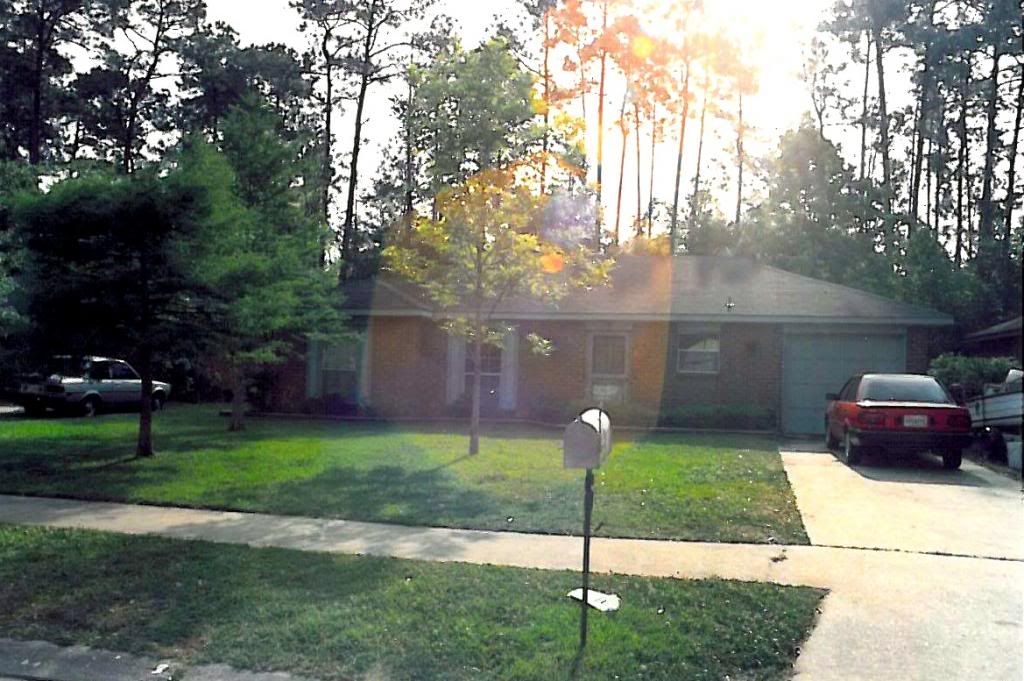 A couple of years later ... we planned our pregnancy and had a baby girl, Erica.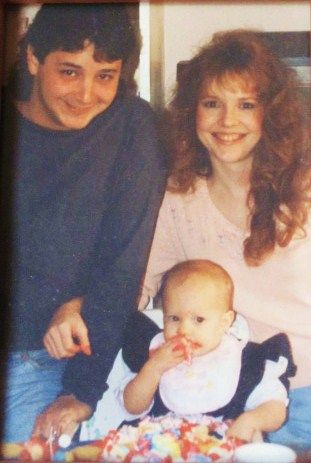 Erica's first birthday!
When looking back, we were just babies when we got together. It hasn't all been easy, but it's been worth it! I'm so glad to share a beautiful, intelligent daughter with Ken and I can't wait to share our "golden years" together ... experiencing the world on our sailboat!
What will we do tonight to celebrate? Well, the practical and frugal part of us says not much. Maybe we'll go to the local "Happy Hour", maybe we'll check out the new "Hooter's" that opened up last night (every town needs one of those right), or maybe we'll just hang out at home. It's a work night and we have a tight budget for our cruising plans, so we won't be doing anything extravagant. Next year is our 25th anniversary ... I'm really hoping we're living on Nirvana by then. To us, that would be the greatest gift for that milestone.
Hasta luego ... until then. Mid-Life Cruising!
*By the way, several of you have asked how Ken's doing ... thanks so much for your kind words and thoughts! With what seemed to be a fractured left wrist, a sore right wrist, and bruised ribs ... it's been a slow recovery. Ken's been working long days, trying not to do too much. But, that's easier said than done when the bills need to be paid. Luckily, it seems the worst is over and Ken is almost feeling back to normal. A false sense of recovery can be dangerous, so he's still taking it easy and itching to get back on our sailboat. We're hoping this weekend may be good for cleaning Nirvana.