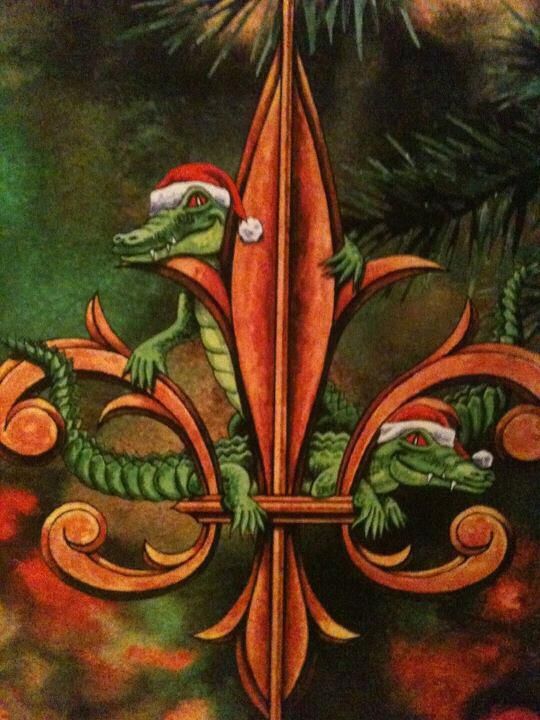 Merry Christmas from Louisiana!
It's that time of year when you need to figure out what to get that special someone. Don't you hate trying to figure it out?! Well, I've got a few suggestions that should make him/her happy, and some are really unique. We'd sure like these gifts!
I recently heard of these "cooling" towels, and they sound ... cool! Just wet the towel and it becomes cool to the touch. This sounds like something that would be great to have in the hot tropics, or even here in Louisiana! Anyone who likes boating and time at the beach needs to protect their phone, camera, etc. These Dry Paks keep everything dry, and it can be worn around your neck!

For those evenings on the boat, I found these LED waterproof rope lights. I haven't ordered them ... yet! However, I'm hoping Santa may bring these to give our salon, v-berth and cockpit some warm light. Glass on a boat isn't good! Store your wine bottles with these inexpensive wine skins that protect the bottle against leaks and breaks. If your budget is a little bigger and you wanna keep your loved one safe, how about an inflatable life vest? I think every cruiser needs one of these. I can't vouch for this particular brand, but you get the idea.


Books are always a great idea, and I think these books cover a little bit of everything ... a guide to the nautical rules of the road, a book about Jimmy Buffett's life, and a cookbook. I recently purchased all three of these books, and I hightly recommend them! In fact, I wrote
a review
of the "Rules of the Road" if you want more info on it. I haven't written a review YET for the cookbook, but it is great! It's specifically designed for the challenges of living on a sailboat. It not only includes tasty and easy recipes but also substitutions, ideas for those without refrigeration, cooking in a thermos, and suggestions for food items sold in other countries. I read Jimmy Buffett's book, and I really enjoyed it (
read my review
). I had no idea he was such a talented writer, but with his songs I should have known! I've also included a few of my favorite books on the right side of our blog for more ideas.
Speaking of "The Boat Galley", the author has highly recommended this stove-top oven. This would be great for boats that don't have an oven, or even for camping. I'd love one of these!
Everybody likes a good movie! I'm not one for some soppy (is that a word?!) love story, but I loved "Legends of the Fall". It's not only about a romance, but about three brothers and the love of one woman. It's really good, and Brad Pitt doesn't hurt! Guys, you'll like this too! If you like a good drama, "The Fighter" is great! Not only is it a good story about a man's attempt at a career in boxing, but it's a true story ... loved it! "Captain Ron" was among the movies that I recommend last year, and I've kept it on this year's list because every sailor needs this classic movie! If you haven't watched it yet ... you need to. Martin Short and Kurt Russell are really funny, and I can't imagine ever getting tired of this movie!
Okay I've got my wine protectors, my mood lighting, my books and DVDs ... how bout a TV?!
Need more ideas? A while back I created a page full of
links to books, music, and bling
. You're sure to find something there! Santa, are you reading this?!
*Yes, we will make a few cents if you buy any of these products from our site. In fact, if you're going to order anything from Amazon, please click on the black "Amazon" box on the right side of our blog to do your shopping there. I promise you won't pay any more than if you went to Amazon directly, and you'll also be helping us out a little!
Hasta luego ... until then. Mid-Life Cruising!