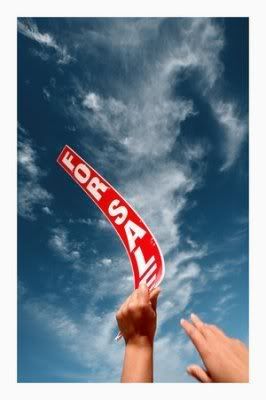 We did it! This past Saturday morning we put our house on the market! There are still a few minor repairs needed on our house, but we'll be working on those in the next week or two. Just like there's no need to put off cruising for the "perfect boat" ... we didn't want to wait until we had the "perfect house" to put it on the market.
Although the real estate market is terrible, we're optimistic that our house will sell before the end of the year. Our house is fairly priced, and the waterfront community that we live in has very little houses on the market right now. This means no competition in a desirable area. That's a great thing! We're thinking positive.
We're excited and anxious at the same time. We're not looking forward to having people walk through our house and critique it. We're not looking forward to the job of moving. However, we are looking forward to lowering our monthly bills and getting Nirvana ready for cruising in 2013. After going through the entire weekend without one phone call, I joked with Ken ... wondering why our phone wasn't ringing off the hook!
The past couple of weeks we've run into a few people that we haven't seen in a while. Some of them have casually asked, "So, are you still gonna do that cruising thing"? It was fun to watch their reaction as we told them, "Yes. In fact, our house will be for sale in a week or two". So many people hear our plans, not familiar with such a concept, and immediately assume that we've got our head in the clouds. They're starting to realize that such "crazy ideas" are possible! Of course, those that really know us shouldn't be surprised. Ken and I have always followed through with our goals by having a plan. We planned on graduating from college, getting married only after graduating, my pregnancy, living frugal and retiring early ... and then in 2009 came up with the plan of cruising.
A few people have asked if we're getting scared. I wouldn't say "scared" ... that won't happen till we're stuck in a storm or preparing for our first night sail. At this point, I'd say we're just excited. We're excited about less debt and more freedom! We're trying not to get too ahead of ourselves, as we know we need a buyer. We're cautiously optimistic.
The doubts and problems with "letting go" haven't set in. However, I will admit that we do experience some mixed feelings when it comes to our daughter. She's an amazing young woman and we really enjoy the company of her and her boyfriend. Our relationship with her has blossomed and we couldn't ask for more in a daughter. We're already planning on visits from them and trips back home. I told her to just pretend we're on a long vacation. We'll only be a phone call away, and she'll be busy finishing college the next 2-3 years.
So how did we celebrate this milestone of putting our house on the market? We went sailing for the weekend! More about that in our next post!
Hasta luego ... until then. Mid-Life Cruising!