Sailing Nirvana!
Three years into our
cruising plan
and two months of working on our house ... we've got her on the market! The decision to go cruising was made pretty much within minutes after visiting
Hawaii
, but implementing the plan is taking much longer! In fact, I've changed our "Plan" page a couple of times. I've had to push back the dates, and in doing so wondered what the heck we were thinking in the beginning! We actually thought we'd be cruising in 2011, then 2012 ... and now 2013. If the house sells in a decent amount of time 2013 is well within our means. Our house and all its repairs have been an anchor, sucking up our time and energy.
Within an hour of listing our house we did the most appropriate thing, we said "hello" to an old friend ... Nirvana! She's been shunned the past nine months, barely leaving the dock. I'd guess we've only "played" with her 3-4 times since last October. We tell her that it's all for "her own good", because the more time spent getting our house ready to sell means the more time we have for her in the future ... a lot more time!
We took Nirvana sailing for the weekend, along with some of her friends (and ours). As the thunder, lightning and rain gave way to clear skies we made a convoy out of Slidell and across Lake Pontchartrain towards Mandeville.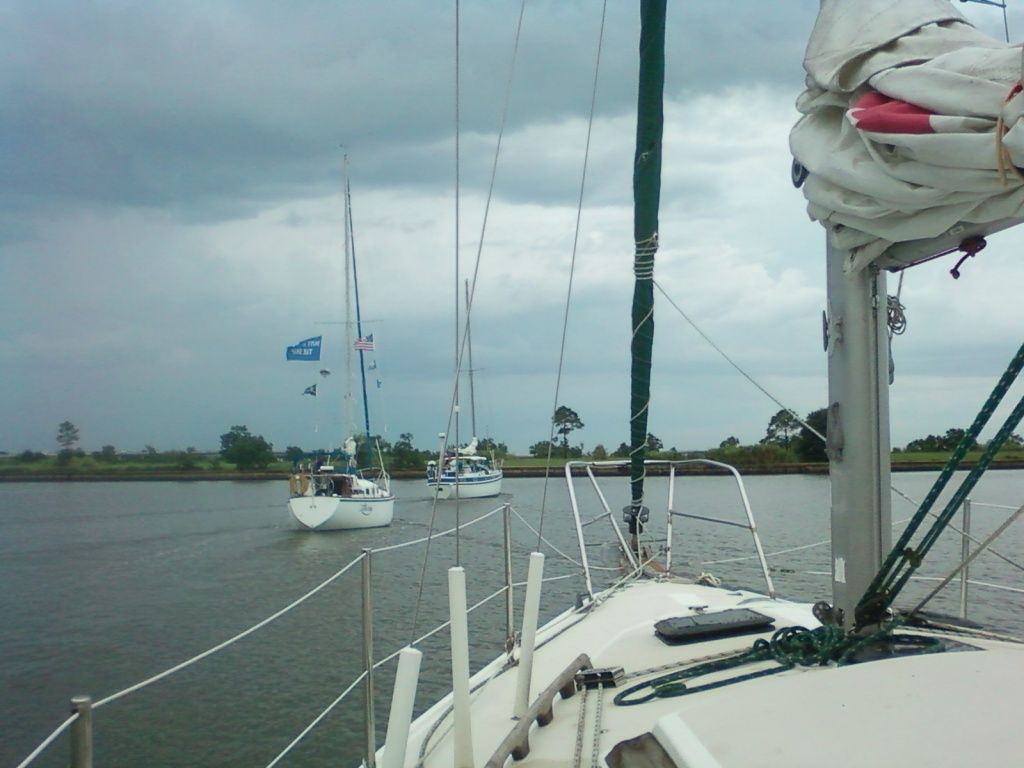 We went through the Hwy 11 bridge and raised the sails!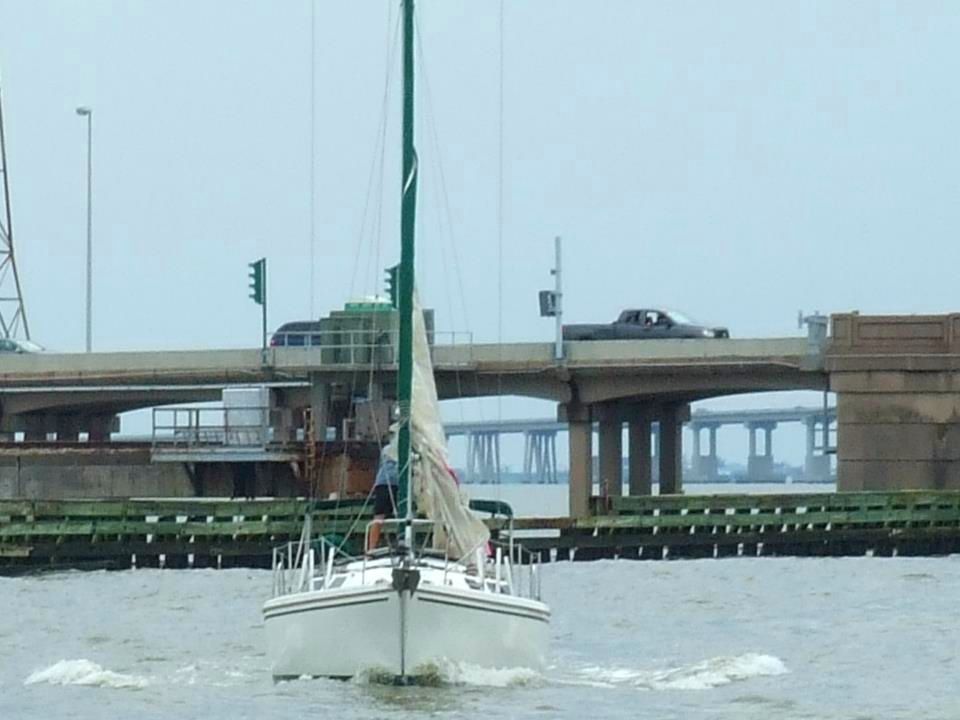 The weather continued to improve, making for a perfect sailing day! There's nothing like the sensation of silencing the motor, hearing only the wind in the sails and the waves hitting the boat, and feeling your sailboat being pulled across the water! As Nirvana began to "heel", Ken and I began to relax. Heeling has not only become familiar, but it has become something I really enjoy! (It does still feel a little weird when I'm behind the wheel). Sailing provides such a peaceful feeling, and it really brings us in touch with nature and the world. I know that sounds like a cliche, but it really is true! Quickly forgotten is the hustle and bustle of life, along with its material things that society has raised us to believe we "need". Each day we sailed most of the four-hour passage, and we didn't even turn on the radio. We just listened to the wind and the waves and we may as well have been sailing 100 years ago. We left civilization for a while!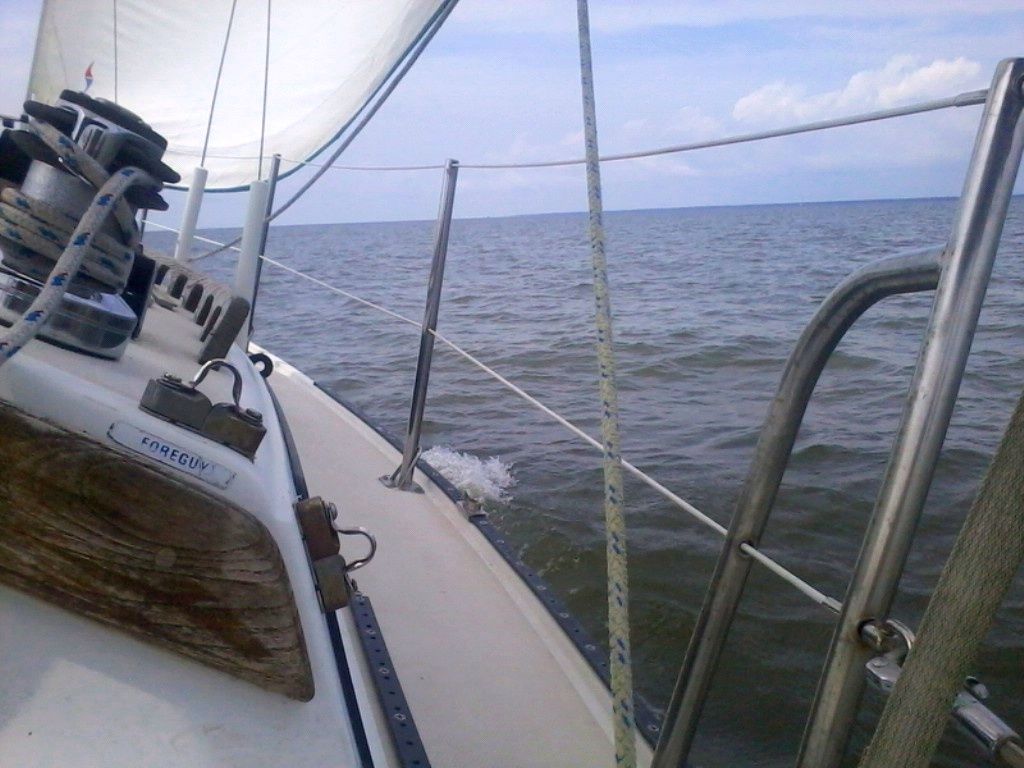 We're enjoying our new Lowrance ... it's fun to see our route and what speed we're going! If you look close, you can see Mandeville is located right next to the "5".
We all tied up at the Mandeville lakefront and filled up the wall. During our stay, several people stopped to admire our boats and ask questions. They were intrigued with sailing and staying on a boat. I think we appeared as "having the life", which I guess we do. What they didn't know was we all had to be at work on Monday ... but not for much longer!
We had a great time with friends and a total of four sailboats. The photo below was taken the next morning, which was beautiful with blue skies and low humidity!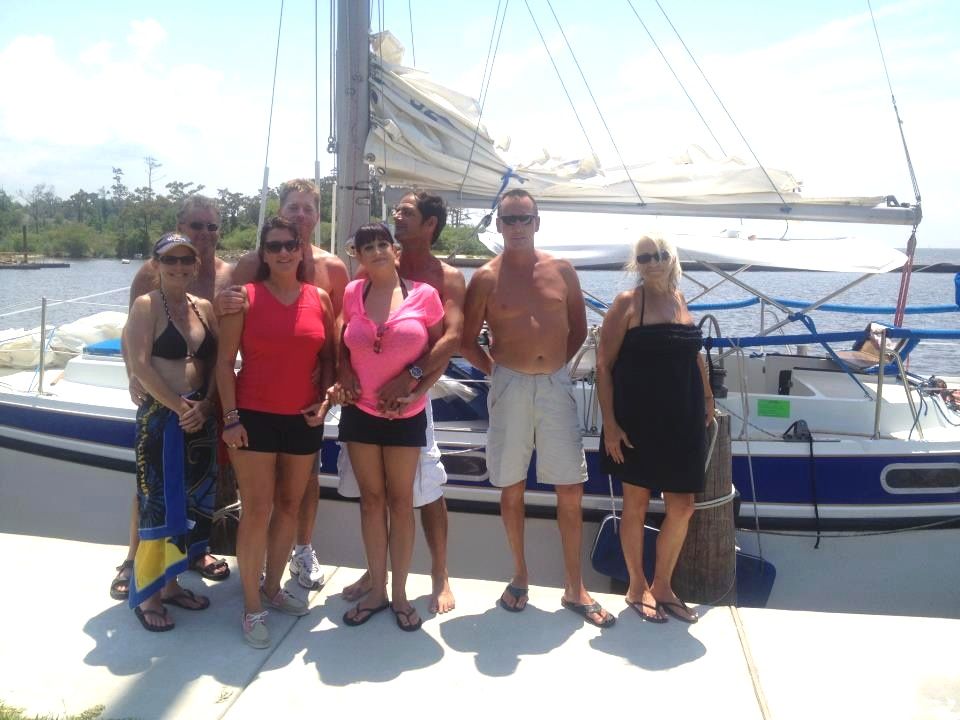 After a relaxing morning we all untied and headed back into the lake for another great day of sailing!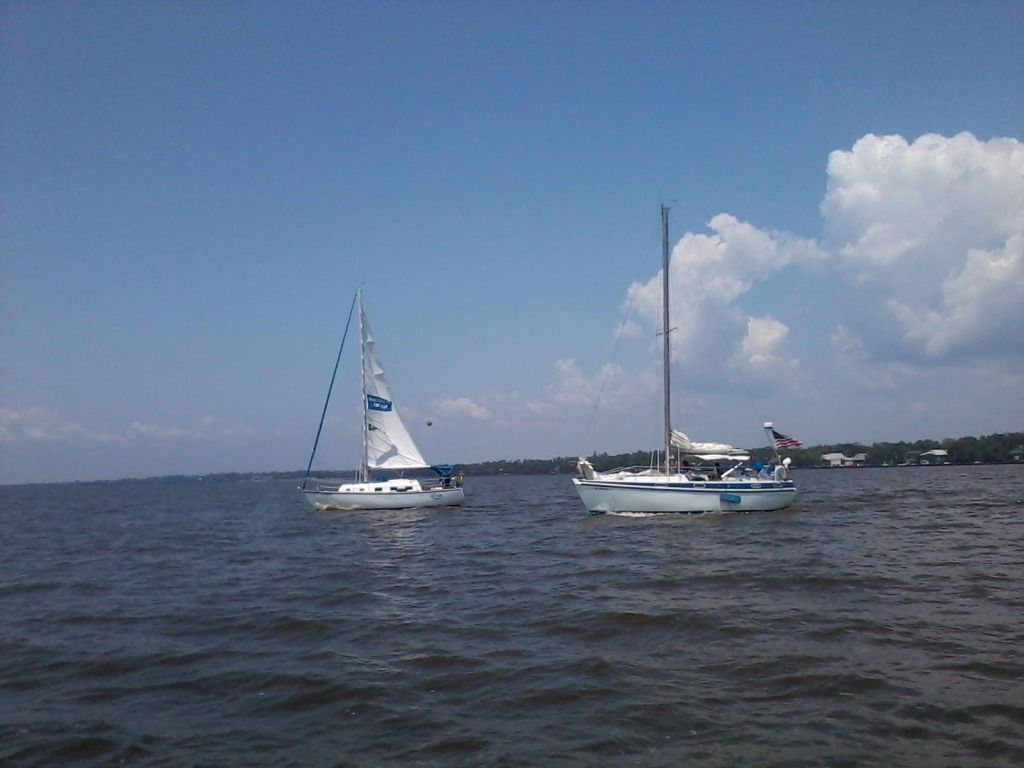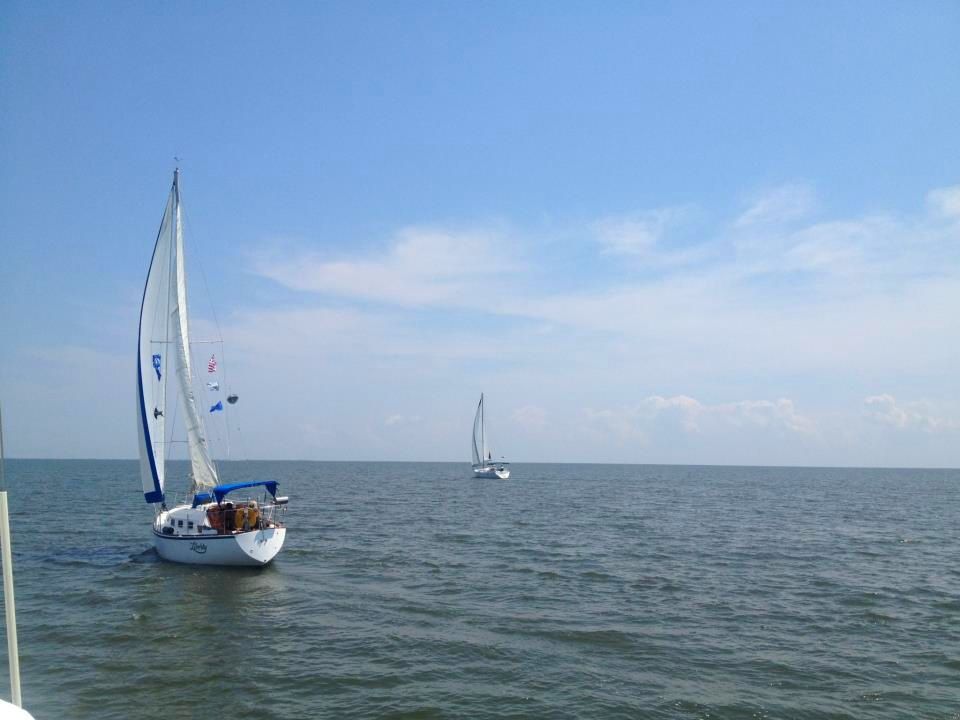 Being able to sail while knowing that our house is on the market gave us a small sense of freedom. While we still have a lot to do before we cruise, we think the hardest part has been done. Getting to this point took a lot of time, patience, focus, determination, financial and mental stress, and sweat.
The little taste of freedom that we stole this past weekend has us wanting more!
Hasta luego ... until then. Mid-Life Cruising!
* We have more pictures of our weekend on our
Facebook page
, under our "Sailing Louisiana" album!