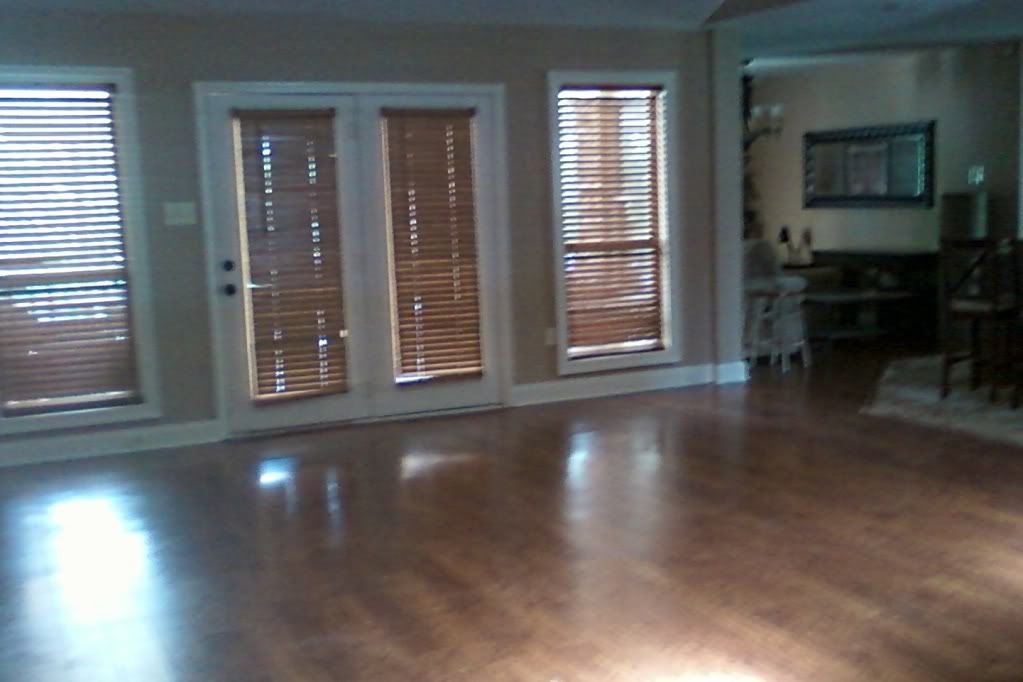 Yesterday, I took off from my normal job but not from work! After a month of living in a construction zone (didn't think it would be that long) it was finally time to remove the brown paper from our floors and start cleaning. Although I wasn't looking forward to a day of back-breaking cleaning, I was pretty excited about no longer walking around on dirty paper. Imagine living on dusty sandpaper ... not fun!
During the past month Ken has done a ton of sheetrock work, which meant a ton of sheetrock dust! While the paper was protecting the floors, Ken also wanted to do a bunch of other small projects around the house that would cause a mess. Needless to say, the paper had to be removed slowly in order to prevent dust from flying everywhere that I had wiped down over and over again!
As I slowly rolled up the houseful of paper, I was shocked to see just how much dust had found its way underneath the paper! The thought of having to clean all the floors made me wanna go back to my office! After removing all of the paper, this is what I was left with.
Luckily, I made friends with our Shop-Vac. He sucked, but sure made things easier!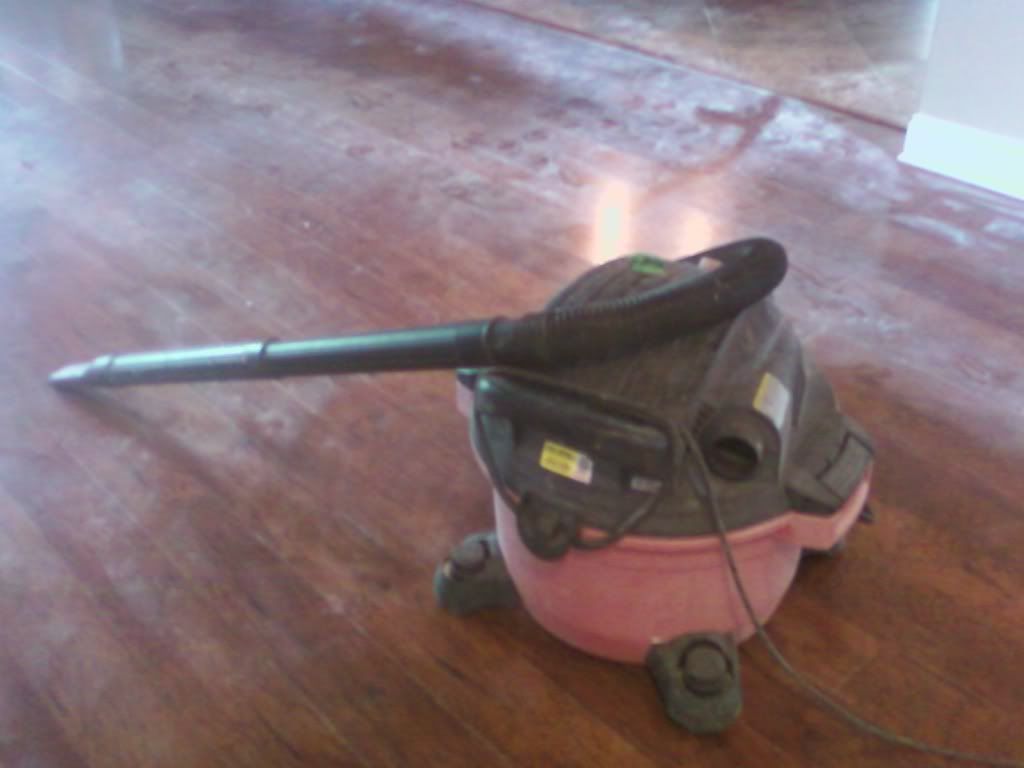 As I was finishing the vacuuming and trying to psych myself up for cleaning the floors ... Ken and his helper walked in! I tried to hide my excitement and hoped that they weren't just dropping in to pick up a tool. As luck would have it, they had about an hour to kill between jobs and they cleaned the floors for me. Talk about perfect timing ... I felt like a very lucky girl! Before I knew it the floors were clean and the guys were gone. By the time Ken got home for the day I had wiped down the wood blinds, the kitchen and bathroom counters and cabinets, furniture, and all sorts of various items. Our house was cleaner that it had EVER been!
After we both got cleaned up, we felt like celebrating our progress so we went to "Happy Hour" for a little while. It was such a great feeling to walk into a clean house when we got home last night. It was an even better feeling to wake up this morning and put our feet onto the cool, clean floors. Aaahh ... the simple things in life!
If you notice in the first picture, our furniture is still packed into the dining room. Our sofas haven't been cleaned in years, so we plan on renting a steam cleaner in the next few days and clean the sofas before putting them back in the den. At that time we'll put all of the den furniture back in its place.
We have used our loft as a storage area for the past few years, but now it has trim and paint and is looking sharp! We put our daughter's easel and one of her paintings in the loft and are looking for a stool and one or two other items to "stage" the area. It's too bad that we didn't have the loft finished earlier. It would have made a great place for our daughter to create her paintings while she lived here.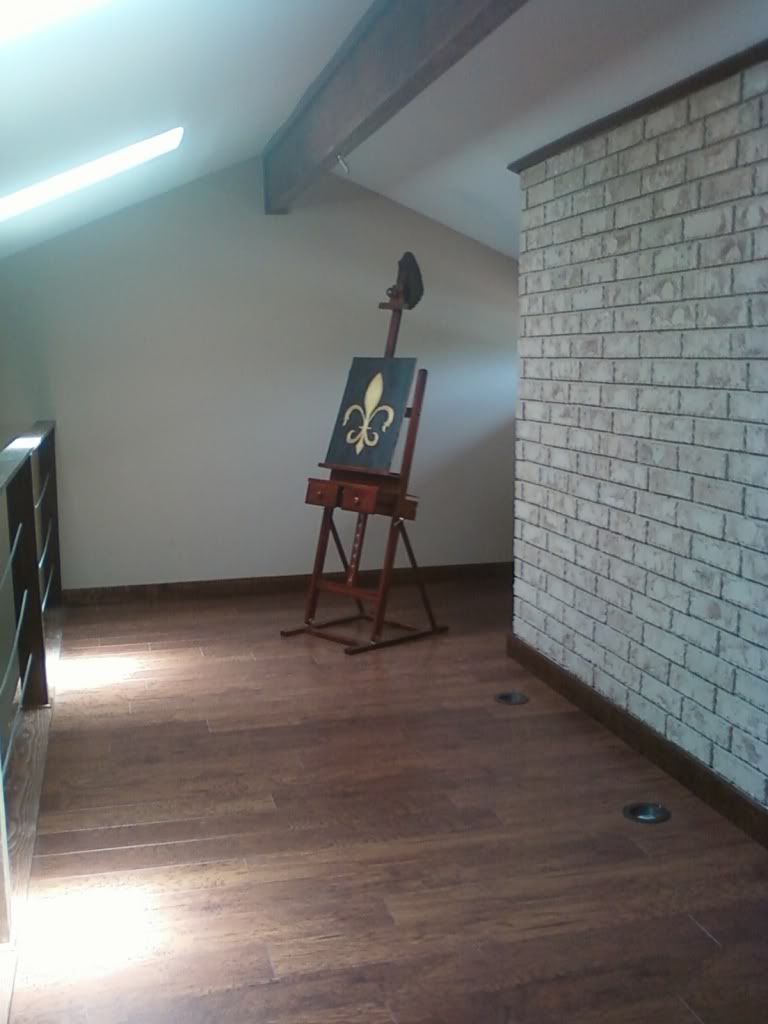 We still have a few little projects to complete such as painting some interior doors, putting on door knobs, installing the crown molding on the kitchen cabinets, etc. However, we've got a huge amount of work behind us and the messiest jobs are now complete. The house is looking great and the monumental task of finishing it is finally close to coming to an end!
Hasta luego ... until then. Mid-Life Cruising!