Our first view of Maui
Three years ago today, Ken and I were on the beautiful island of Oahu, Hawaii with several friends. We were celebrating our 20th wedding anniversary, and all of us were renewing our wedding vows on Waikiki beach! I can't believe how fast time has flown and that we're already celebrating our 23rd wedding anniversary. Ken and I have been together since high school ... 29 years. Wow, that makes us sound so old! We've spent a lot of years together, but we still have a lot of amazing plans for our future!

Here are a few pics from our Hawaii vacation and vow renewal in 2009. Shortly after this vacation we started our cruising plan and purchased Nirvana 5 months later. I guess that's why the past 3 years have gone by so fast!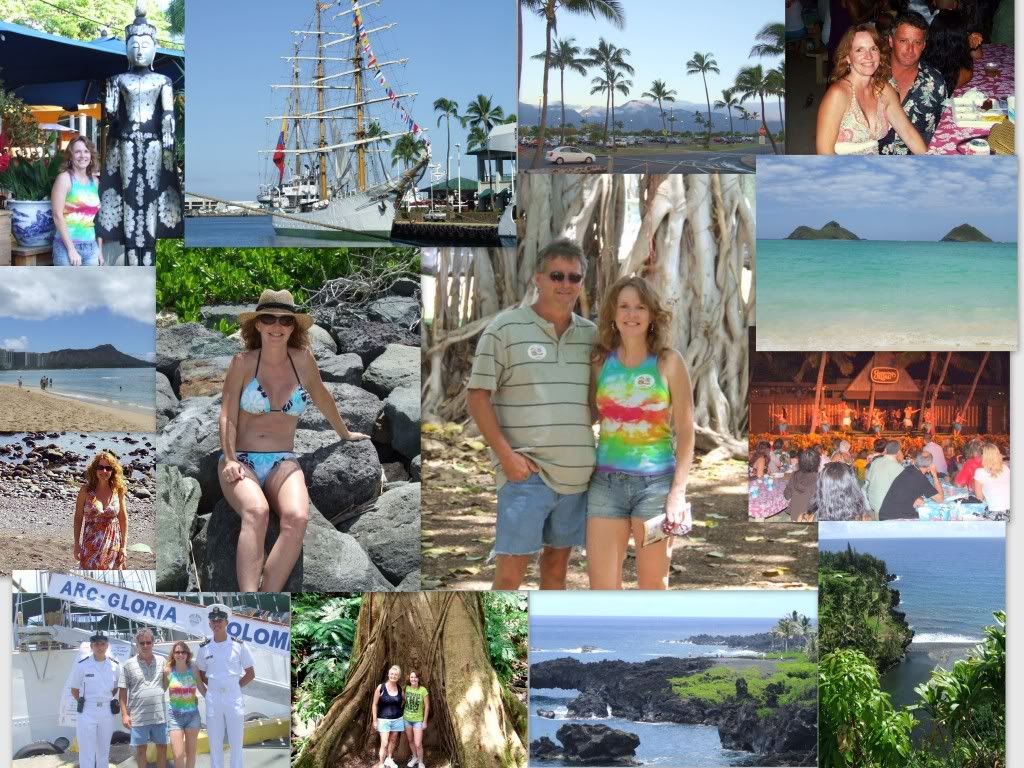 Scenes from Oahu and Maui, Hawaii!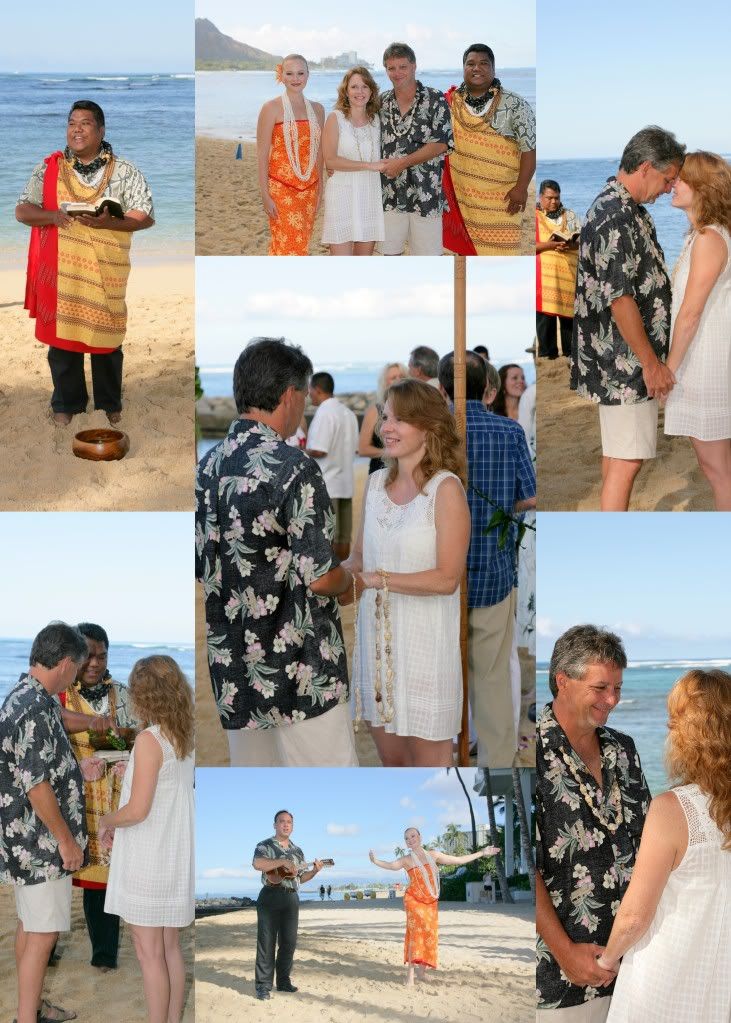 Our 20th Wedding Anniversary Vow Renewal on Waikiki Beach!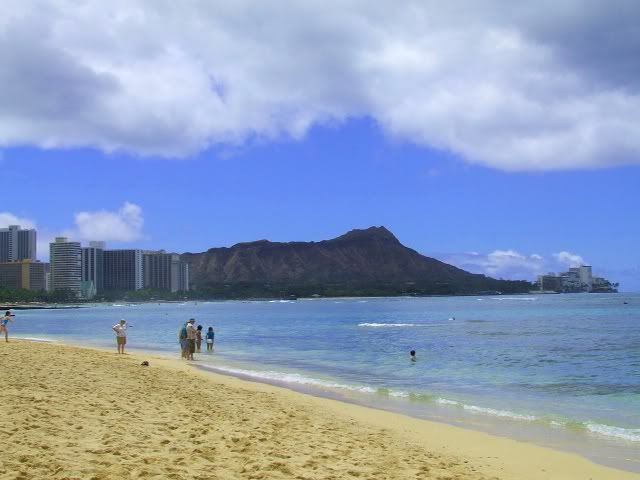 View outside our hotel of Waikiki Beach and Diamond Head
I've created a
Hawaiian playlist
that puts us back on the islands. You can listen too through Spotify ... I think you'll enjoy it!
Hasta luego ... until then. Mid-Life Cruising!