If the above saying is true, than I should have nerves of steel and be one bad chick! The past two weeks have been crazy, stressful, and finally getting to the point of comical. It's either laugh or cry ... so, I'm trying to find the humor here.
For those of you that have been following along for a while, you know my nightmare called "rentals". This nightmare just keeps on creepin' in every 3-4 months, and it's back! Remember
Pearl
?! Anyway, I'll try to sum it up like this ... several ignored phone calls regarding January's rent, three trips about an hour away to the JOP (Justice of the Peace) to file eviction, go to eviction court (she didn't show up), then file claim for lost income/damages. Finally get a response after eviction (go figure) via email about how cruel I am to expect payment from a single mom (how could I?!), get a call from the local sheriff (he apologized for having to call me) cause the "wacky woman" considered my eviction harassment, "wacky woman" steals the furniture she was renting (and not paying for), rental company contacts me and I tell them "wacky woman's" whereabouts, rental company shows up at her office and she proceeds to tell them that she left the furniture with me in the house (are you kidding me?!), rental company calls her a liar and informs her that they've been speaking with me, "wacky woman" goes nuts and her manager asked the rental company to leave, then I get another email from "wacky woman" telling me to please return her furniture to the rental company cause they're looking for it ... Stop the Insanity! As if sticking me with her rent wasn't enough?! Now "wacky woman" is so desperate to keep her material possessions that she's stealing them, then blaming me. I have a houseful of furniture that has no place on our boat .. I don't want any more! Come on woman ... just give the damn furniture back or pay your bills! All of this makes me say, forget getting stronger ...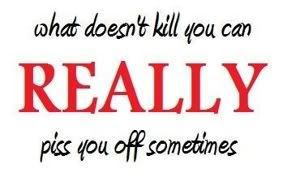 Anyway, I've followed the law and have to hope that "wacky woman" doesn't have a violent streak in her. In today's world ... one can never be too careful. So, I feel like I've aged about 5 years in the last two weeks, and a good sleep sounds so far away, but I am "standing strong" and doing what I have to do. Since I know this indeed is a "wacky woman", I'm not stressed about her actions near as much as I'm stressed about what she's cost us ... over $3000! Do you know what we could buy for Nirvana's cruising future with that?!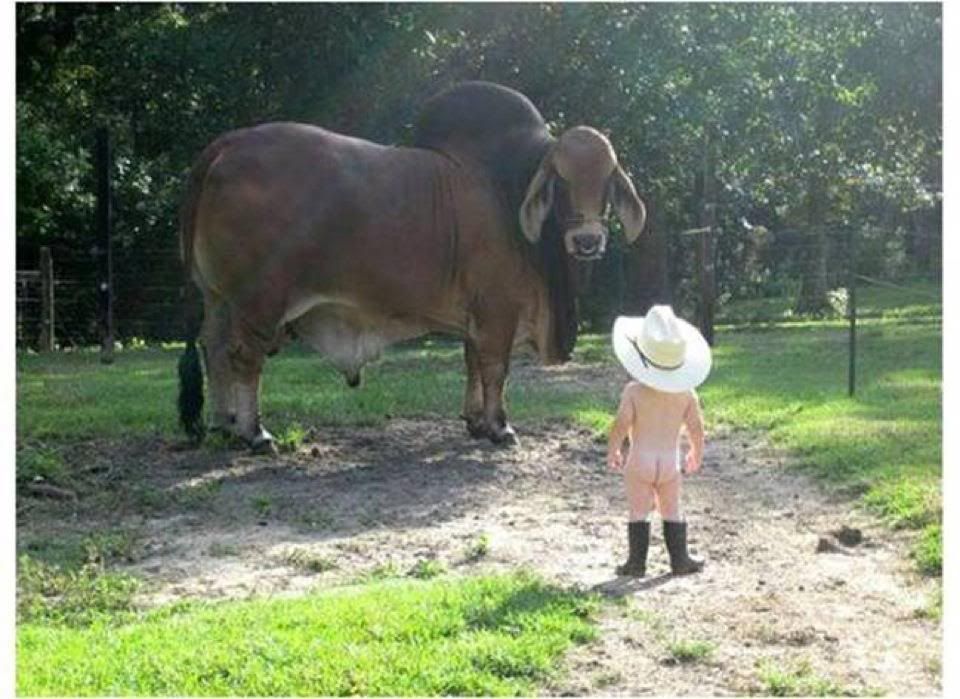 I'm standing strong!
So, as we've done before, we're sucking it up and moving forward. After all, do we have any choice? Screwing people and not paying our own bills because someone screwed us ... not an option for us. We like to be able to look at ourselves in the mirror and know we're "living right". I just really wish more people felt that way. Heck, over the years I've sold my own jewelry, cleaned offices, pulled weeds, rolled newspapers in the middle of the night, delivered pizzas ... all while working full-time to keep my word and my financial obligations to others.
What makes it even worse ... when cleaning the dirty house she left behind I find a ton of Starbucks coffee cups in the trash can .. a TON! That really pissed me off cause I've only had Starbucks about 3 times in my entire life, and that was a treat. At about $5 a pop, I make my own coffee every day. Now, here's this woman who can't afford to give me a buck but she's buying Starbucks every day!
Anyway, it's another setback for having the funds and the time to fix our own house but that's all it is! We're still moving forward with our plans, no matter how many obstacles get in the way. We've been working every day lately between our "normal" jobs and the rental. Luckily my "normal" job as a real estate agent is in an office and not stressful lately (that's why I have the time for this site and
Facebook
). However, no stress at work means ... no income! Ken, on the other hand, is making enough to pay the bills, but he's working his body and his mind hard every day in the renovation/construction business. I don't know how he's holding it together, when I barely can!
We're feeling a strong desire to spend some time with Nirvana soon. There's nothing like being on the water with our sailboat to escape from the stress of our landlubber life. I just hope "soon" isn't too far away!
While I know that jerks are everywhere, and they'll be a few in the cruising world, I look forward to getting out there! The thought of no longer having to rely on others (tenants) to pay their bills and therefore our mortgages, no longer having to comply with the crazy and growing home insurance rates, and for the most part only relying on ourselves ... sounds like paradise, no matter what our surroundings look like!
Anyway, I hope you found this interesting and entertaining ... as I'm not trying to bring anybody down, just share our life's experiences. We're gonna get there ... oh yes we will! Now if we could get just one rich childless man (or woman) to find our blog and make a nice donation to those "hard-working kids" ... LOL!
And yes, as the song says ... "I am woman, hear me roar"!
Hasta luego ... until then. Mid-Life Cruising!