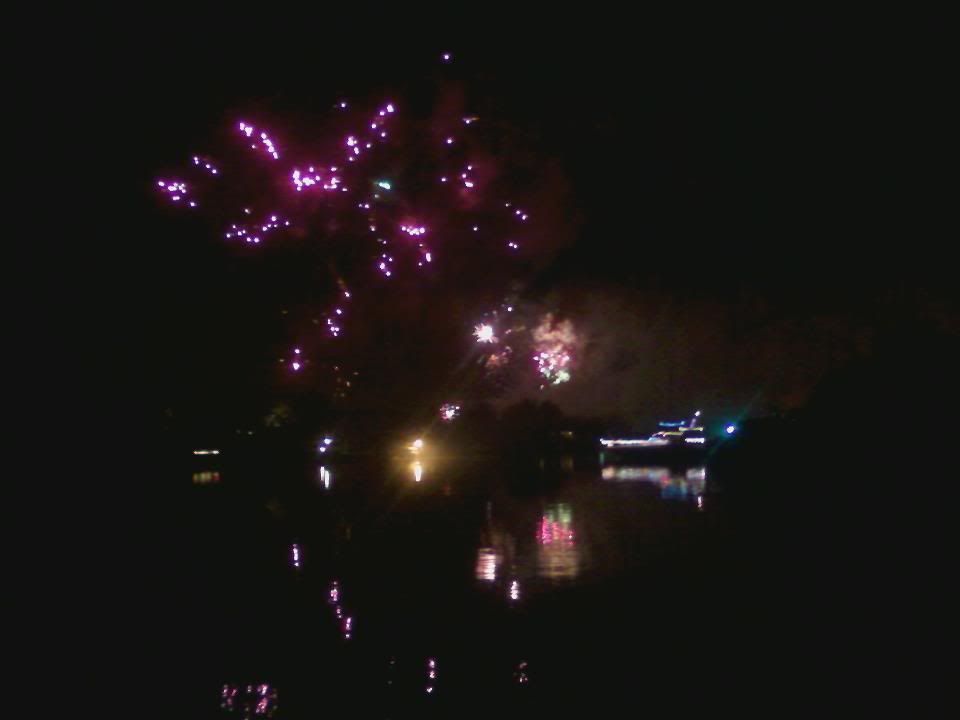 New Year's Eve from our friend's cockpit!
The year of 2012 started off well ... watching fireworks from our friend's sailboat! Ken and I are thinking that starting the new year off in our friend's cockpit is a good sign. We're thinking positive!
This year Ken and I decided to visit our liveaboard friend, Ted, for New Year's Eve. Ted lives just minutes away, has a great spot on the water with a fire pit to sit around (my donation), and he's just two doors down from a local bar that is known to have a great fireworks display. After a big plate of spaghetti, Ken and I headed over to Ted's place. Our other friend, Natalie, was there and the four of us sat around the fire, had some "spirits", listened to some good tunes, and enjoyed each other's company while hoping that the layer of thick fog would go away. As luck would have it, the fog lifted around 10:00 that night and we had clear skies for midnight! Another good sign?
Around eleven, the four of us moved to Ted's boat (just a few steps away) for a great view down the canal. Our neighborhood is known for a huge amount of fireworks on New Year's Eve. The first year that Ken and I lived here we were in awe! I'm not lying when I say the fireworks display in the Eden Isles area is every bit as good as our beloved New Orlean's display! There seems to be a lot of people in this area that like to "blow" a lot of money on explosives around here. You wouldn't think there's a recession going on! So, the poor folks like us just sit back and enjoy! Around 1:00 in the morning, the fireworks finally slowed down and we headed home safely.
New Year's Day is usually just another day for Ken and I, but this year was different. My mom (who also lives in our subdivision) decided to cook and have the family over for a good meal and to watch the final Saints game of the regular season. With plenty of good food, family, and another Saints victory we had a great first day of the new year!
My mom and step-dad New Year's Day, and everyone looking too serious watching the Saints game! I think they knew I was taking a picture and tried too hard to look casual ... lol!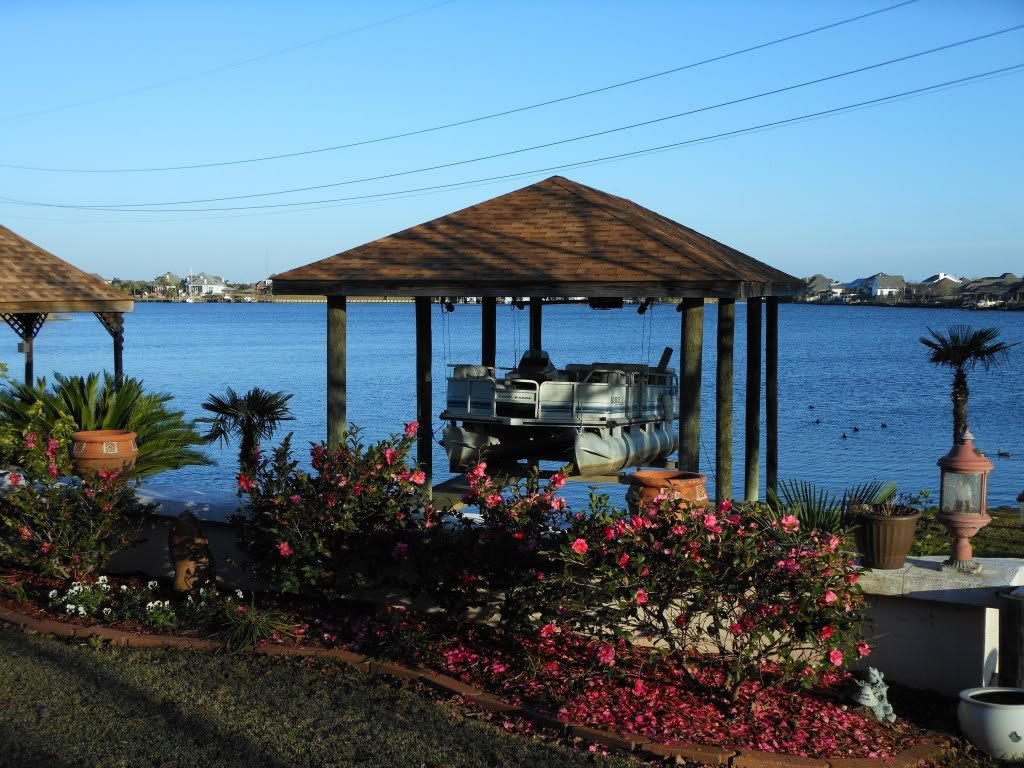 My mom's backyard ... it was a beautiful day!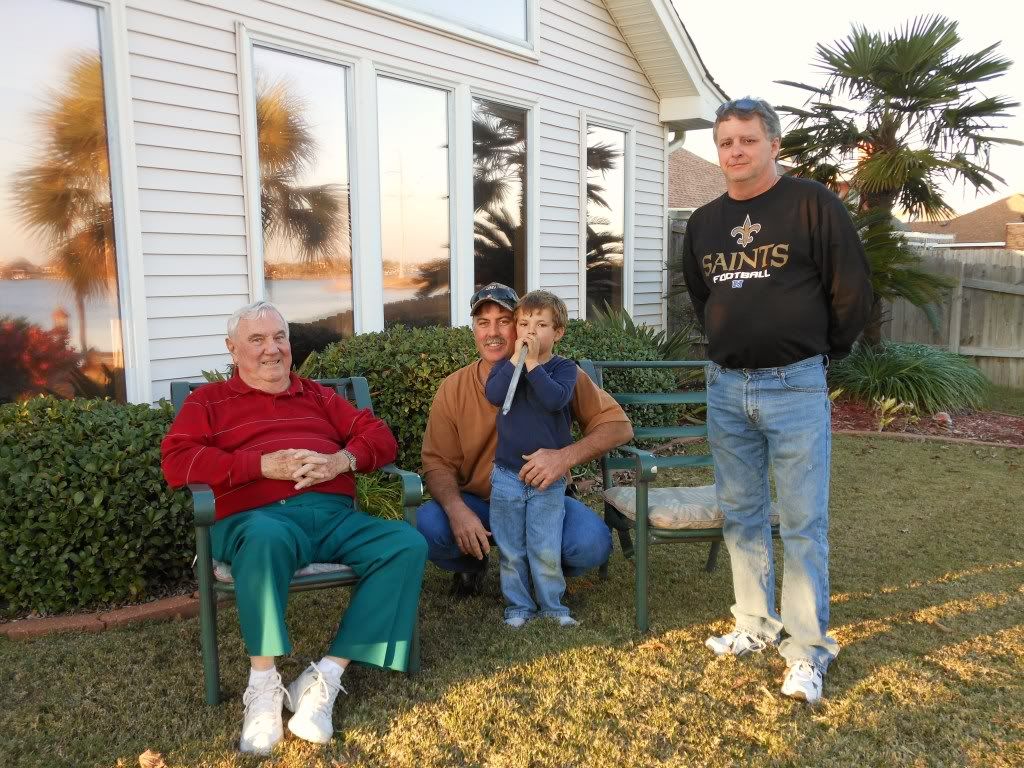 My step-dad, my brother, his grandson and Ken enjoying the day!
These pair of geese arrived today, just like past years ... right on schedule!
There's an interesting (and kinda sad) love story about these geese that I'll post about soon.
We made sure to eat our black-eyed peas and cabbage, so that should mean good health and wealth!
Hasta luego ... until then. Mid-Life Cruising!