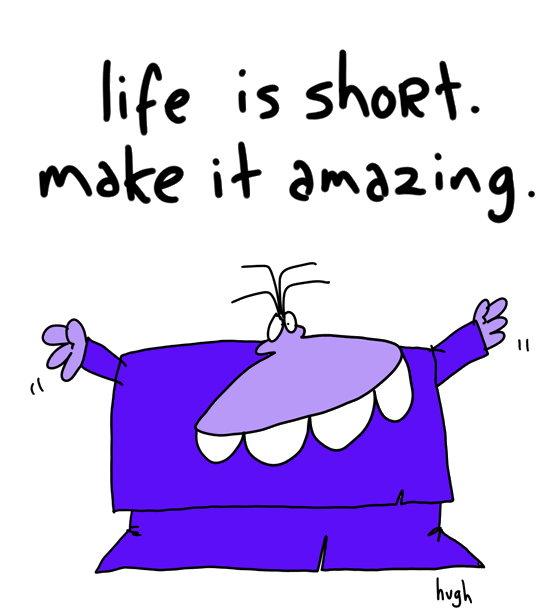 The past week has been a blur, and we've been doing all those daily things that seem to consume the life of a landlubber. You know ... cleaning the house, paying the bills, going to work, running to the grocery store. It seems there's not much time for the things we'd really like to be doing!
In the midst of all life's responsibilities, Ken and I have had a cruel reminder of just how precious our time is. Last Friday, one of our close friends from high school passed away unexpectedly. She was only two days older than me (45), and that is way too young!
I wasn't sure whether or not I wanted to write about our friend's passing, but I figured I would remind you ... LIFE IS SHORT. MAKE IT AMAZING! Don't put off your dreams ... start working towards them today!
Some of our friends from high school are coming to town today, and we'll have a house-full tonight. We were a very close group at one time, but people grow up and move on. Ken and I are excited about visiting with our long-time friends the next few days. We just wish it was under better circumstances. But, we'll catch up with each other and we will celebrate our times with our dear friend, Liz. We all had a lot of great (and crazy) times together.
All of this makes me think about our future, as well as what I want when my time has come. While that is a subject many do not want to think about, I think I'll write about that soon. Maybe if I put it in writing, I can feel assured that my wishes are fulfilled. I want something different, not so serious, and appropriate for my cruising dreams!
"I dropped a tear in the ocean. The day you find it is the day I will stop missing you"! Author Unknown
Hasta luego ... until then. Mid-Life Cruising!